Lovely and Yummy Broccoli Corn Salad !!!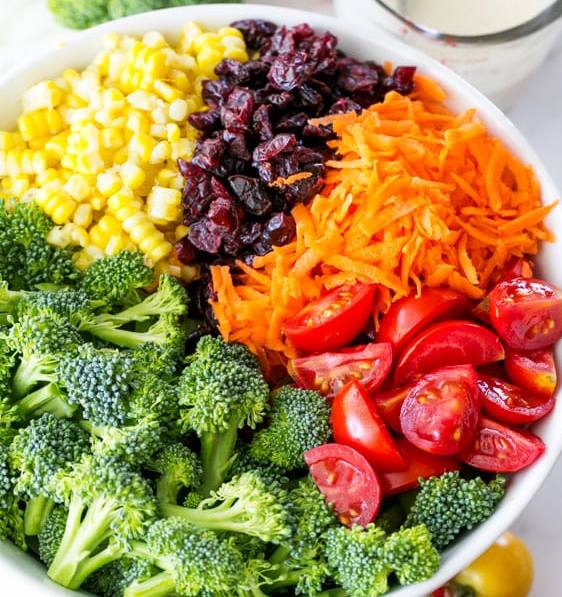 Fixings
Serving of mixed greens Ingredients:
1 vast or 2 medium heads of broccoli
1 glass cherry tomatoes, divided or quartered if bigger
½ can corn or corn from 1 vast ear or corn
1 vast carrot, ground
¼ glass craisins (dried cranberries)
Dressing Ingredients:
4 Tbsp Ranch
4 Tbsp Mayo
2 little or 1 vast garlic clove, squeezed
Guidelines
Slash broccoli into little florets. Utilize a potato peeler to peel the stems and dice cleaned stems to use in your serving of mixed greens too (no waste!).
In a huge bowl, consolidate hacked broccoli, 1 glass cut tomatoes, corn portions, 1 ground carrot, and ¼ container craisins.
In a little bowl or measuring glass, blend together 4 Tbsp farm, 4 Tbsp mayo and 2 cloves of squeezed garlic. Blend until smooth at that point mix the dressing into the serving of mixed greens to taste. We utilized the whole sum.