Hello friends, I hope you are well, I share a sweet recipe of course because I adore the sweet, which is so easy to make, does not go to the oven, nor is made with a blender or a bain-marie for a while in the fridge and ready.
The most common marquise is chocolate with biscuit, I am addicted to chocolate so this is one of my favorite recipes, I hope they prepare it and give it a treat.
Ingredients:
40 Mary cookies or some similar cookie
2 cups of milk to soak the cookies
For the chocolate pudding:
1 lt of milk
4 egg yolks
300 gr of black chocolate or cup in pieces
2 butter spoons
125 gr of sugar
Vanilla to taste
2 tablespoons cornstarch
Preparation:
In a pot that does not stick, place the milk, sugar and vanilla, when it is lukewarm, add the previously beaten egg yolks, stir constantly, preferably with the wooden palette.
Apart, in a water bath, melt the chocolate with the butter, when it is melted, pour in the milk and continue stirring, dissolve the cornstarch in a little milk and add to the previous preparation, continue stirring until it thickens, lower the heat and Reserve. To make the base of the chocolate marquise, soak the cookies in milk and place them on the bottom of a glass mold, making a layer on which to pour the pudding. Do not forget also the sides of the mold. Store in the refrigerator until firm.
It can decorate with rain or chocolate chips, there are also alternatives to sliced ​​almonds and toast or chocolate chips, if you want to give it a different touch, you can add a splash of liquor to the milk in which you wet the cookies; we suggest amaretto, coffee liqueur or simply the one you have on hand.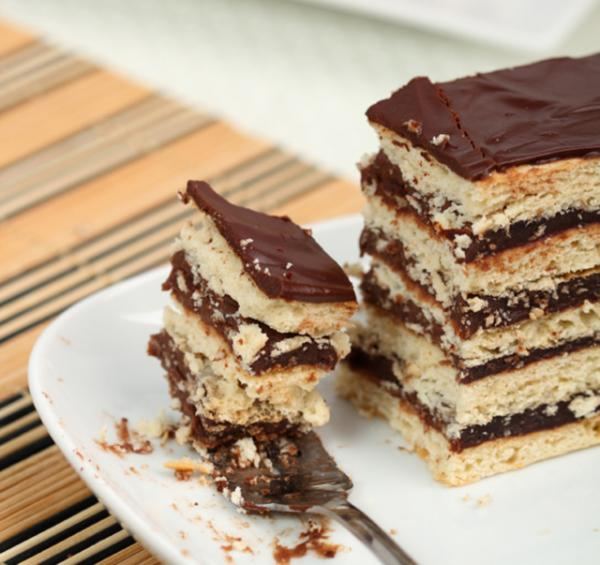 Source