Hi all.
It's been a long time since you shared a recipe for Eat with steemit users. Today I have prepared delicious recipes.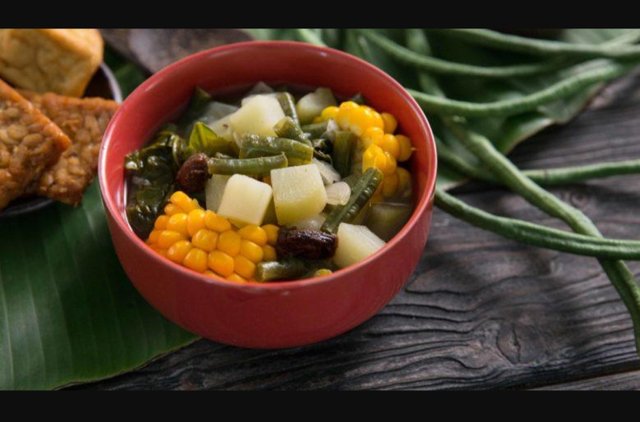 The manufacturing process itself is so easy. Simply boil the water along with fine herbs and bay leaves and galangal. Add red beans, tamarind, chayote, long beans, and sweet corn. Finally, just add the salted cork fish with brown sugar.
Alright let's prepare the ingredients first.
700g chayote, cut into pieces

100g of fresh red beans

8 pieces of long beans, cut 3 cm

1 sweet corn, cut in half

1 bay leaf

2cm galangal, bruised

1.5 tds of tamarind

100g salted cork fish, cut, fried

1 sachet of seasoning

½ tm brown sugar

2 liters of water
---
After we prepare the ingredients, let's go to the cooking process.
Boil water, spices, bay leaves, and galangal until boiling.

Add red beans. Cook until well done.

Add tamarind, chayote, long beans and sweet corn. Cook until well done.

Add salted cork fish, seasonings, and brown sugar.

Cook until it boils. Serve while warm.
Good luck at home good luck.
I hope the recipes I share are useful for readers of this blog. I really appreciate your positive voice and thank you for everything.