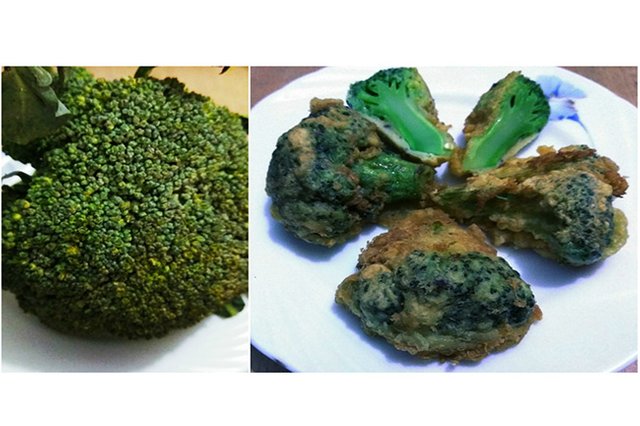 The name of green-colored vegetables, similar to cauliflower, is called broccoli. At present, the broccoli is one of the most popular vegetables in our country. Broccoli is one of the main ingredients used in Chinese food. There is a lot of cultivation in our country. The amount of calories in the broccoli is very little. These green vegetables are full of vitamins, minerals and fiber. For the sake of this, you can keep the broccoli diet for the day. And he knows how to eat broccoli. It can eat in Chinese, Bhaji, Bharta or Salad. One can eat another, as a snack in the afternoon. Very easy to have a snack in the afternoon. The kids will also like this breakfast. Its name is Brakli Chop. Let's know how to make it.

Four pieces of broccoli splashing

Cornflower Three Teaspoons

Flour one teaspoon

Salt amount

Baking powder half tea spoon

One cup of soybean oil (for frying in underwater oil)

The egg is a

Black pepper Seven / eight (Powder / Powder, a three-finger pinch)

Two glasses of water

Method

It's better to break an egg. Then give cornflower and flour to it. Really burst. Insert a three-finger pinch of baking powder, half teaspoon salt, pepper powder, and mix well. Wait till the stove is boiled with water. The  remaining water should be baked powder and half a teaspoon of salt (the  baking powder will make the color of the broccoli be green), stop the  oven to boil the water and cover it with 10 minutes of broccoli. After 10 minutes, keep the broccoli's water from water lifted.

Heat oil in a frying pan stove and heat it. If the oil is hot, then fry the egg whistled and stir fry them. Let the fireplace burn down. Soak all the broccoli till brown. Serve hot with any of your favorite sauces.