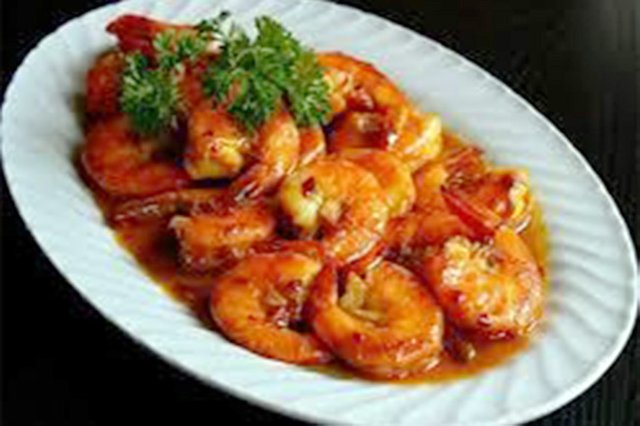 Bengalis cook different types of shrimps in their own way. Today, let's take a look at the shrimp recipe, which is known as a  recipe for some different forms, which is known as the recipe restaurant  or foreign terms.

Materials
1. Large shrimp 15 / 16th
2. Half a teaspoon of yellow powder
3. Pepper powder half tea spoon
4. Coriander powder one teaspoon
5. Six table spoons of oil
6. Four big crusts (chopped)
7. Tomato cookie six / seven
8. Four tablespoons of lemon juice
9. Large Onion Kochi (three)
10. Two table spoons of garlic curry
11. A tablespoon of ginger grated one tablespoon
12. Salt amount

Prepare the system
Wash shrimp water, keep aside the yellow powder, pepper powder and salt for 10/15 minutes. Three tablespoons of oil and fry the oil of the shrimp. Put the fish on the tissue paper. To make the sauce, heat the rest of the oil until it turns brown onion. Grind ginger, garlic and chopped chillies for one to two minutes. Then add coriander powder. Keep stirring again. Add tomatoes and tamarind water and salt and keep aside for three to four minutes. Keep stirring again with shrimp fish. When the shrimp mixed with sauce, keep it down. Sprinkle Dhanepata and onion, sprinkle hot water and serve hot.