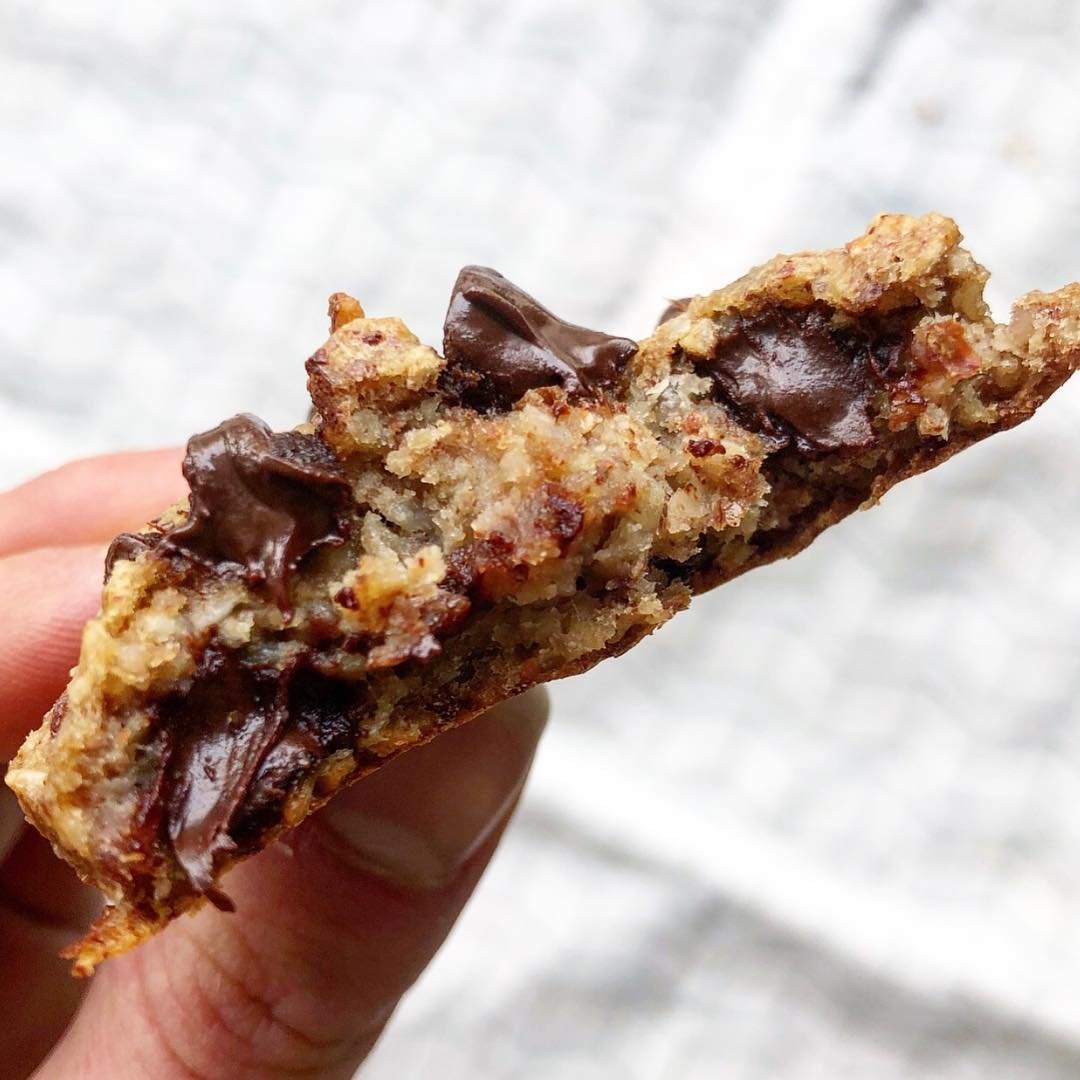 .
Today I share a cookie recipe that I found last night.
Ideal for a good breakfast or just to have fun 😋
.....
It's a recipe that dates a bit and I did not write the number of cookies that I could realize but I will say between 4 and 5.
You will tell me
.
.
🍪 Recipe 🍪
.
.
1 banana
20g almond puree
2 dates medjool
20g oatmeal
30g almond
2cs almond milk
1 or 2 handfuls of chocolate chips
Source
1 / Pour all the ingredients into a blender except the chocolate chips.
2 / Once your dough is mixed add the chocolate chips.
3 / Form your cookies and put in the oven at 180 degrees for 15min.