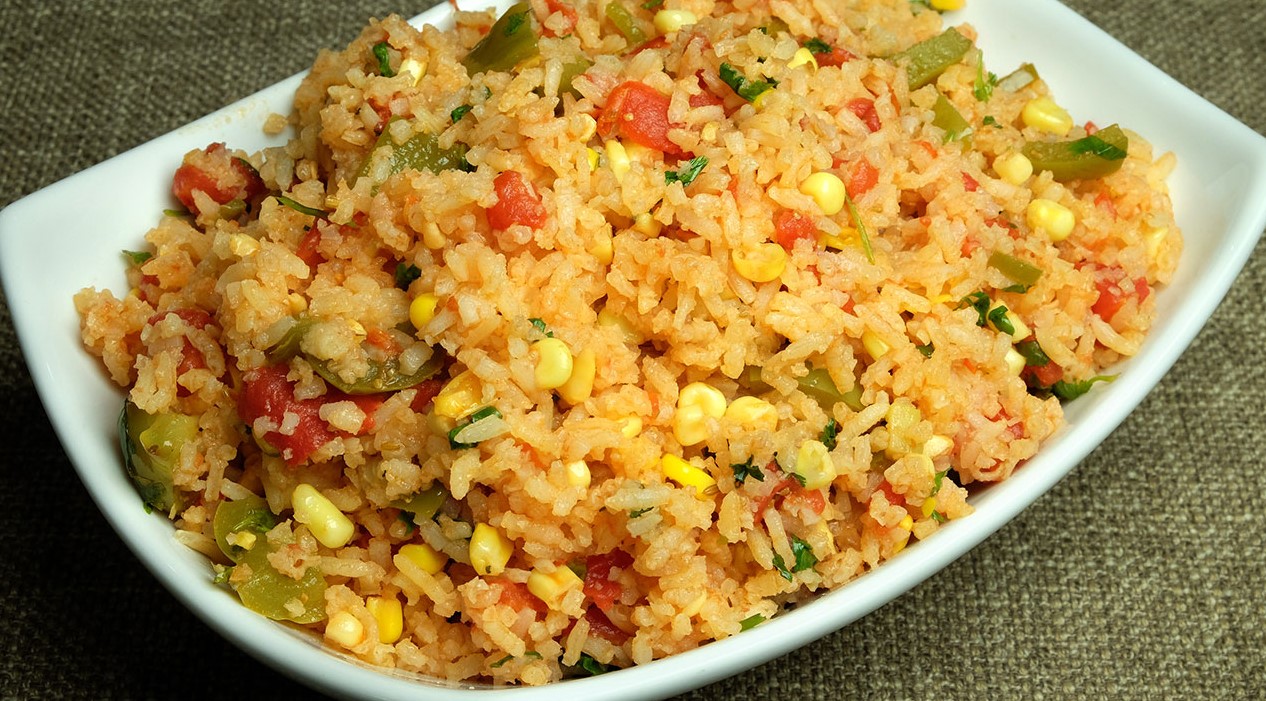 This is a basic, restaurant-style Mexican rice recipe, and can be used as a side dish. I cook this dish especially for guests or when there is an occasion, such as a one-dish party. I am sharing this recipe for @purepinay. And of course, to all of you <3
The key to it is the use of seasoning. 
Ingredients
In original recipe, you can use the ingredients listed below, but you can also use Taco seasoning (which is optional). 
Vegetable oil - 3 tablespoons 
Uncooked long-grain rice – 1 cup 
Garlic salt - 1 teaspoon 
Ground cumin - 1/2 teaspoon 
Chopped onion - 1/4 cup 
Tomato sauce - 1/2 cup
Chicken broth - 2 cups
Directions
Heat oil in a sauce pan over medium heat.
Add rice to it.
Sprinkle salt and cumin while stirring constantly until golden and puffed
Add onions and cook for few minutes
Then add tomato sauce and chicken broth and bring it to a boil
Reduce the heat to low, cover and simmer for around 15 to 20 minutes till liquid is almost absorbed and rice is tender.
Some adaptations
You can sprinkle more spices to make a different version of the recipe
You can also fry an onion in oil until it is golden brown before adding rice.
You can use sea salt instead of garlic salt.
You can also add chopped bell pepper that is added with the onions about half way through the sauteing of the rice.
Disclaimer: I have used the image from google because I do not have the picture of the recipe, as I did not prepare it today; rather, I shared my knowledge with you that I gained from my own experiments with recipes and from watching recipes on TV and YouTube or from friends.