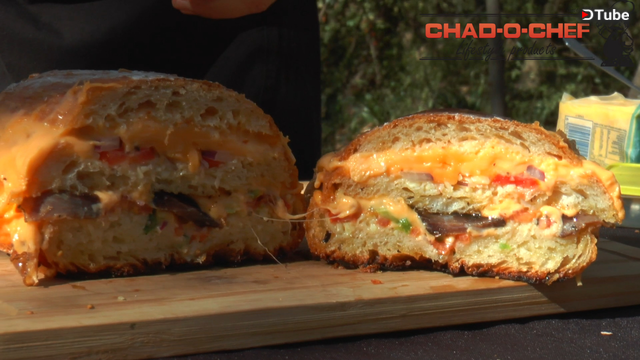 ---
↑↑↑↑↑↑↑↑↑↑ Click to view video ↑↑↑↑↑↑↑↑↑↑
First Up: If you're viewing this from a Facebook or Twitter link, and you haven't joined Steemit yet, then please do so now... and subscribe to my @dtube channel.
The marrying of a BraaiBroodjie & garlic loaf
Seems I've been doing a lot of bread recipes lately... but (I believe) they've all been unique, interesting and (hopefully) somewhat educational at least... This week's "Braai Loaf" recipe is no different.
Credit for the recipe goes to a mate of mine, Willem. I visited him recently (check my #SunsetSundays) as I was invited to help with the judging of their annual Biltong competition as well as help out with some SpitBraai duties. His Braai Loaves are famous in Klaserie and was therefore inevitable that he would be tasked with making a few to go with the SpitBraai. It took just one taste, and I just knew I had to make it for myself as well.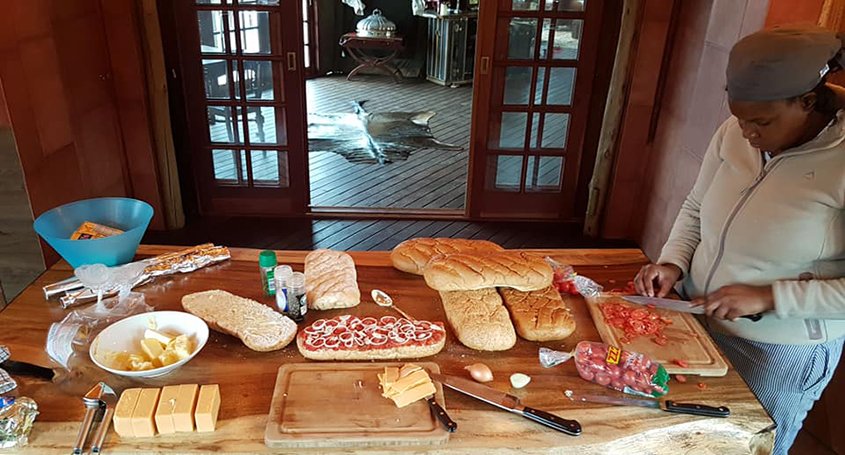 Braai Loaf Prep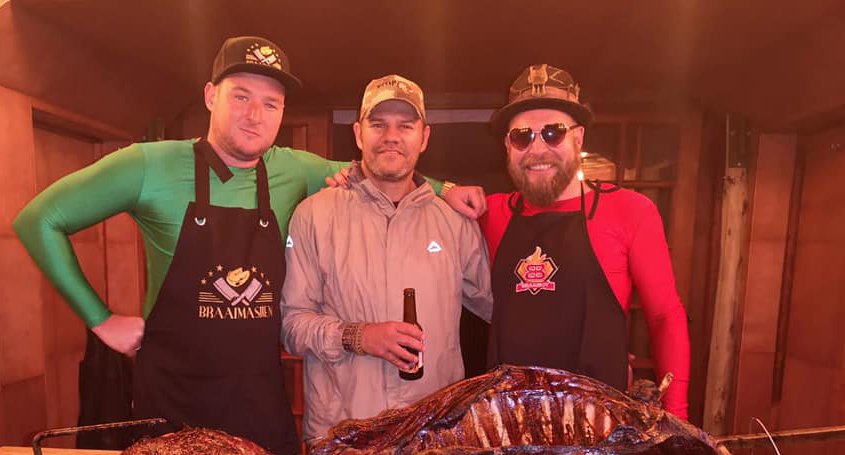 Willem is the one in the middle ;-)
I'm sure you could fill it up with your favourite BraaiBroodjie ingredients, but it's still a garlic loaf after all, so yes, there's
a lot of garlic butter.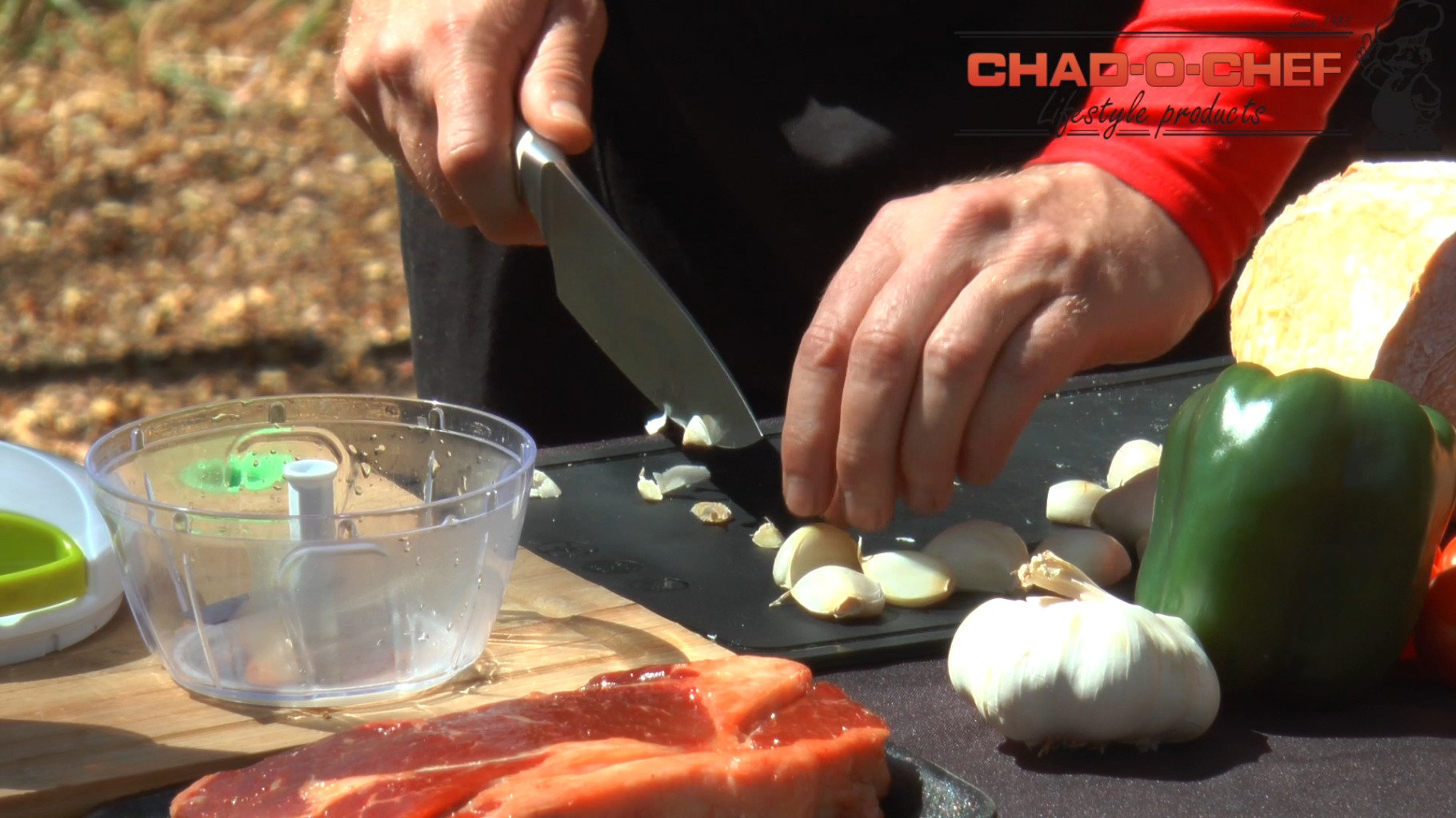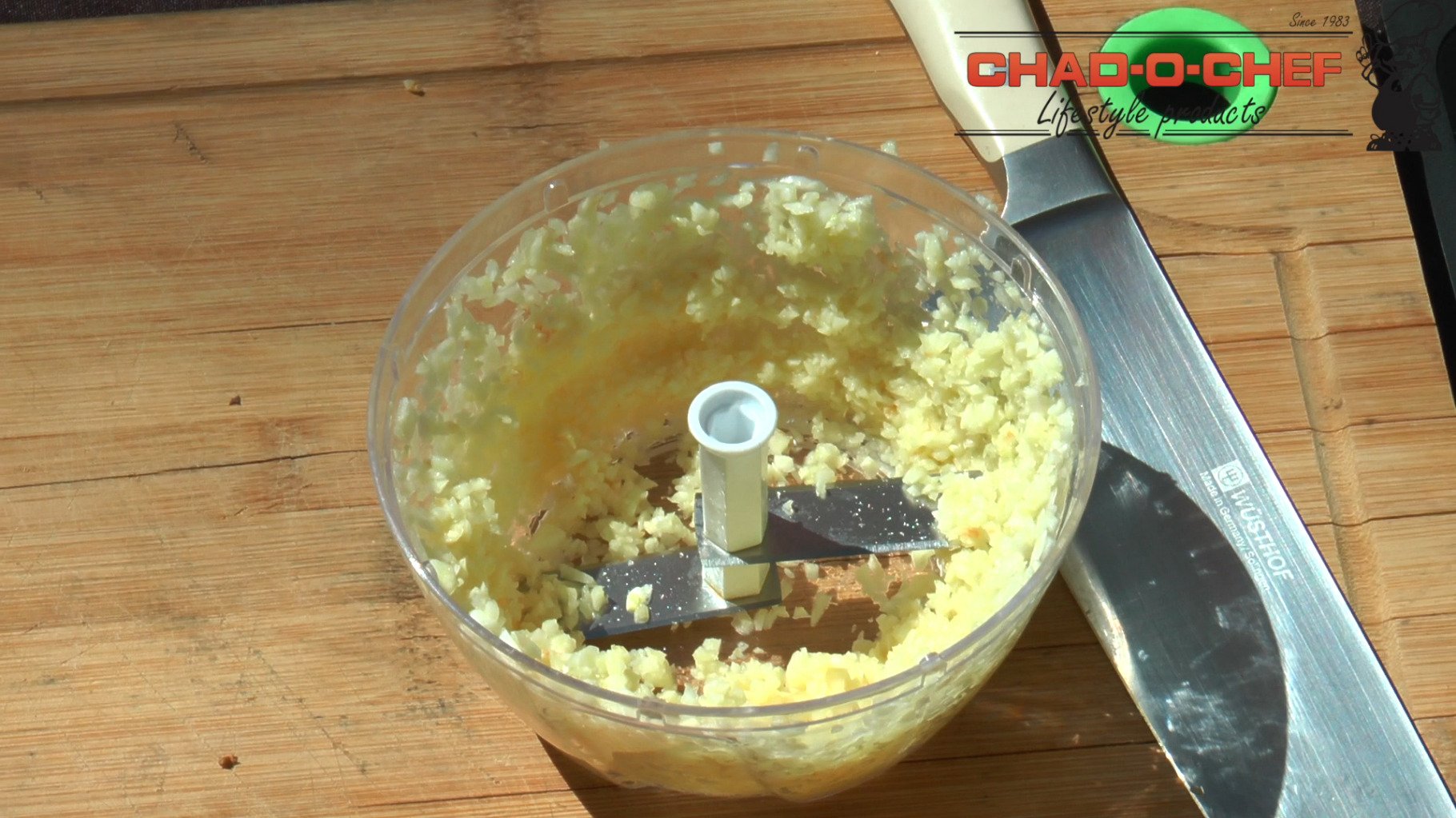 Gotta love some fresh garlic... I would have normally pressed it, but I seem to have misplaced my press... so I used some shopping TV gadget in this video... which to my complete surprise actually worked a charm.
P.S. Don't forget to slice your loaf twice, giving you 2 layers that you can use for fillings. I prefer to put the biltong, peppers and everything chunky on the bottom layer, and keep it simple with garlic, cheese, onion and tomato on the top layer.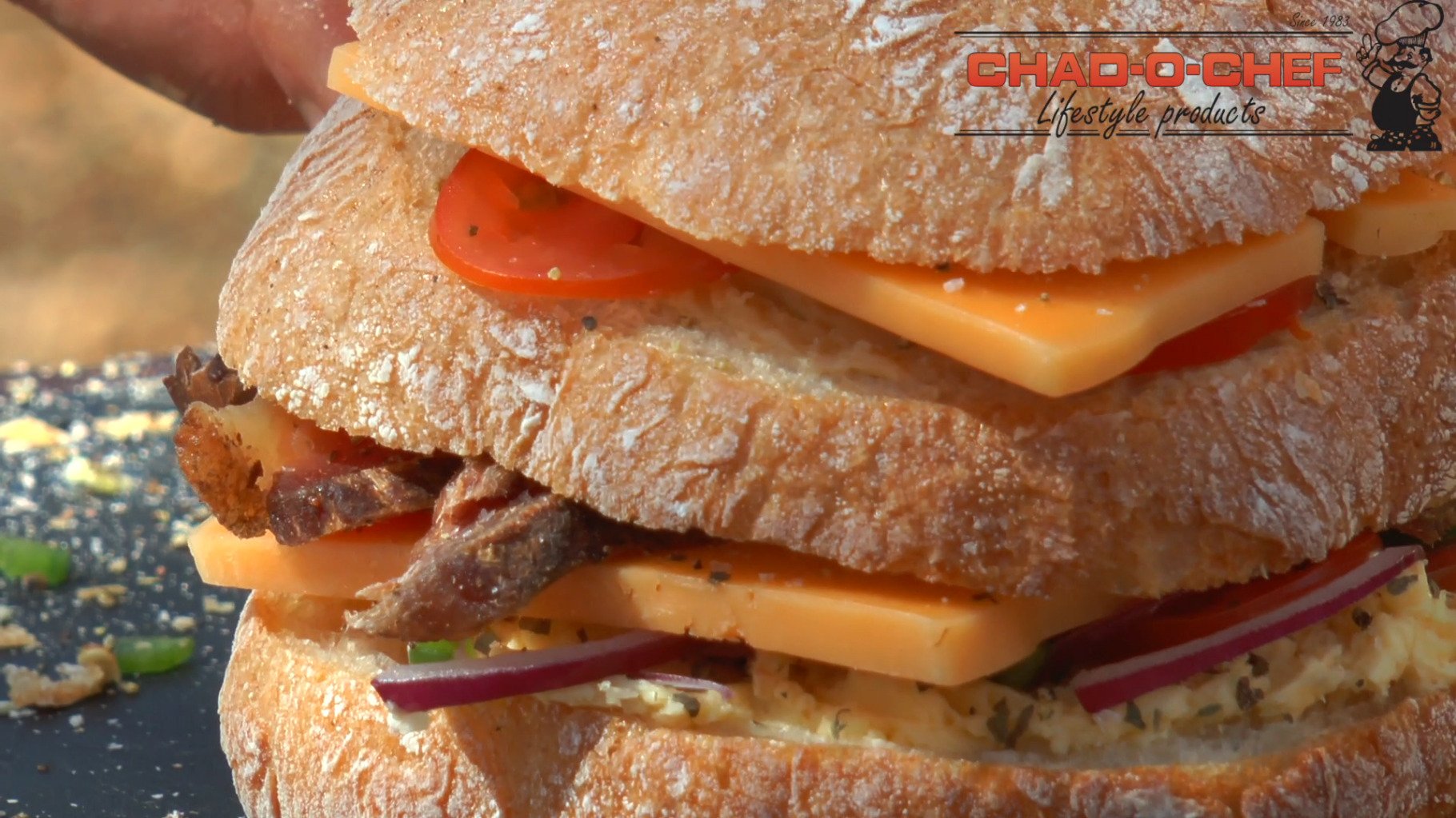 Packed, stacked and ready for the braai.

Watch the video for the ingredients and method, and please remember to drop me a comment below.
Do you have any recipes or ideas that you would like to see me try out? Let me know in the comments below and if I use your idea there will be a reward in it for you. I don't know what that reward is just yet... but there will be a reward, and it will be cool (public high-5's are cool, right?) ;-)
---
Liked the video/Recipe? Maybe you thought it was crap?
Either way, let me know in the comments below.
UpVotes & ReSteems are held in high (e)steem :P
If this post is older than 7 days please support by upvoting my latest post
---
All my @dtube videos here:
Play Dice for free and win SBD and @SteemBasicIncome shares:
Connect with me on Social:
Steemit: https://steemit.com/@braaiboy
Facebook: https://www.facebook.com/BraaiBoy
Twitter: https://twitter.com/BraaiBoy
Instagram: https://www.instagram.com/BraaiBoy
View Printable Recipes on my website:
http://braaiboy.co.za/braai-recipes/


footer by @bearone for #TeamSouthAfrica



animation by @zord189 for #SteemitBloggers
---
▶️ DTube
▶️ IPFS