Turmeric Fried Rice
Hello all....
Today as usual I will share delicious recipes.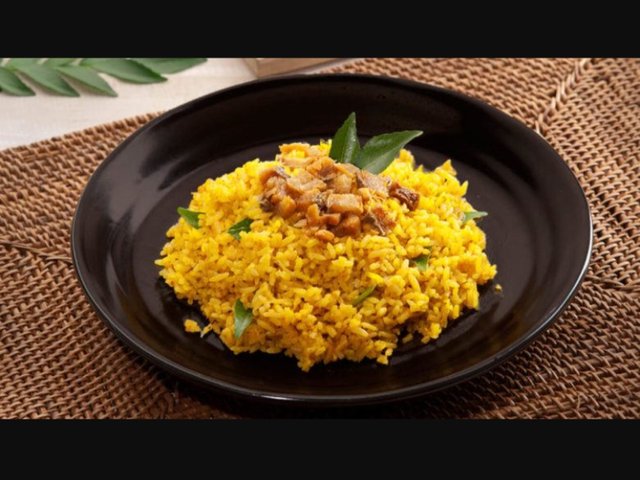 Turmeric Fried Rice is the right answer for an era where modern humans are always in a hurry for anything.Without further ado we just go to the stage of respiration.
Prepare the ingredients:
3 tablespoon of oil
1 tablespoon margarine
3 cm turmeric
10 curry leaf sheet
soy sauce
50 g anchovies jambal, soak hot water until soft, fried, shredded
600 g white rice
How to make:
Heat oil and margarine, stir-fry turmeric slices and curry leaves until fragrant.

Add the shredded jambal salted fish, stirring once more until all ingredients are cooked.

Finish and serve.
Good luck with luck. Thank you for visiting my blog