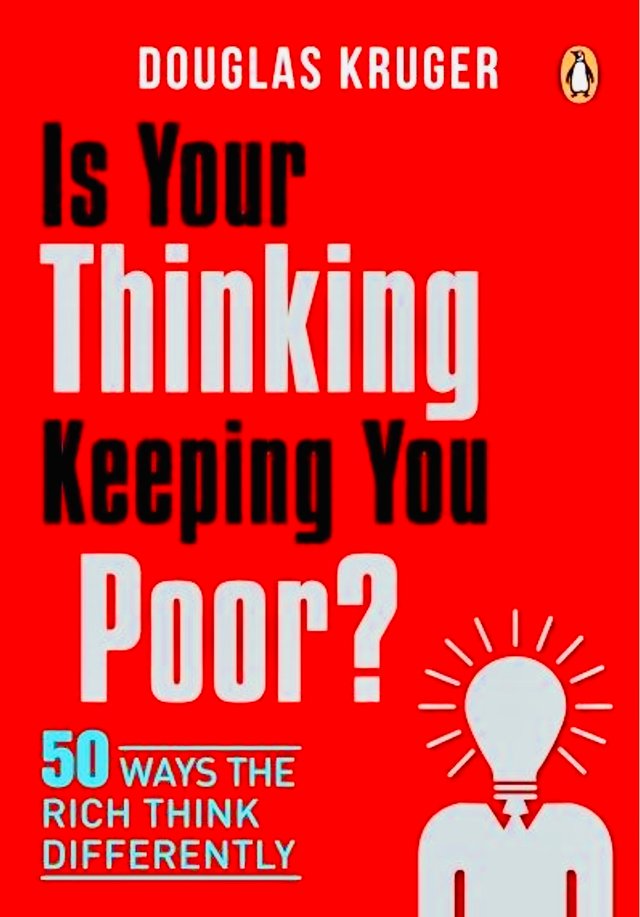 The video:
It's a 44 minute YouTube Video , which was a live presentation by him reviewing much of what is in his book, with the same title as the video, and as I watched it I felt like I was being personally tutored as he carefully explained many of the 50 ways the rich think differently from the poor, which runs the spectrum from how people who aren't rich think about money to how rich people think about the world. One of his examples was that the poor are raised to fear authority and treat experts like doctors and lawyers like Gods. While the rich are taught that these people are their friends and they went to school for 8 years to learn how to best take care of you. They see the world as not being full of authority figures, but as being full of people who are resources, who can talk to and learn about yourself and the world, but also resources you can use to build things, achieve goals and create wealth. It is fundamental core belief systems like that which the book talks about. If you prefer reading you can find a synopsis of the book here at his website: Source. You can also read his other articles and buy his other books.
My thoughts:
I listened to a 44 minute YouTube Video Video Link which was a live presentation by him reviewing much of what is in his book. It's an enjoyable video because the stories and illustrations are so intriguing and as he explains things you keep saying to yourself feel "that makes perfect sense", so the lecture is like this continuous revelation. The time you spend on the video and the article feel like a few minutes because the video was absolutely mesmerizing. Second, he really organizes a number of different observations and ideas into a collection of stories which all illustrate and explain behaviors that we have observed, but now we see how this cultural process prepares us to be workers, not inventors or creators. I must admit to sending it to my closest friend as soon as I watched it, and my friends texted me back how amazingly true it seemed. It wasn't a negative experience or conspiracy type of video, it explains things as they exist, neither good or bad, they just are.... this makes it easier to not be emotional about the information accept the excitement you get when you learn something really great for the first time!
It's like when someone gives you their point of view and you really accept it as just a different and valid observation, which you can use to improve your life.
After watching the video I found his webpage and the web page of his book publisher Penguin Books. I then read the article at the link above and it reinforces these ideas and restates the explanations. There were many take home point but one of the interesting ones for me was that the gap between the rich and the poor isn't really an insurmountable chasm like a mountain valley in nature, it's a knowledge gap, an attitude gap, a gap in our brain and it is a gap which can be crossed. This was very satisfying. I recommend the video and I plan to buy the book.
✍ by Shortsegments.
The author:
Douglas Kruger is a business author and professional speaker, whose website is at www.douglaskruger.co.za. Douglas is the author of 6 business books, including the highly acclaimed 'Own Your Industry - How to Position Yourself as an Expert,' with Penguin Random House. Douglas's books, including 'Is Your Thinking Keeping You Poor? 50 Ways the Rich Think Differently,' are available at Exclusive Books, Estoril, CNA, and as ebooks from Amazon.com. A multiple award-winning speaker, his clients include senior management at companies like MultiChoice, BMW, Liberty and HP. In 2015, Liberty and MultiChoice booked him for their multi-city roadshows. Douglas's results were so exceptional that in 2016, both organisations insisted on using him again. In 2016, in honour of excellence in his craft, Douglas was inducted into the Speakers Hall of Fame by his chapter of the Professional Speakers Association. In 2018, he was granted the acclaimed 'Certified Speaking Professional' designation by the National Speakers Association in America, the highest earned award granted by this international body, and held by only 12 per cent of speakers globally.
Author Permission:
The other great thing about this author is that his website gives you permission to use his material, it just asks for a citation crediting Douglas Kruger, CSP, Professional Speaker and Author, plus for and an email explaining where you used it.
✍🏼 By Shortsegments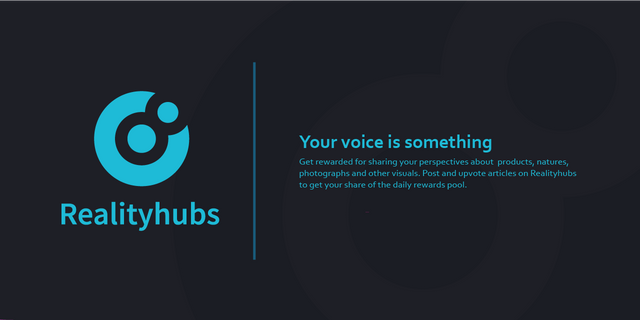 RealityHubs.com
RealityHubs is a place for reviews.
Learn more about this new project Here! .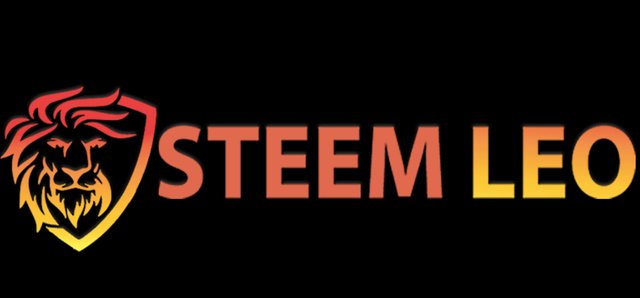 Source
Steemleo is a community for investors or people who want to learn about investing!
Click here for more information



PhotoStreem: a place for people interested in photography
PhotoStreem
---
Posted on RealityHubs - Rewarding Reviewers