Contest: Reviewing A Quote That Has Positive Impact On Your Life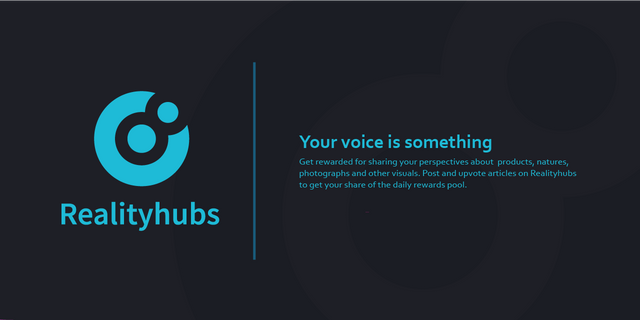 The year I joined college, I thought it was all wine and chocolates until the results of the 1st semester were released, and I had tanked my grades. It was that bad, but I managed to put myself together and push on for the next semester. After the exams, the results were released, and yet again, I had repeated the same notorious feat. This one was messier than the previous.
The whole world seemed to come crashing down on me, and on several occasions, I mulled over the possibility of committing suicide. I had one friend, Mary. She was not much of the intelligent type, but she was persistent and a motivator. She had said to me one of those days she met me crying, "It's not how far you fall, but how high you bounce back that matters." I later got to know that Zig Ziglar said the quote.
Mary continued to push me on. I remember that she boldly wrote this quote on all of my notebooks. She even wrote on paper as well and put it beside my bed and by my mirror. This meant that it was in my face almost always and as such, served as a motivation to me.
Three years later, I stood on the podium with a microphone in hand, giving my speech as the valedictorian. And as closing remarks, I first looked at Mary where she sat, beaming proudly at me and said: "Remember this everyone; It's not how far you fall, but how high you bounce back that matters." I got a rousing ovation as I dropped the microphone and shook hands with my Vice-Chancellor.
Ever since then, that quote has served as a guide for me in all that I've done. I am not where I want to be yet, but I can tell you for a fact – no matter how bad I fall, my bounce-back would be massive.
Contest Rhetorics
Did that story inspire you? Did it remind you of a similar situation you found yourself in? Did you get the same or better help as I did? Or did you push on all alone by yourself and finally achieved success? Is there a quote that has made a lot of meaning to you and helped you become a better version of you?
If your answers to all of these are yes, then you are invited to participate in this contest. There are lots of exciting prizes to be won. The details of the contest and ground rules have been laid down below.
Contest Details
We would love you to share with us a quote that has impacted positively on your life and the story behind that quote. We want you to be as informal as possible and very expressive as well. Tell your story in a fun and enjoyable manner, trust me, there are prizes for those as well.
People change people, negatively or positively. Your story can be a beacon of hope to another person far away at Asia, Africa, or even America. Don't keep it to yourself. Share it to the world and motivate someone today.
Contest Rules
Just some ground rules to guide us, nothing severe
Resteem this post
Your post must be published through www.realityhubs.com
Your contest post must be from 500 words and above.
Pictures are worth thousands of words. Include a relatable image(s) in your post.
You can publish more than one entry
Be sure to reference this contest on the first or last paragraph of your entry
Contest Prizes
There are quite some mouthwatering prizes to be won if and when you participate in this contest. These include;
1st Prize – 10,000 RHB
2nd Prize – 7,000 RHB
3rd Prize – 3,500 RHB
All Participants with good and exceptional reviews will receive a vote from reality.curate account. Only the top 3 reviews will get the prize.
Contest Duration
This contest will last for a period of seven (7) days.
That said and done, let's get to work Realityhubbers! Goodluck!!