The Ultimate Guide to Project Management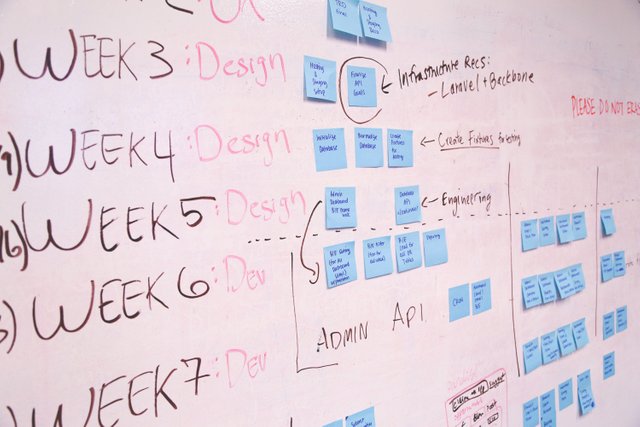 What is Project Management?
It is quite common to come across the term "Project Management".
Project management
is the use of specific methods, tools and knowledge to attain the successful completion of a project. Some specific goals and deliverables are supposed to be achieved at the end. A critical aspect of a project is its timescale and budget, and project management effectively looks after this significant aspect. Thus, project managers need to be adept in management, possessing excellent technical skills and adequate business prospects.
What types of projects require Project Management.
Project management is usually deployed in projects to minimize risks and utilize resources in a time-efficient yet budget-friendly way. As a result, the chances of loss are reduced with the project objectives effectively fulfilled. An important question that must come to your mind is what type of project needs project management. The answer is quite simple. It entirely depends on the project stakeholders whether they need to take upon project managers for managing their projects officially
Construction project
Generally speaking, Construction projects require systematic management to achieve the set goals within time and budget. Moreover, these projects are at unique risks since the capital investment is enormous, and the process requires keen attention on the progress, finances, and quality. Additionally, construction requires workers from different fields like electricians, construction managers, engineers and architects etc. To streamline their working, project management is needed that also ensures that all the work done is coherent.
Manufacturing projects
Secondly, Manufacturing projects require effective project management. These projects have plants that produce equipment, cloth and food etc. Most of the plants are enormous, with heavy labour from different fields working at a time. Thus, slight mismanagement can result in huge losses. To prevent such losses, project managers work to achieve smooth running of onsite processes and maintain an optimum working environment. This way, the project goals are successfully attained within set time and budget.
Management
Thirdly, the need for project management arises when companies relocate their offices to a new place or launch an event. Thus, they hire project managers to look after the marketing campaigns and ensure smooth operations. As a consequence, risks like operational breakdown and mismanagement that could result in substantial financial losses are averted.
Likewise, there are many other types of project types like software development, administrative and research projects where project management is required.
Project Management Life Cycle
The project management life cycle consists of four phases, namely initiation, planning, execution, and closure. The steps help anchor the project management on substantial, manageable grounds, making sure it is executed in a hassle-free manner.
Initiation
First and foremost is initiation. This is the very beginning of the project management lifecycle that identifies project objectives, scope, and deliverables. It also takes into consideration the feasibility of various aspects of the project.
Planning phase
Next, in turn, is the planning phase. Once the project's business case and feasibility are approved, planning begins. This phase breaks the project into smaller pieces, dividing it according to the set deadlines and available resources. The stage includes the creation of a project plan and timeline. The project managers devise workflow diagrams for team members to understand the tasks they have to do in a specific time. Another important aspect of this phase is the Gathering of resources. This ensures that adequate workforce and necessary tools of all types are available for efficient completion of tasks.
Execution
The most crucial phase of the project management life cycle is its execution. This is the phase when you get to see your project put up together. The project manager oversees the processes put into execution. Furthermore, he also makes sure that the work is being done according to the set plan while ensuring quality and managing a budget at the same time.
Closure
The last stage of the project management lifecycle is closure. As the name suggests, this phase is the last part of the life cycle, where project managers release the final product. Releasing the product does not mean an end to the project manager's job. The project management teams work to Analyze project and team performance to see whether the goals are met or not. Moreover, every aspect of the project is an integral part of this phase of project management. Documentation includes reports and information that the stakeholders might need later. Lastly, the closure phase also Allocates remaining resources that the project may require during its running in the future.
Conclusion
To conclude, project management is an excellent tool to anchor your project on firm grounds. Not only does it work to save your time but also prevents you from several risks. Nowadays, almost every stakeholder seeks to hire a competent project management company that could help oversee the project keenly. This helps save their time and makes the project management a lot easier and facilitated.