CAUTION: The Problem with Solar Panels in Real Estate!
Read Our Most Recent Article! Search Homes Now!
Website: http://RealSunnyRosario.com/
Instagram: Instagram.com/milliondollarsunny/
Twitter: https://twitter.com/EstatesDenver
Facebook: Facebook.com/RealSunnyRosario
Phone: 303-601-1377
Email: [email protected]
In this video, Denver Colorado Realtor Sunny Rosario Trujillo talks about the challenges of selling your home with solar panels attached to a lease. To be clear, we are pro-solar energy. We have some complaints about the way predatory solar companies are doing business. We are questioning why the companies who present themselves as American pioneers in the field of solar energy are doing such a terrible job.
Watch the video for my SOLAR PANEL CONSPIRACY THEORY!

Visit our website: http://realsunnyrosario.com/
Follow on Instagram for Weekly Updates: MillionDollarSunny
Have you ever had a knock at the door, opened it, and found a solar panel salesperson outside? If you're considering solar energy for your home, what could be more convenient?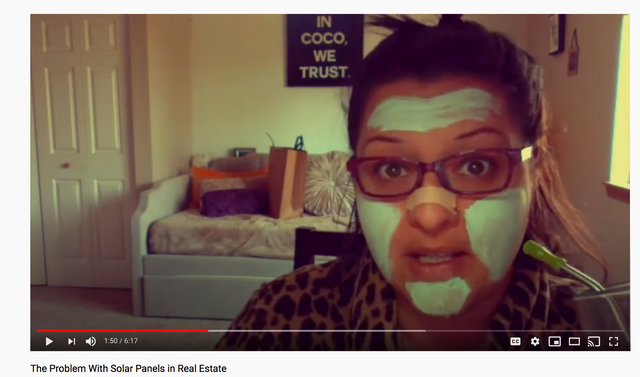 If you sit through their sales presentation, they paint a pretty picture.
To be clear, I believe in solar energy. I believe in solar energy and homeowners have different reasons, across the board, why they would heavily consider solar energy in the home. You may care about your footprint and sustainability or you might be seeking energy independence
*Shout out to the big homie Telsa and I'm not talking about Elon!
You might have heard that your buddy down the street is paying $29 a month for his Xcel energy bill and YOU want to save money, too!
The matters that predatory companies fail to disclose are HUGE. In fact, they can be devastating to the homeowner.
One of the biggest problems is that the loan for the solar panels takes precedence OVER the mortgage for the entire home. That means you have to pay the entire contract in full BEFORE you can sell the home. If you have a ton of equity in your home, this contract will gobble up your equity in the blink of an eye.
The other problem is that predatory solar companies will tell you that the solar panels can be moved. That's true, technically, but what they DONT tell you is that their contract allows them up to ONE YEAR to move the solar panels and repair the roof. Oh, you forgot about that? Your roof will need to be repaired once you've taken the solar panels off. If you're in the in middle of a real estate transaction, you don't HAVE a year to wait AND you can't sell a home with a damaged roof.
Well, that leads me to my next complaint about predatory solar companies. Sometimes they damage your roof when they install the solar energy system. Often the damage goes unnoticed for a long time and leads to a much bigger problem.
This short list of complaints is NOT exhaustive by any means. The final point I will touch on in this short video is that like many predatory companies, poor solar companies have the WORST customer service. When you have resolve an issue, you can't. It is not easy to get ahold of anyone.
In this video we take a deep dive into the problem with solar panels in the real estate transaction.