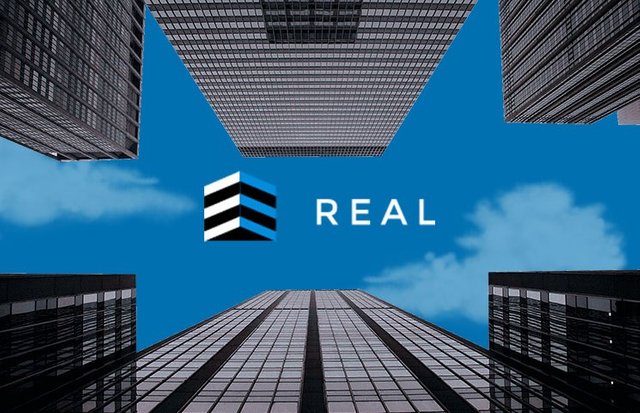 REAL (Real Estate Asset Ledger) is a new Ethereum Smart-Contracts governed system that applies Blockchain technologies to the enormous Real Estate investment industry.
What's so unique about this asset? Inherent value as a secure cryptocurrency, which may be traded or used to participate in Crowdfunding by purchasing Real Estate Participations (RPP) on specially created REAL platform. Website will offer an effective method of investing and securing the value of the existing 50-100 Billion USD equivalent in cryptocurrency into the less volatile and growing Real Estate market by generating rental income and value appreciation.
Thanks to REAL Crowdfunding site, people from all over the world might benefit from Real Estate profit potential worldwide while performing transactions with ease. Idea isn't new and there's a pretty good chance that Real Estate Crowdfunding platform that uses blockchain technology will revolutionize the market.
Users of new, upcoming Crowdfunding site will acquire economic rights of the Real Estate assets paying with REAL Tokens. When users purchase Tokens, as with any cryptocurrency they may elect to keep or trade these Tokens. Investors may also choose to use their Tokens to buy into Real Estate properties on our platform, by exchanging their tokens for REAL Property Participations (RPP). RPP will also be tradable inside the Crowdfunding platform so that any investor will be able to transfer and sell their investment to gain liquidity. This ecosystem frees consumers to participate in the Real Estate market without the traditional high barriers to investment. Profits from REAL investments will be paid in Ether.
What REAL team have to say about Real Estate Crypto-Crowdfunding?
"Real estate crowdfunding continues to be a dynamic and ever-evolving industry, growing to an estimated $3.5 billion in 2016. By 2025, the crowdfunding industry as a whole is anticipated to be valued at more than $300 billion and online real estate marketplaces are primed to capitalize on that explosive growth."
REAL Token Sale
REAL Token sale will start on 31 August 2017 - its important to know that between 70 and 80% (depending on the achieved CAP) of funds raised will be deployed to Real Estate investments according to our "Crowdfunding Push Fund" to advance the acquisition of Real Estate assets offered at our platform continuously. That will create a floor effect on the Token Price.
Token Distribution
51% Crowdsale
29% Reserve
20% Team
Purchase methods accepted: ETH
Total Tokens for sale: 25-50 million (Soft Cap & Hard/Security Cap)
The Real Estate Asset Ledger Token ("REAL") will be distributed at a rate of 220 per 1 ETH to participants in the Contribution Period
Find more information about this upcoming ICO on official website:
https://www.real.markets/
-----------
If you would like more news about upcoming ICOs, please upvote this post.
Thank You for your support