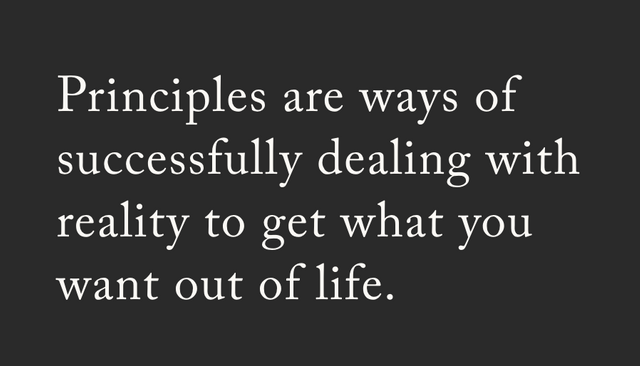 One of the things I'm really passionate about is how anyone can build wealth through investing (and crypto is an amazing opportunity at the moment)!
I'm currently reading Principles by Ray Dalio. If you haven't heard of it or read it yet, I highly recommend it. It is OUTSTANDING!
According to Ray, he defines principles as follows:
"Principles are ways of successfully dealing with reality to get what you want out of life."
Ray Dalio is a billionaire hedge-fund manager and this book is an inside look into his philosophies for life and work.
Ray brings a healthy dose of integrity, authenticity and responsibility to his work and a vast generosity of spirit to others. He also speaks openly of his many setbacks and even losing it all and having to borrow money from his dad just to make ends meet. This was AFTER he was already considered an expert in the markets.
Truly amazing!! I'm listening to the Audible version which Ray reads himself.
Let me know if you have a listen and what you think of it!
---
Want to learn how to invest in crypto with ease and joy? My Cryptocurrency Investing Fundamentals course begins April 28th: For more information and to register, click here:
http://bit.ly/crypto-is-awesome
Follow the Trading Mama on social media!
Website: http://www.tradingmama.com
Twitter: http://www.twitter.com/mariana85
Steemit: http://www.steemit.com/@mariana85