Over the past few years, I have collected a number of raspberrypi computers. This growing collection has been hanging from a piece of particle board by network cables and power cables so it has looked very unorganized.
Recently, on Thingiverse I found a rackmount blade center for mounting multiple PIs.
It took about 35 hours total to print it out on the 3d printer at work but I was thrilled with the result.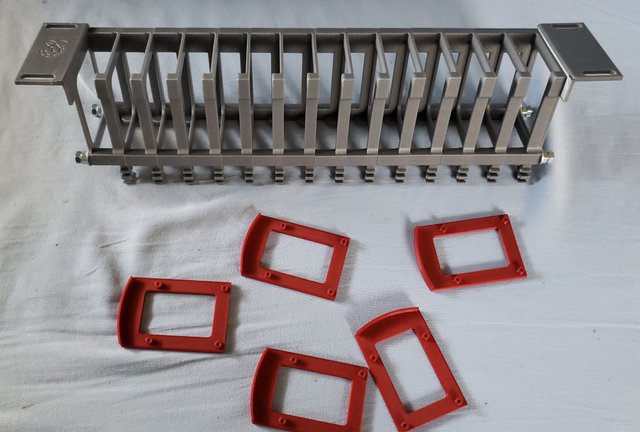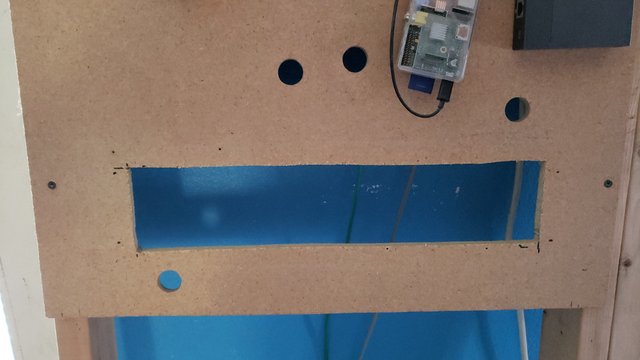 cutting out the opening to mount the rack - the cut wasn't as even as I would have liked but I was in a hurry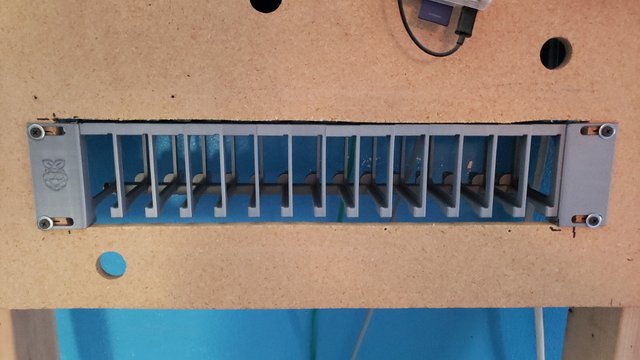 the rack is screwed into place - all of the drawers have been removed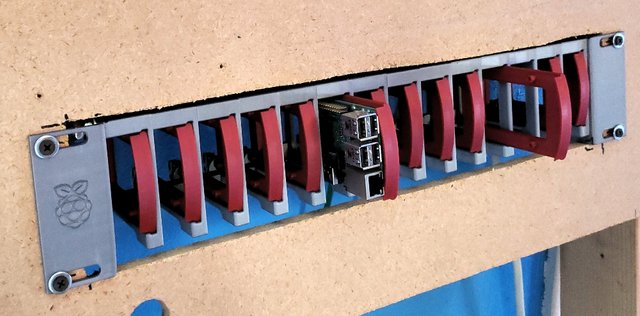 I love it!
All that is left is to add more PIs and start connecting power and ethernet cables!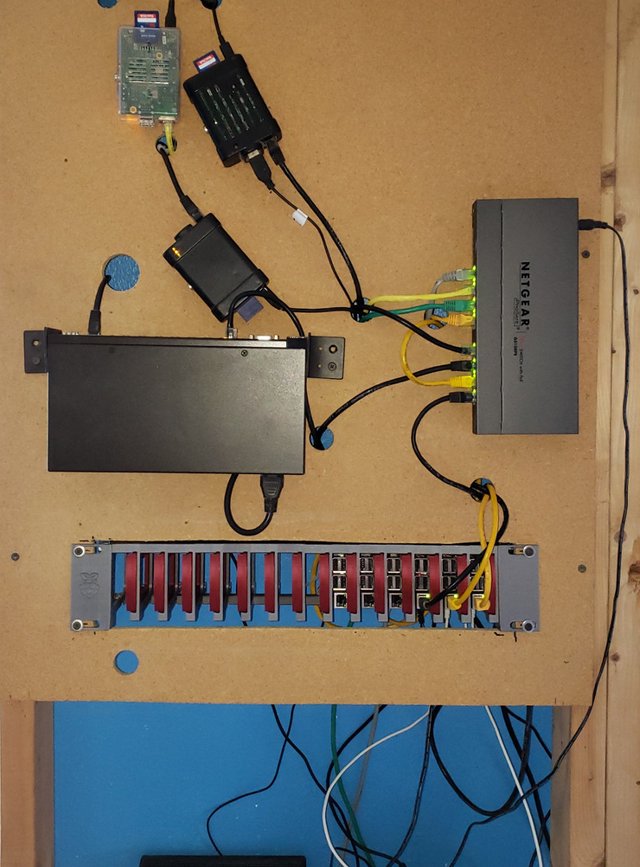 I would really like to figure out some way to mount the 3 older Pi (2 and 2B) but I have not found a draw model that matches their different mounting holes yet.
I need to figure out some better cable management so it looks neater
I ran out of room on my two eight port switches (shown) so I have had to connect some of them using wifi