BIRDS.         
      Birds are bipedal warm blooded  egg laying vertebrates  characterized primarily by feathers forelimbs modified as wings and hollow bones.There is lot of different type of birds some birds are very rare and some are easy to find rare birds are mostly live in jungle rare birds had amazing abilities those make different to the other birds.
Here i explain some rare birds and there detail.I am telling you the name of some rare bird.
1} NIGHT PARROT.
2} RIBBON TAILED ASTROPIA.
3} PALILA .
4} THE KAKAPO.
5} THE CRISTED IBIS.
Previous few months i search about rare birds and i found some some amazing abilities about rare bids. rare birds has amazing abilities those made different to the others.here we hoes about detail of rare birds number .
.1} NIGHT PARROT .
Between 1912 and 1979 birds spotted with elusive species native to the interior of Australia exactly zero time leading most scientist to believe it had gone extinct.A  tiny handful of sightings of the nocturnal, yellow-green bird have occurred, and experts now estimate that the population is somewhere between 50 and 250 mature individuals. First recorded in 1845, the last living specimen was collected in Western Australia in 1912. It then disappeared, with no confirmed records of the bird between 1912 and 1979. A trickle of fleeting but unconfirmed reports from across its former range and two dead specimens found in Queensland in 1990 and 2006 only added to the bird's mystique. night parrot had very attractive coloure green and yellow and night parrot is not big and not very small but we said that he is a small bird.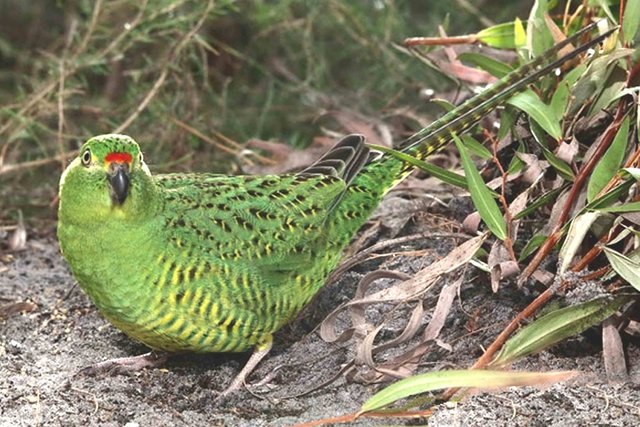 2} RIBBON TAILED ASTROPIA.
A ribbon tailed astropia is a very beautiful are rare bird.it is also known as shaw mayers astropia . it is the species of birds of paradise   The ribbon-tailed astrapia is distributed and endemic to subalpine forests in western part of the central highlands of Papua New Guine the ribbon tail astropia has tremendously long tail and they have some unique colour .it has almost 32 cm long tail .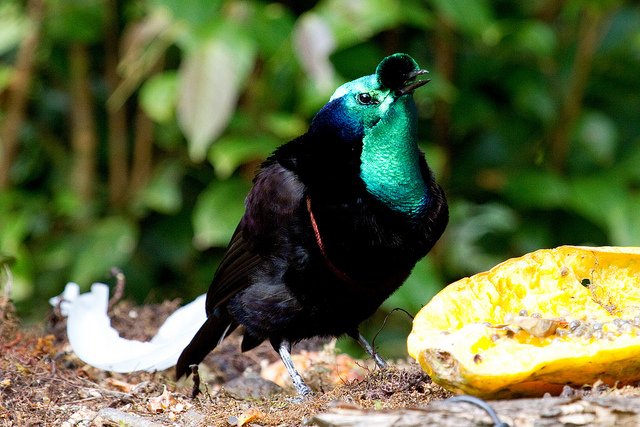 3} PALILA.
 The palila birds is mostly live in north america.the palila birds look like golden yellow head and breast gray back and gray white belly  The female and immature birds are more subdued in color .the length of palila birds is almost 6 to 7 inch.it is so beautifull birds .i really love that birds.
i hope you steemians like it. because the lover of birds is every where and i think so steemians are birds lover.i hope you enjoyed my post.