Hello hello,
It's been too long since I last posted on here but I've been super busy in the summer having the best time, aswell as starting sixth form back in september. But now it's half term and I've settled in I felt like the time was right to post again.
Ive been having a sort out of some things and found a LOAD of Ty bears from when i was younger. I did some searching and turns out that one is super rare. I loved it when i was younger but I have no use for it anymore. It'll look absolutely mint in a collection ;)
I looked on eBay and other online sites and some people are selling the same one as mine for up to £4000!!! Jesus, for a bear? Others are listed as £1500 etc etc I just want to sell it at this point so I priced it at £500, its been stored in a vacuum sealed bag for years and remains in perfect condition.
Considering it is a retired and unique collectable £500 is an absolute steal.
https://www.ebay.co.uk/itm/253951719422 - link to the bear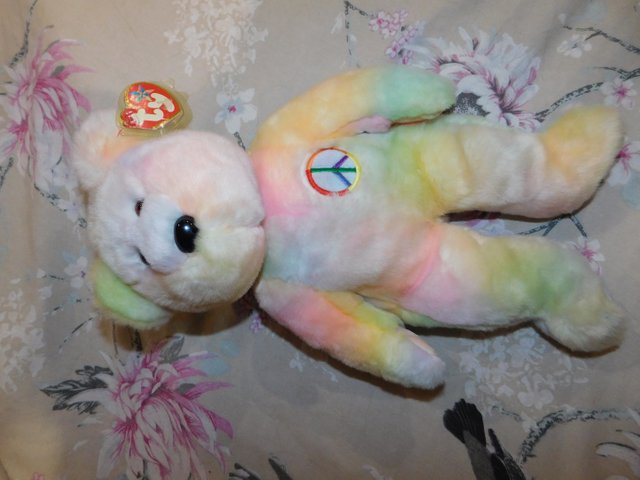 This is him, as you can tell by the tag on his ear its so old that the plastic has turned yellow. It's now classed as vintage since it was manufactured in 1996.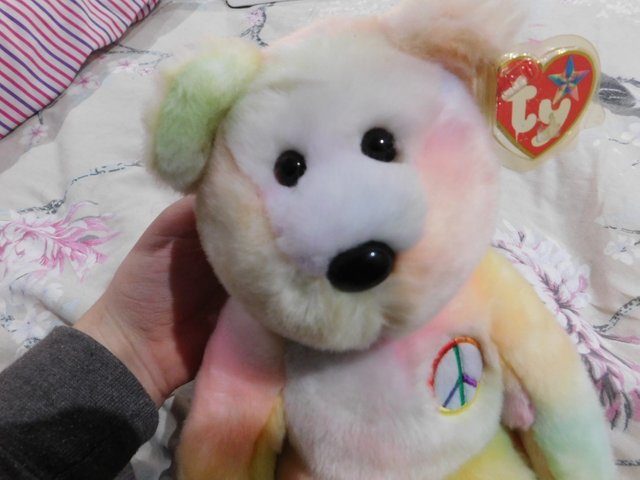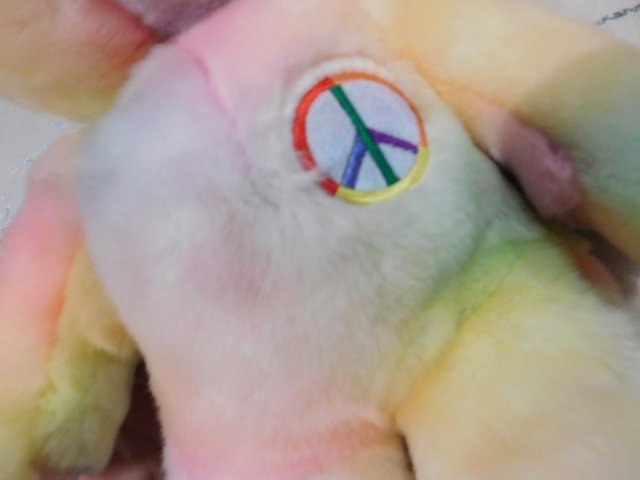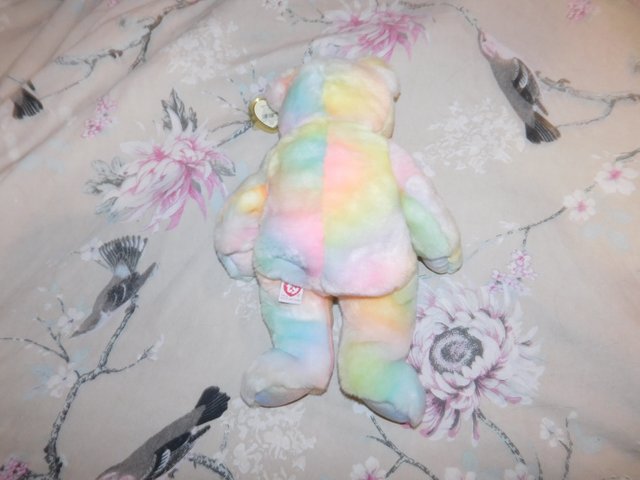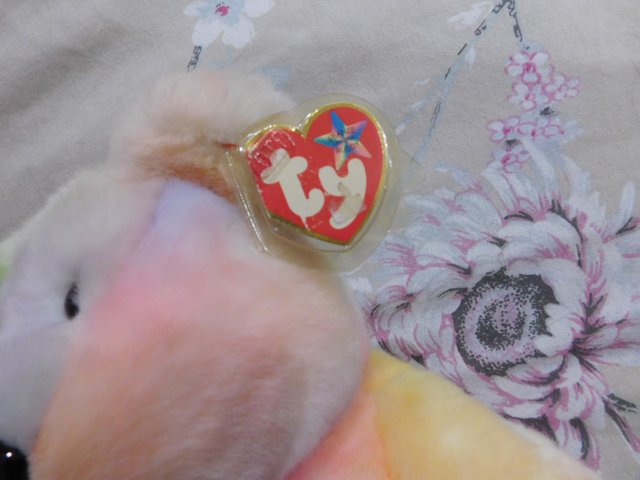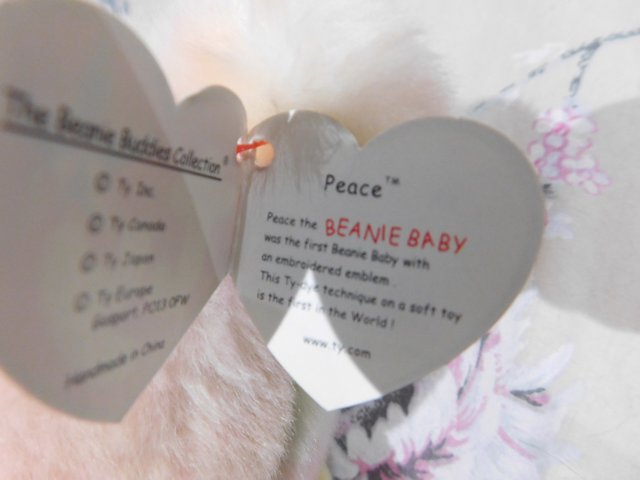 Its currently for sale on my eBay, I'm open to offers of course and I can ship it internationally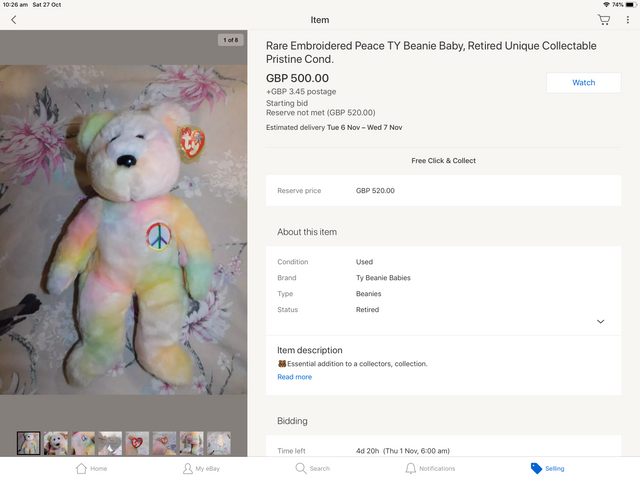 ABSOLUTE 👏🏼 STEAL 👏🏼