Midnight BBQ munchies!
Mmmm, leftover BBQ...
My girlfriend just made the most mouth watering, drool inducing, glorious combination of leftover BBQ into a burrito. She also thought I should share it on my blog, So here it is :)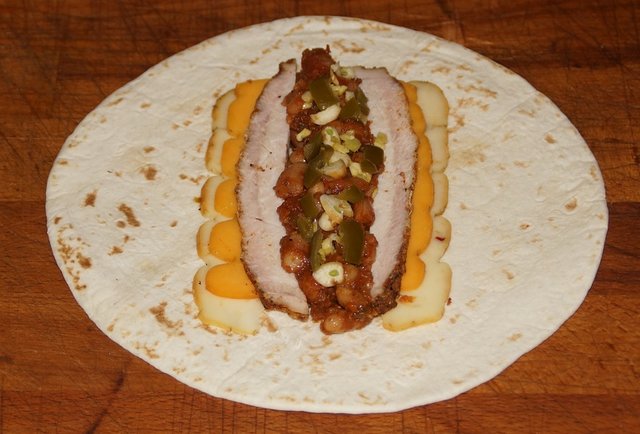 This glorious midnight muchie contain(ed), smoked pork loin, smoked frijoles, smoked garlic, and smoked jalapenos, all piled on top of cold smoked cheddar and pepper jack cheese. It is gone now, but the memory will live on forever on the blockchain.
I am preparing an upcoming blog post where I show off how you can make all those ingredients, on a regular BBQ!
Here is a tiny preview ->

Follow me to check it out! BBQBear's Blog