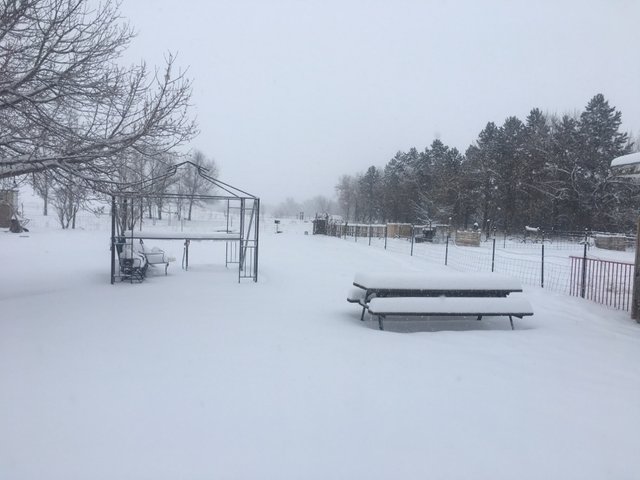 20 inches so far! We are better off than our neighbors to the east though.
My son is staying out at the ranch. being calving season and all we can't get snowed out.
We planted onions the day before this rolled in.
Just riding the storm out waiting to go back to spring.
Posted using Partiko iOS