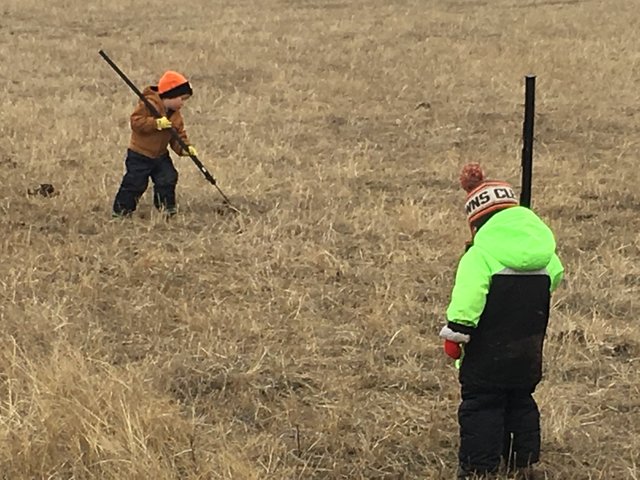 Most of our snow is gone but the frost is still in the ground. This tends to make things sloppy and muddy.
We took advantage of the reasonable weather by broadcast seeding a 20 acre pasture with Brohm grass.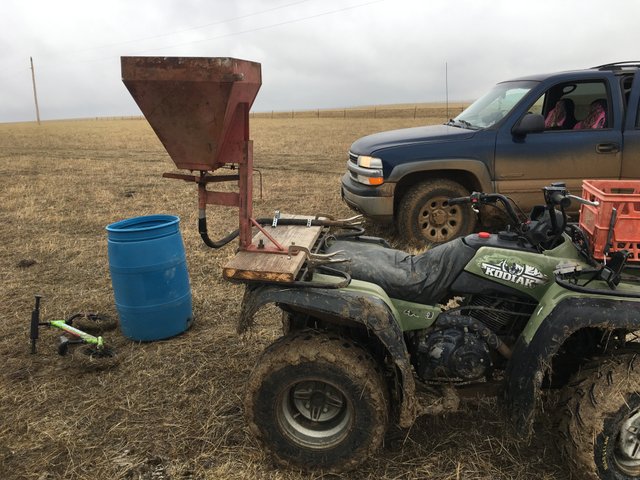 we also pulled up the electric fence that we had not gotten done before the snow flew.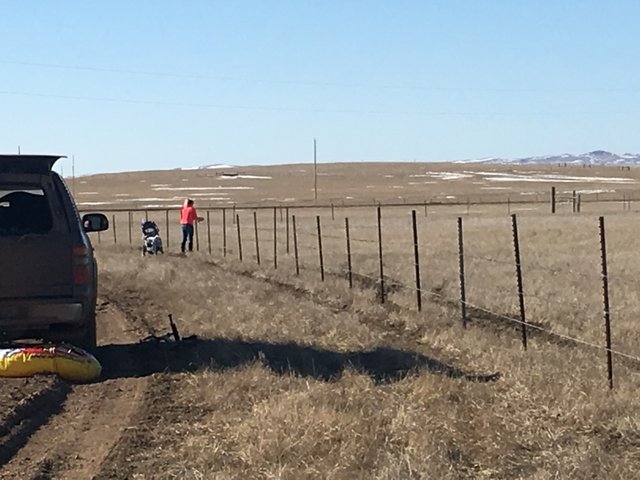 Earlier in the week we managed to finish another section of fencing. This allowed us to open up another 20 acres of pasture for grazing.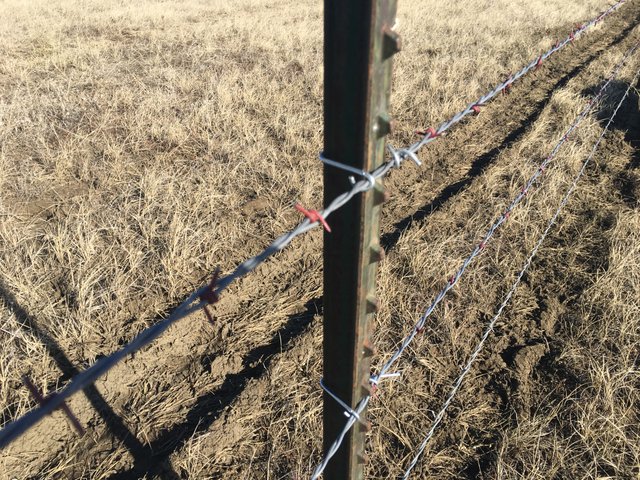 We have had a relatively nice week but as I write this we are looking at snow and rain for the next 24 hrs or so.
Here is a recent sunset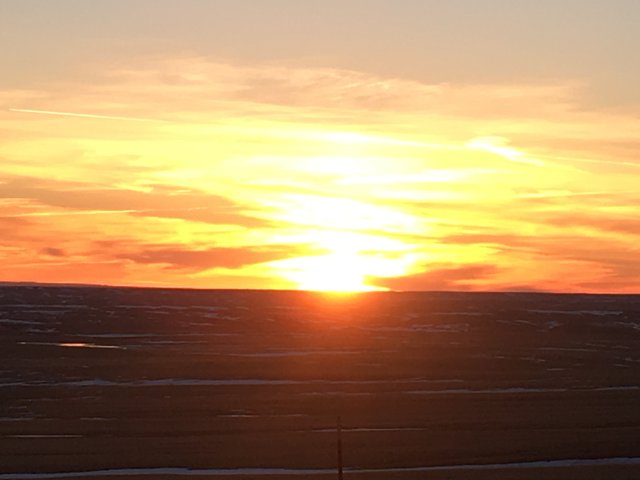 Thanks for stopping by!