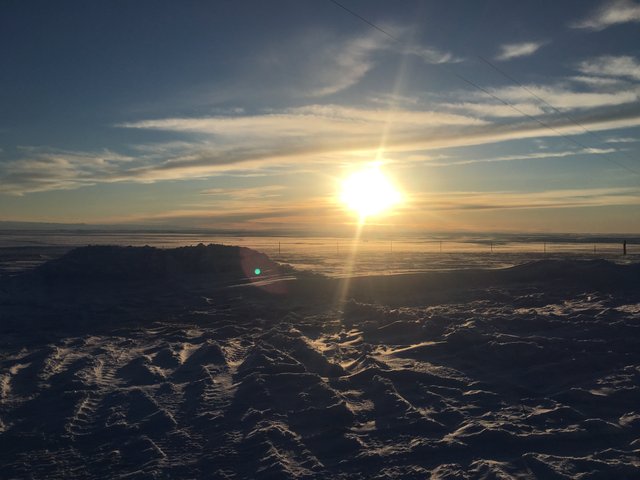 On Saturday feb 23 we headed out with hay and water.
The extreme cold continues. The temp out here was 0f but the sunshine and calm made for a decent day. We have had more snow and the south road is only passable because the neighbor plowed it out with his tractor.
It is barely passable.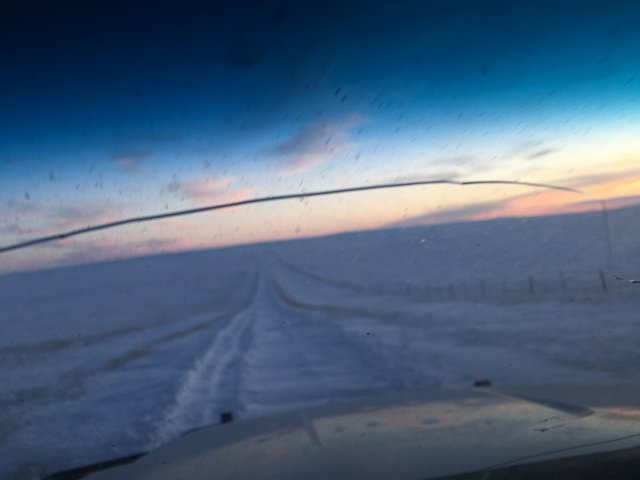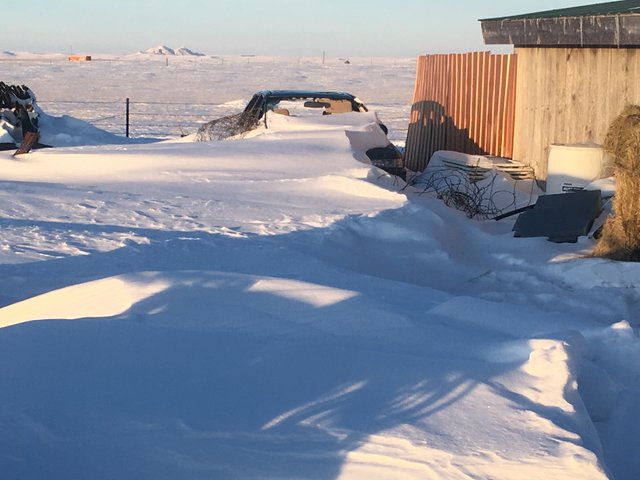 We have noticed some bare skin here and there and suspect we have mange mites.
We dusted everyone and the barn with diotomaceous earth. We will do this at least three more times over the next month.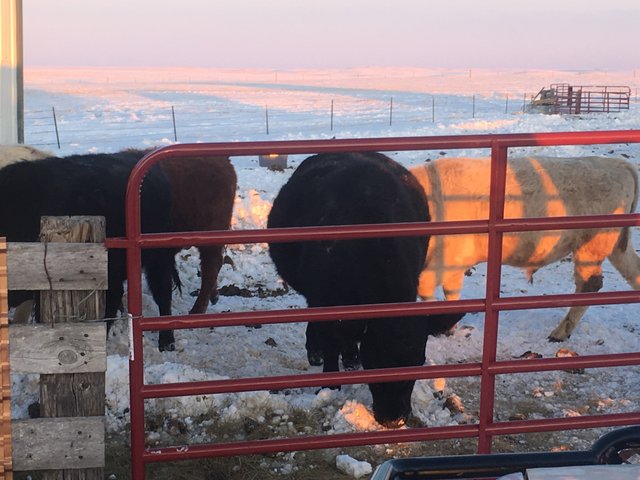 We also put some of the diotomaceous earth in with there feed for parasite control.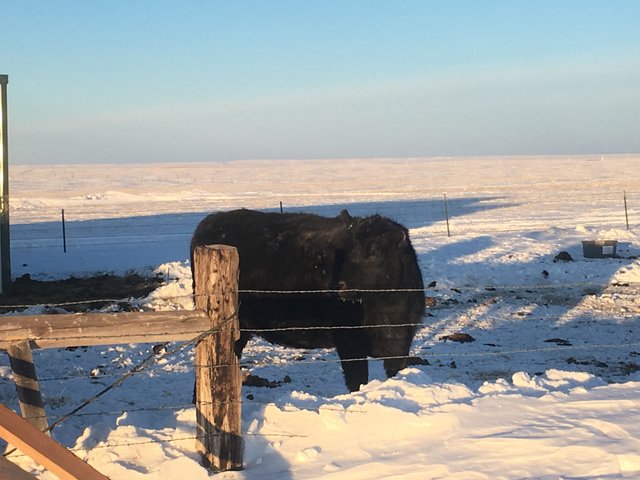 After feeding and watering we wanted to do some snow removal but we could not fire the skid steer .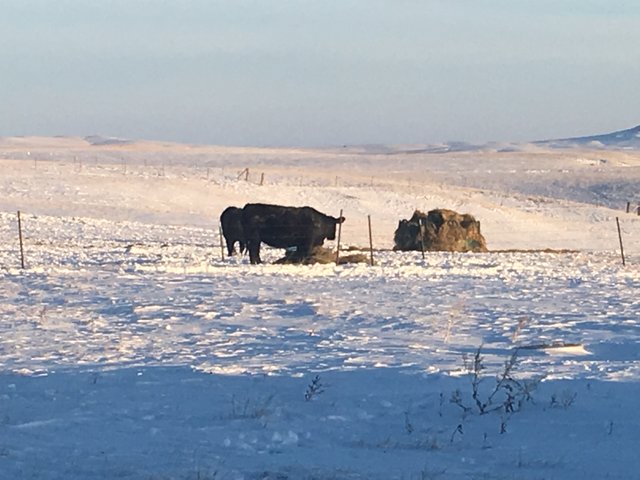 There was an awsome sunset brewing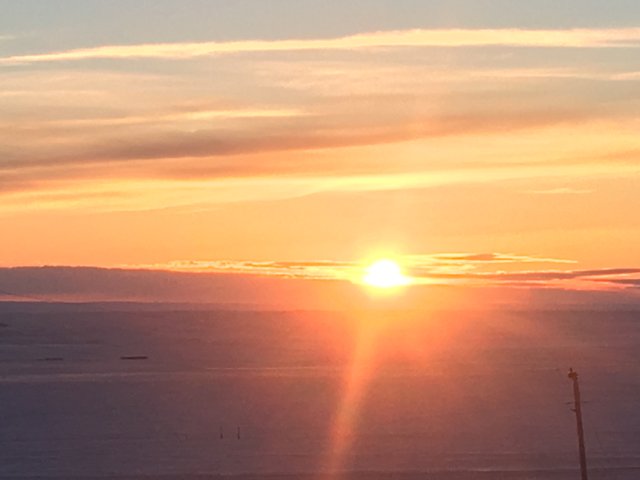 We called it a day and headed home.
Sunday we woke up to snow . We got about another 8 inches . Still under extreme cold conditions.
On Monday evening Jade hauled water out again.
He had to use the North road and it was barely passable. Using the North Road adds Twenty plus miles to the round trip.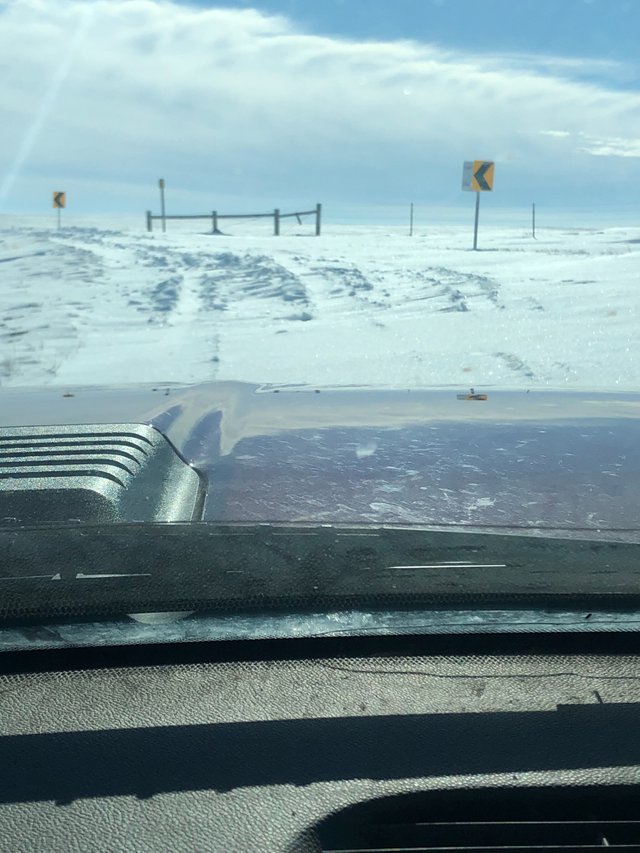 On Wednesday the temperature rose to 15 degrees so Jade went out and worked on clearing the south road in the afternoon. There is about 5 miles of unplowed road to be cleared.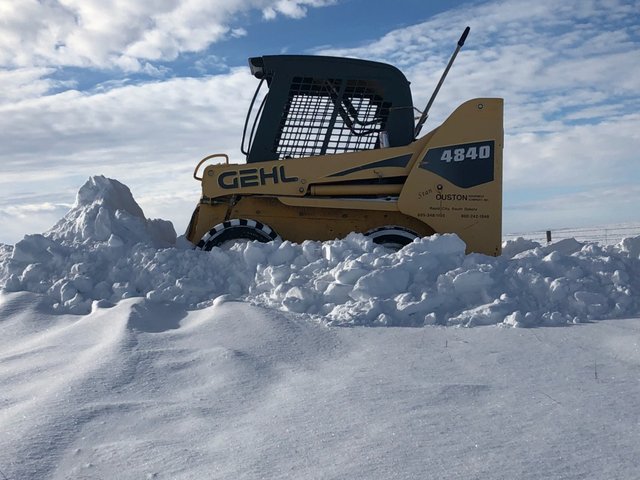 Everything was drifted in at two to four feet. He cleared about half of it before the sun went down.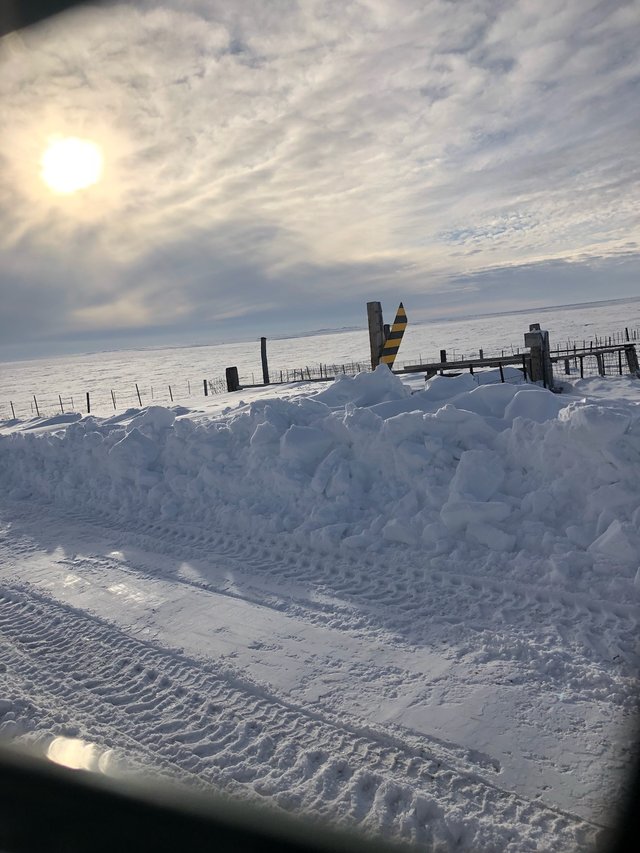 At this point we are still using the North road.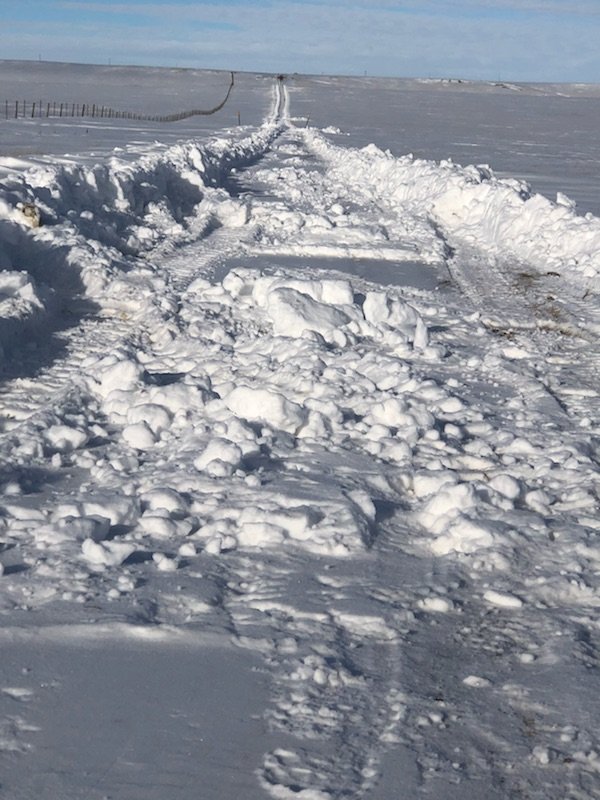 We had 6 more inches of snow on Friday night. It is Sunday morning we will be heading out this afternoon. We have to get there to water and feed. The morning Temp is -18 f right now. We are going to take a generator out and a nebco heater to try to start the skid steer and work on the road some more.
I am loving this adventure! I will be happy to see the temp get back above 30 though.
Thanks for reading about our adventure!
We will update you again soon!