1# Fadzilah Fasting Ramadzan Day 1 (First) «Bilingual☆Dwibahasa» Fadzilah Puasa Ramadzan Hari Ke 1 (Pertama)
Fadzilah Puasa Ramadzan Hari Ke 1 (Pertama)
Assalamualaikum warahmatullahi wabarakatuh.
Marhaban Ya Ramadzan (Kamis, 1 Ramadzan 1439 H - Kamis, 17 Mai 2018 H)
Salam Bulan Suci Ramadzan untuk kaum muslimin yang berada diseluruh penjuru negeri. Ramadzan merupakan bulan ke 9 dalam hitungan bulan arab atau bulan hijriyah.
Peace be upon you, and Allah's mercy and blessings.
Marhaban Ya Ramadzan (Thursday, 1 Ramadzan 1439 H - Thursday, 17 Mai 2018 H)
Salam Ramadzan Holy Month for the Muslims who are all over the country. Ramadzan is the 9th month in Arabic month or hijri month.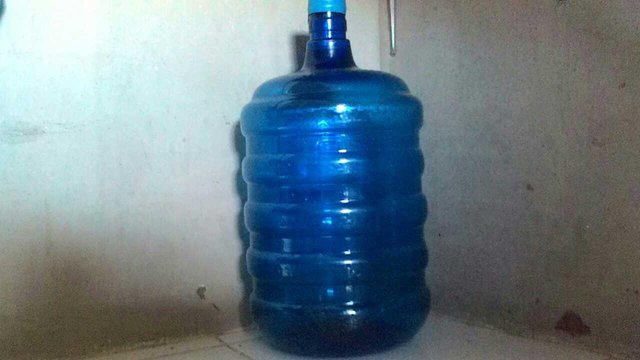 Keutamaan dan Fadzilah dalam bulan Ramadzan sangat banyak. Bahkan pada setiap hari bulan Ramadzan terdapat Fadzilah yang berbeda antara hari pertama, hari kedua, hari ketiga, sampai dengan hari ke 30 Ramadzan. Ganjaran pahala yang Allah berikan sungguh luar biasa. Namun jangan sekali-kali kita mengerjakan amal ibadah hanya karena ingin memperoleh pahala tetapi kita mengerjakan hanya karena Allah swt. semata.
The virtue and the fadzilah in the month of Ramadzan are numerous. Even on every day of Ramadan there is a different Fadzilah between the first day, the second day, the third day, until the 30th day of Ramadan. The reward reward that God gives is extraordinary. But we should not do the deeds of worship only because they want to get a reward but we do only because Allah swt. only.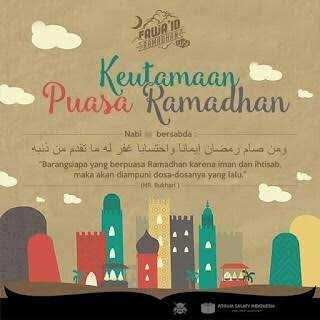 Berikut ini merupakan Fadzilah Puasa Ramadzan hari pertama (1):
Here is the Fadzilah Ramadzan fasting day (1):
Pada awal malam Ramadhan Allah SWT mengampuni semua dosa yang tersembunyi dan yang terang-terangan, meninggikan beribu-ribu derajat, membangun lima puluh ribu kota di surga untuk orang yang berpuasa. (Hari pertama sudah seperti itu, dosa-dosa kita akan diampuni dan ditinggikan derajatnya, jadi jangan sampai kita melewatkan puasa ramadzan)
Sumber: Kitab "Fadhâil Al-Asyhur Ats-Tsalâtsah", Tentang Keutamaan Bulan Ramadzan
At the beginning of the night of Ramadan Allah SWT forgives all hidden and open sins, raises thousands and thousands of degrees, builds fifty thousand cities in heaven for the fasting. (The first day is like that, our sins will be forgiven and exalted, so do not we miss the ramadzan fast)
Demikianlah penjelasan singkat tentang Fadzilah Puasa Ramadzan hari pertama. Semoga kita menjadi manusia yang beriman dan bertaqwa Kepada Allah swt. dan selalu menjaga semua suruhan dan larangan-Nya. Aaamiiin.
Thus a brief explanation of Fadzilah Ramadzan fasting the first day. May we become human beings who believe and pious To Allah swt. and always guarding all his commandments and prohibitions. Aaamiiin.
Bersambung...
> To be continuous...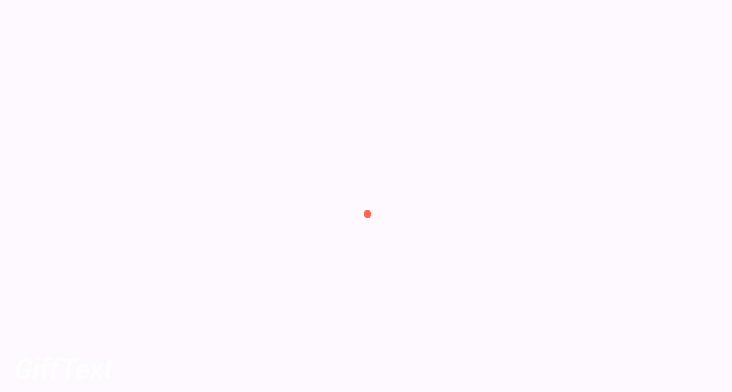 ---
---
---