Our two vizslas could not be more different. Gumbo is on the larger size for the breed and dark in color. Ilsa is on the small side and very light in color. But those physical differences are just the tip of the iceberg. Their personalities are also in stark contrast. This was exemplified today. Here are their reactions to going on out in the rain:
Gumbo:
It's raining! Let's go and plan in the mud! Woohoo!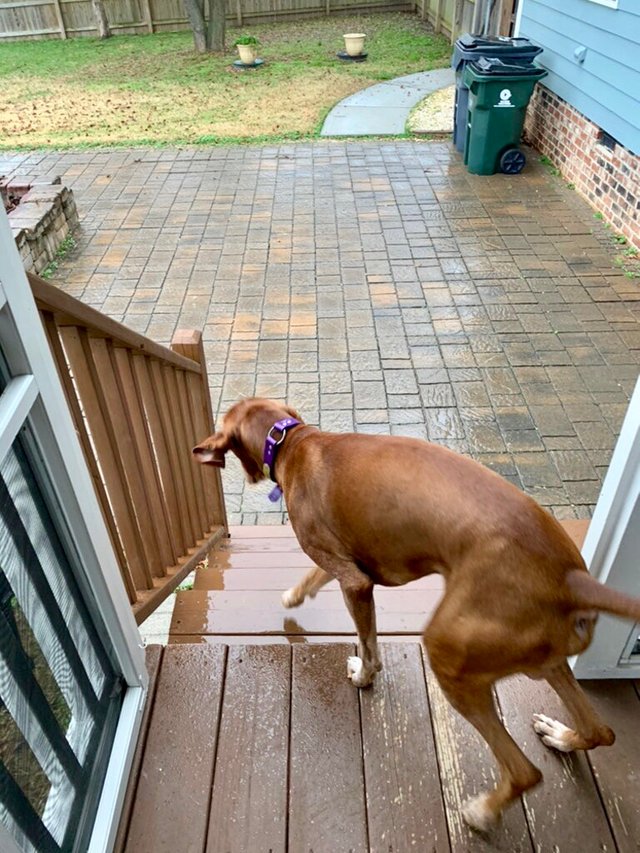 Ilsa:
Oh no - it's raining! I can't go out and get my paws wet! I'll just wait where it's nice and dry.