I rafted on River Tana with a bunch of friends and had a fantastic experience! At 1,000 km, River Tana is the longest river in Kenya and has some spectacular scenic views around it. We arrived at the start point on the upper part of the river mid-morning and were received by a friendly and professional team. Our guide was experienced going by how he gave out his instructions on the safety drill. My friends were from USA, Spain and UK.
This was comforting as I noticed some of us were a little bit apprehensive as we were all doing this for the first time. We the put on the required gear and jumped into our raft. I made a point of remembering the do's and don'ts we had just been instructed on and looked forward to the whole experience.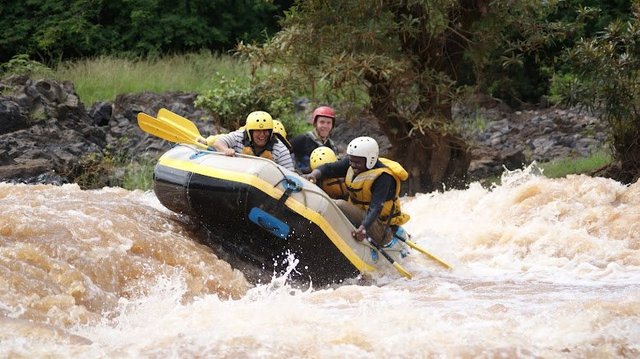 The trip started with about 3km of relaxed paddling in our raft as we built up rhythm, followed by a calmer section where we just soaked in the sun and took in the breathtaking scenic views either side of the river. Monkeys were swinging on trees and the birds chirped. The guide encouraged us to dive into the water and have a swim in the warm water but none of us took the offer. I could tell the apprehension was real and I smiled about it.
After about half an hour we started on the challenging part of the river to face the class IV and V rapids. Being my first time, I was taken by surprise by the changing water volumes as our raft started moving in all sorts of directions as soon as we got to the area with lots of a variety of rapids which had approximately 10-15 ft drops. At one point our raft got stuck high up on a rock. This was the last thing you wanted as a first timer. Other rafters cheered us on. Our guide had to swim to the back and push us down through a 15 feet drop! Quite exhilarating I must say.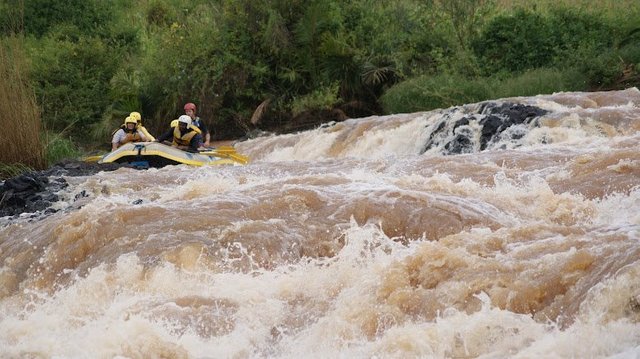 We then eased to a gentle and calm float as we paddled back to the main campsite located in Sagana which is a small town in central Kenya, about 100 kilometres north of Nairobi.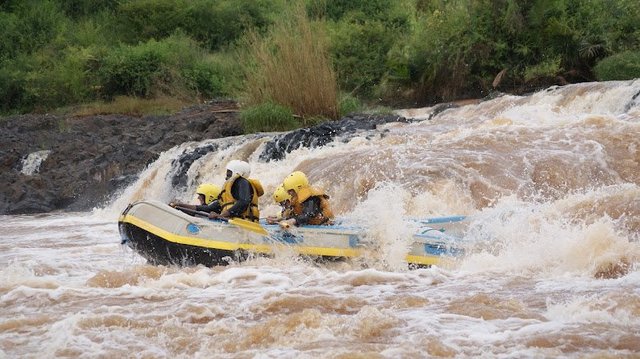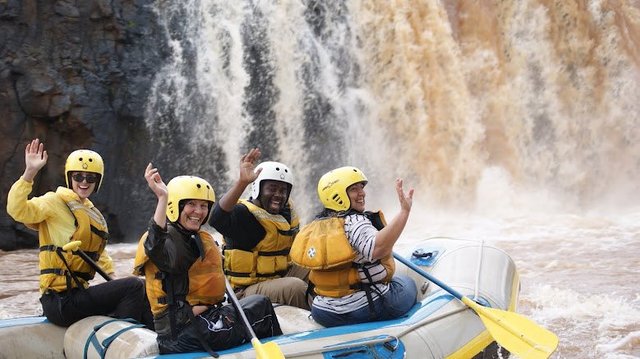 All thoroughly drenched, we went into the showers and had a change of clothes before we did a BBQ and went back home. So much fun for a day! Definitely a bucketlist item!