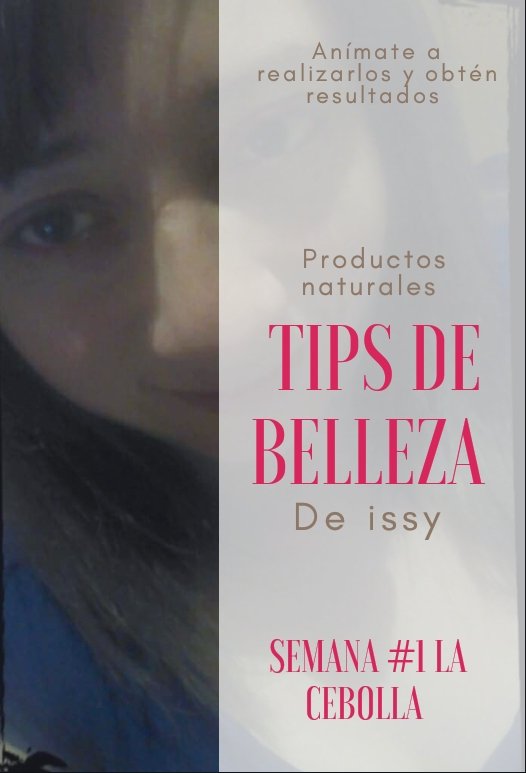 Foto de mi galería personal editada en canva versión móvil.

Esta semana quiero enseñar a todos ustedes familia de @RadioSteemit mediante el #retoTop10 algo que compartir unos tips de belleza con productos naturales, comunes y silvestres.
Antes de pasar a enseñarles que producto usaré quiero felicitar a las ganadoras de la semana pasada @lisfabian, @gassa28 y @antoniarhuiz.
Foto tomada del blog original de @RadioSteemit.
Esta vez traigo a ustedes unos sencillos tips para nuestro cuidado de la piel y el cabello.
Cada semana buscaré algún producto que tengamos a mano y podamos utilizarlo de diferente manera. Ya que cada vez las cremas, shampoo y tratamientos capilares están más costosos buscaremos formas naturales para reemplazarlos.
Así que pongan atención a estos tips y si se animan los aplican
Si sabemos que de por si la cebolla tiene propiedades para combatir la tos ahora te contaré en que otras cosas la puedes usar aparte de cocinar.
Para el acné ya que tiene un alto porcentaje de azufre y si usas su jugo fresco luego de lavarte la cara por unos 15 minutos esto servirá para que el acné vaya desapareciendo.
Por otro lado también te sirve para atenuar manchas de la piel, esas que provoca el sol.
Ahora también si cortas media cebolla y la frotas en tu cabello y la dejas actuar un par de horitas te dejará el cabello mucho más brillante.
Y si por esas casualidades también tienes cutis graso (como yo) usa la media cebolla restante, le quitas la primera capa y la frotas en tu rostro (aguanta el olor es por tu bien).
Pues bien esta semana traje la cebolla, todos la tenemos esta en nuestra cocina y aparte de condimentar nuestra comida y hacernos llorar al cortarla también nos sirve para estar más bellas y lucir un cabello y piel más sana…



Gif creado por mi en PicsArt version móvil
---
Posted from my blog with SteemPress : https://isabellamarie.000webhostapp.com/2019/10/retotop10-algo-que-compartir-tips-de-belleza
---
---
Sponsored ( Powered by dclick )
Come to and learn to earn fre pEOS Come to and get t...