Radio - Bring back the magic!
Hello Steemians,
Many of you have music devices or mp3 players and use to hang out with your music all the day or so. I am a music geek too, trying different musics around the world. I use to hang out with my music around 8 hours in a day even if I am blogging I have my headphones on! playing some rock, at least the music keeps me pumped to write more and in deep! I am not going to discuss about the music genre, I am here to discuss the magic that Radio has back in past years. I love youtube and all the Spotify stuff but what I love is Surprise that Radio has. You just choose a frequency, tune to it and ka-boom! you start dancing and popping. The problem with my music is that most of the songs are of the same genre or having similar emotions, and keep listening it makes you feel bored, the same thing every day, we are too lazy to download new music!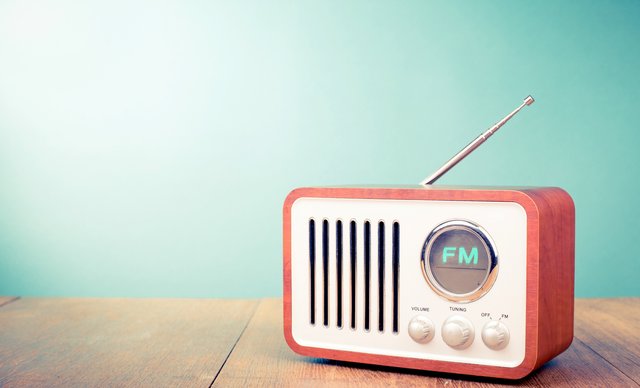 Radio is Love!
So after 4 years I finally decided to switch to radio -- sat down, plugged my earphones, opened the radio app and played the breeze! The feel, the alive-ness that radio has is something more than a magic!
I have been listening same songs and was kind of bored with my playlist, searching a music is like a tough job for me. Only option I have is to switch to radio and listen to some old and modern musics.
Best part of radio is that you don't know their playlist and any song is like a surprise, changing channels and suddenly you hear a familiar tune and you like "Man that is what I call music!".
Yo do not have to worry at all about the next music, everything is like a sudden change and you get surprised most of the time. Short ads with some news playing after each song increases your excitement level!
Radio is way better than my smartphone's music player. More Music - More Genre!
Reads your mood!
Most of the time Radio changes my mood within minutes and it's like that radio jockeys are reading your mind and they get the right music that you want to hear. And you say Keep playing!
Radio got everything that you are searching, a lot of channels, few of them are dedicated to old jazz whereas few can rock your bed! Make you to jump-out and dance!
All you need to is to switch the channels and the best part is everytime you will listen to something new, something really different from your daily music.
If you are sitting with your romance, they know what to play and how to make it a perfect date. I am single, I only play rock, lol.
Best for your GK!
Radio is the best way to increase your GK and knowledge about what is going in this world. If you do not love newspaper or don't want to look at your phone, just plug in they will fill you with all the new and latest updates!
They run contests also, dial to their numbers share your experience, talk to them and you get a perfect hangout! I did once and it feels really cool like you are trump and people who are sitting on the other side(listeners) have full attention on your talks!
The radio is the best invention of this world, and a great part of human history, after all, we got the war news, lol! The fun part is that War is something which is impossible in these days. The best thing we can ever have - Radio!
Feeling bored, want to shake your mood - you got the Radio!
Source - Images!
1
Share you Radio moments below! I would love to read your secrets!