Rada Quest TCG: The Status of the Code (12/07/2020)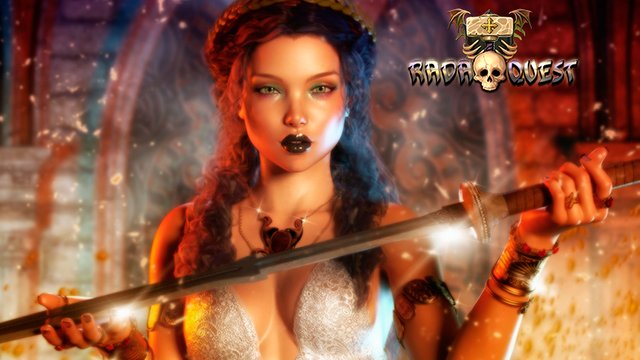 Hi radanians, princess, warriors, gamers and other disreputable dudes!
Long time without updating the status; have been a few months of hard work in the castle dungeons.
The core of the game is already adapted to the WAX blockchain. All game activity (now just tests) can be tracked from the account https://wax.bloks.io/account/radaquesttcg. I'm now improving the mechanics of assets production systems and how to upgrade the cards.
Among the most important changes is the replacement of digital assets in "memory" to digital assets in "wallet". In the first version, food, wood, stone, magic potions and credits to pay for minigames were stored in a database. Now, these assets are tokens (FT) and will be sent to the players' wallet thanks to the features of the WAX blockchain, fully oriented to the creation and management of digital assets (NFT, FT and NTT).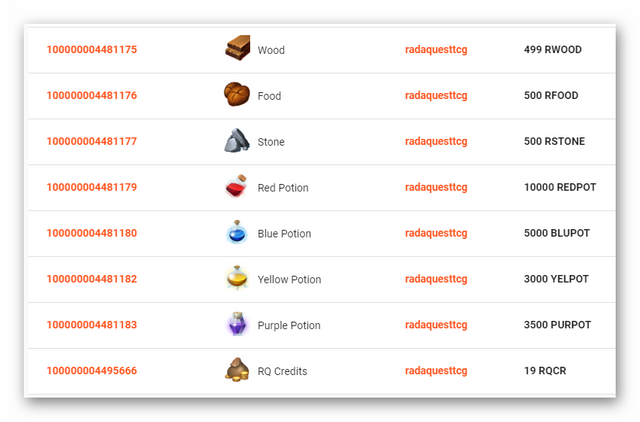 This is a great advantage for players as they will be able to trade all these resources in the markets compatible with the tokens created under the SimpleAssets Smart contract (CryptoLions) https://wax.simplemarket.io/
The new version of the game will also not store the player's data in the database. Each player will receive a non-transferable token (NTT) with their Player Card. Only the data necessary for the game to recognize it and to associate the remaining assets in his possession will be stored on that card.
Buildings such as the farm, saw, quarry, etc., will also be delivered to the players as NTTs.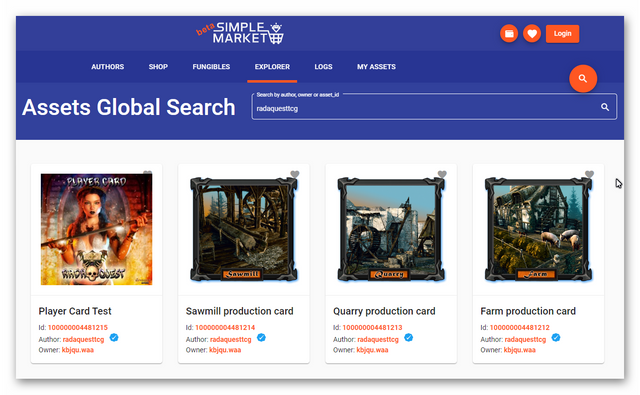 Reward-sharing System
The swap system of Steem Engine TARUK tokens for the new TARUK tokens in WAX is still pending. You need to activate the unstake in Steem Engine (if you haven't already). TARUK will be exchanged 1:1
The reward-sharing system is going to vary a bit. The game revenue will be received in the aforementioned Rada Quest account on the WAX blockchain and distributed proportionally among all TARUK holders. No stake required; just have TARUK in possession.
A minimum and a maximum will be set for schedule lines. If the minimum is not reached, the balance accumulates until the minimum is reached. If the maximum is exceeded, the excess is transferred for the next distribution. This system aims to regularize distributions and avoid sharp fluctuations in payments.
Gifts to Investors
The release of the first stable official version will be notified with sufficient preparation time. On the release date a screenshot of the TARUKs will be taken in the wallets to assign the investor levels and deliver the gifts for patronage.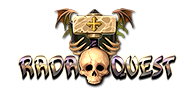 Written by @marcosdk
All the pics by @marcosdk