I happen to find my old Raclettw grill the other day and took advantage of it tonight.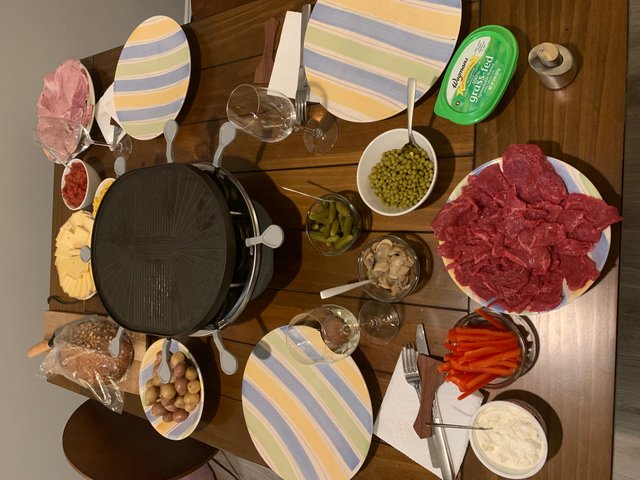 Raclette is one of my favorite foods.
Have you ever had Raclette?
I was surprised to learn that this cheese is actually easy to find in moat supermarkets in the US, even though most people dont know about it much.
It even is served the local xmas market in Philadelphia.