Globalization of Korean Cryptography with Unique Block Chain Technology(by Yun Kyung Min, the president of Damon Corp.)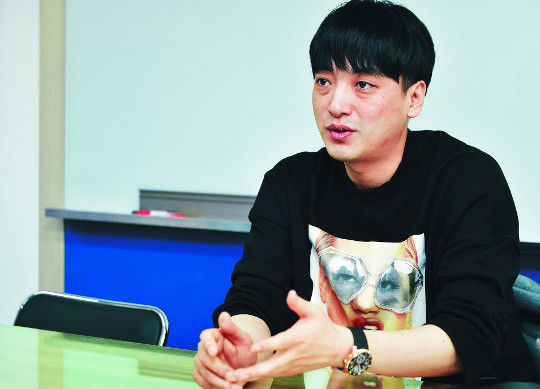 The interest of cryptocurrency is increasing worldwide. Sometimes there are negative view occurred, although the number of cryptocurrency is above 1,000. Many cryptocurrency trading post is working well, and the technology of mining is improving. That means cryptocurrency has many positive points, although some negative points on the other side.
Also, blockchain startup companies is making headline. Damon Corp. the blockchain startup based on Busan, is one of them. Found by Yun Kyung Min, computer programmer, Damon is recently developing the technology mine from playing game. Especially, Damon's smart wallet platform, will be launched on November, payout, buy/sell of cryptocurrency, personal deposit/transfer, communication between person and person, and so on.
Damon Corp. is proceeding platform supporting business for mining technology via DM platform. This technology is available mining any devices connected to internet whenever and wherever. This system will service after finish some tests.
Also, Damon is planning to merge R2X with that technology. R2X(Reality to X) is blockchain based cryptocurrency developed in Korea, confirmed ICO in USA at about April. During cryptocurrencies, like Bitcoin, Ethereum, hold their ground worldwide, R2X could be the main of Korea blockchain technology. Yun Kyung Min, the founder of Damon Corp., participated as main director.
But people should warn about invest to cryptocurrency. Recently, the crimes based cryptocurrency are occurred continuously. Yun Kyung Min said "Don't treat cryptocurrency as just making the worth".
So president Yun expresses pitiful mind about distorted blockchain and cryptocurrency world. He warned "Don't treat cryptocurrency as earn jackpot. Should be change the point of view of cryptocurrency."
Here is some interviews with president Yun Kyung Min.
Q. Please introduce of R2X.
A. R2X is the cryptocurrency developed by Damon. Now R2X is ready for launch in USA. The main point of R2X is available many functions via real-time payment system. Mainnet of R2X will announce within 4Q 2018.
R2X is developing now and will launch. Sometimes some people misunderstand about R2X, but R2X don't related about scam or fraud. We, total 8 subsidiary companies and about 150 workers, are working hard for R2X.
Q. Introduce the background for found Damon.
A. From 2011, found a small company developing game and some programs. At last year, we converted as corporation(Damon) and developing blockchain technology. We are one of the blockchain development company.
Q. What is POK(Proof of Key)?
A. POK is able to participate certification and Verification when you only login as host via internet. POK is developed from the advantages of POW and POS. Registration of patent about POK is finished. The advantage of this technology is activate real-time payment service and trading of cryptocurrency.
Q. How do you think about blockchain technology in Korea?
A. The blockchain technology of Korea is the best of world. But the market of cryptocurrency doesn't activate yet. In the case of Japan, they make popularization of cryptocurrency by endeavoring both government and citizens.
Now our company is developing our technology for export many countries, such as USA, Japan, China, Taiwan, Europe, Africa. Especially, we are trying to activate cryptocurrency via develop and distribute of blockchain. We are let people know our technology via participate blockchain expo and many events.
Q. How do you think about rumor of S coin?
A. Few days ago, there was rumor of S coin went around. The obvious point is our company is no relative to the rumor of S coin. Sometimes. Victims have also been exposed through the mouths and mouths of people operating in multiple stages in the market. Of course, our company was also greatly damaged. The important thing is Foundation is doing everything, such as management, launch of cryptocurrency.
Q. There is attack to company with vice intention
A. Recently, some people attacked us with vice intention for drop our company's image. Of course, we finished about legal review and ready for action. The motive of our company is the people believe and cheer to us. We do our best for operate and maintain our company.
Q. What do you want to tell your customers?
A. Don't view cryptocurrency as just make some worth. The cryptocurrency is one of the method for stand out the blockchain technology. Activating cryptocurrency is bring many positive things, so be careful for view cryptocurrency and blockchain technology.