Watch the trailer for "Star Trek: Strange New Worlds".-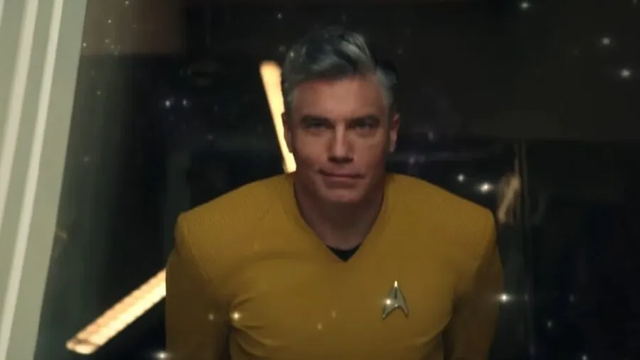 ParamountPlus / All Rights Reserved
Hello dear friends nice to be in my vlog writing for you!!
Paramount Plus has unveiled the first trailer for its latest sci-fi series, Star Trek: Strange New Worlds.
The series is a prequel to 'Star Trek: The Original Series' that follows the adventures of Captain Christopher Pike, played by Anson Mount, as he commanded the U.S.S. Enterprise as the predecessor to Captain James T. Kirk, played by William Shatner.
The series will also feature other characters that have subsequently appeared in Star Trek: Discovery, such as Rebecca Romijn's Number One and Ethan Peck's science officer Spock. Even though a modern actor portrays Captain Pike in the series, the character actually dates back to the very origin of the "Star Trek" franchise.
An unaired pilot of Star Trek: The Original Series starred the character of Pike, then played in 1965 by Jeffrey Hunter, in an episode called "The Cage." Pike later returned to the series as Kirk's predecessor in the two-part episode "The Menagerie." The character also appeared in the reboot of the modern Star Trek film franchise, played by Bruce Greenwood as an older mentor to Chris Pine's James Kirk, namely in Kelvin's alternate timeline.
Later, Pike returns as the title character in the second season of Star Trek: Discovery back in 2019 (in the original timeline, not in the cinematic reboot universe).
This tvshow is presented as a series in which the main space characters are on a mission whose goal is to explore new worlds around the galaxy.
Remember... "Star Trek: Strange New Worlds" arrives on Paramount Plus on May 5.

Let me know your opinion in the comments. Don't forget I'm also on Facebook and Twitter.

¡See you next edition!

¡¡¡THANK YOU FOR VISITING!!!