"MONSTERLAND" spreads terror on Syfy Latinamerica.-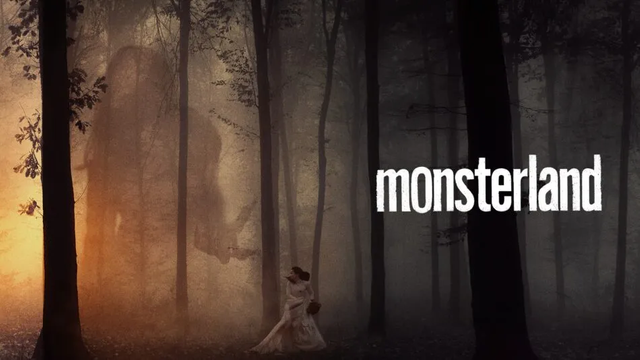 Courtesy by SyFy Latinamerica
From the creator of the successful series "Succesion" and with music by the prestigious Argentinean producer Gustavo Santaolalla, comes to Latin America the horror mini-series in which the real monsters live inside the minds of people, their relationships and life decisions. Stories of people broken inside who will be driven to desperate acts in an attempt to repair their adverse realities.
Beginning August 7 at 8pm MEX/COL/PR and 10pm ARG/CHI, SYFY Latin America premieres the mini-series "Monsterland," a chilling eight-episode anthology created by Mary Laws ("The Neon Demon," "Succession") and based on Nathan Ballingrud's award-winning collection of horror short stories, "North-American Lake Monsters". It also features a remarkable musical score by Argentine producer and composer Gustavo Santaolalla (creator of memorable soundtracks such as "Brokeback Mountain", "Babel", "On The Road") who, through chilling chords, creates a creepy atmosphere that accompanies the stories that are part of this fiction.
For lovers of horror, science fiction and gore, each episode of "Monsterland" is based on an original and independent story that addresses different mental issues such as loss, regret, guilt and loneliness, and what they have in common is the question of who are the real monsters that plague humanity, only to give the disturbing answer that... they live within oneself.
This mini-series features a cast that in my opinion is spectacular. From Kaitlyn Dever ("Unbelievable"), Taylor Schilling ("Orange is the New Black"), Adria Arjona ("Morbius"), Kelly Marie Tran ("Star Wars"), Charlie Tahan ("Ozark"), Hamish Linklater ("The New Adventures of Old Christine"), Bill Camp ("The Leftovers") and Mike Colter ("Luke Cage"), this cast will bring to life real or imaginary monsters, who often play loved ones, fathers, mothers and/or siblings, in stories taken to the extreme.
In "Monsterland" reality is sometimes more terrifying than fantasy and the line that separates monsters from humans is blurred to reveal that many times the worst of the beasts can be our own conscience.
Personally I say that "Monsterland" defies the laws of storytelling with rounded characters and stories that don't need heroes or heroines to grab you from the start and awaken the desire to see more.
I remind you not to miss the premiere of "Monsterland" this August 7th.

Don't forget find me on social networks Facebook and Twitter and Telegram.

¡Read us up next!