HBO Max renews the second season of "And So On...".-
Greetings everybody, thanks by step in the vlog!!
I tell you...
HBO has announced the second season renewal of ... "And So On..." HBO Max's sequel to "Sex and the City"; the series starring Sarah Jessica Parker about designer shoes and the women who wear them. In the first season, viewers caught up with the adventures of newly widowed Carrie Bradshaw, dating columnist turned broadcaster, as she navigates the world of being single in New York City in her 50s.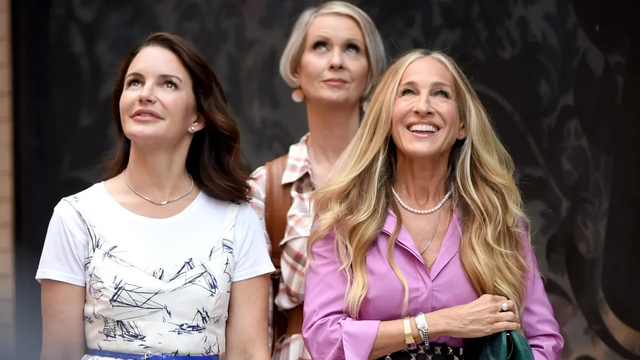 Courtesy by HBOmax
Cynthia Nixon and Kristin Davis reprised their roles as Bradshaw's friends Miranda and Charlotte, respectively, although Kim Cattrall declined to reprise her role as Samantha, due to the bad relationship between the leads. Despite Cattrall's refusal, her character has not been eliminated from the series, and the possibility of her return for the second season remains speculation. For his part, actor Chris Noth's character, "Mr. Big," was killed off in the premiere episode, and more flashbacks were cut following allegations of sexual assault.
The renewal comes as no surprise considering the series was an instant hit for #HBOMax, as the premiere episode became the number one streaming title when it premiered. This was all despite poor reviews, as Rotten Tomatoes awarded an average 49% "freshness" rating among critics and 30% "freshness" rating among audience members who review on the site.
Regardless of the press reaction, series creator and executive producer Michael Patrick King is excited about the three-quarter return of 'Sex and the City,' saying in the HBO press release:
"I am thrilled and excited to tell more stories about these vibrant and bold characters, played by these powerful and amazing actors. The fact is, we're all thrilled. And just like that...our sex life is back."

Let me know your opinion in the comments. Don't forget I'm also on Facebook and Twitter.

¡See you next edition!

¡¡¡THANK YOU FOR VISITING!!!