Fettuccine Bolognese • Qurator's Tasty Tuesday #118
Hello Steemitverse and Foodies around the world!
It is the 26th day of lockdown here in the Philippines, and for our breakfast we have a simple Fettuccine Bolognese. It's just a quick meal preparation coz I already made the Bolognese sauce which I cooked couple of days ago and preserved in the fridge. Easy reheat in the microwave and cooked some fettuccine pasta. Sprinkled with Parmesan cheese and dried parsley. Voila!
Presenting... Fettuccine Bolognese! Tasty! 😋😋😋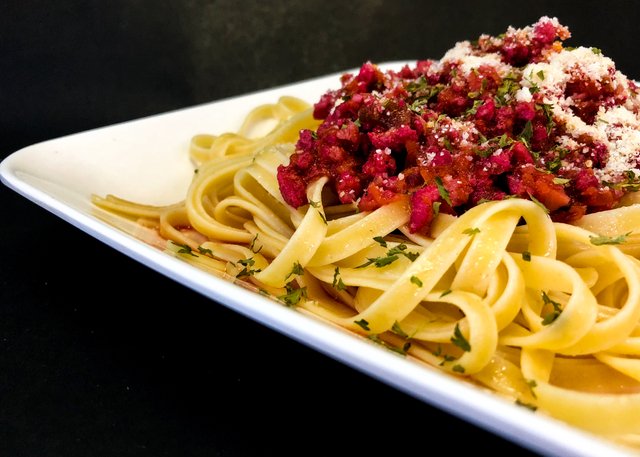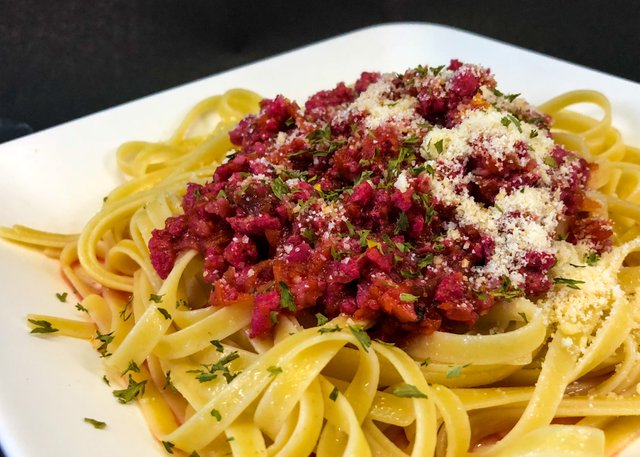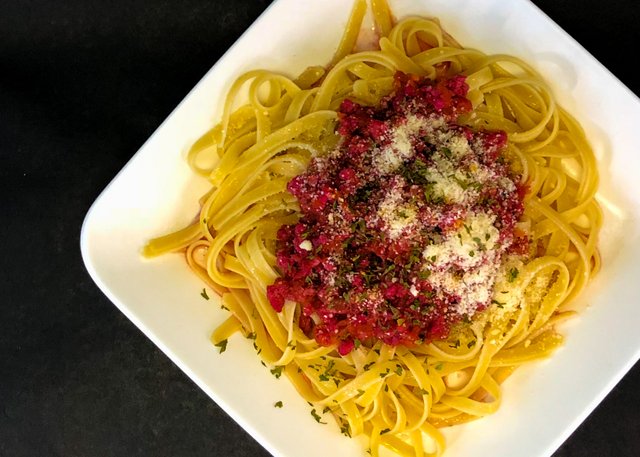 Be safe and have a good day.
xoxo,
@travelsbyblue
---
📸 I OWN ALL PHOTO/S AND CONTENT POSTED ABOVE 📝