I love trying new stuff! New food, new drinks, and new snacks. The list goes on and on, basically, if I have not tried it then I want to. The weirder the better! This was pretty new and I was pretty keen on trying it. The idea of it is just weird though. Cola and coffee, urgh! How does it taste though?
---
So how does it taste?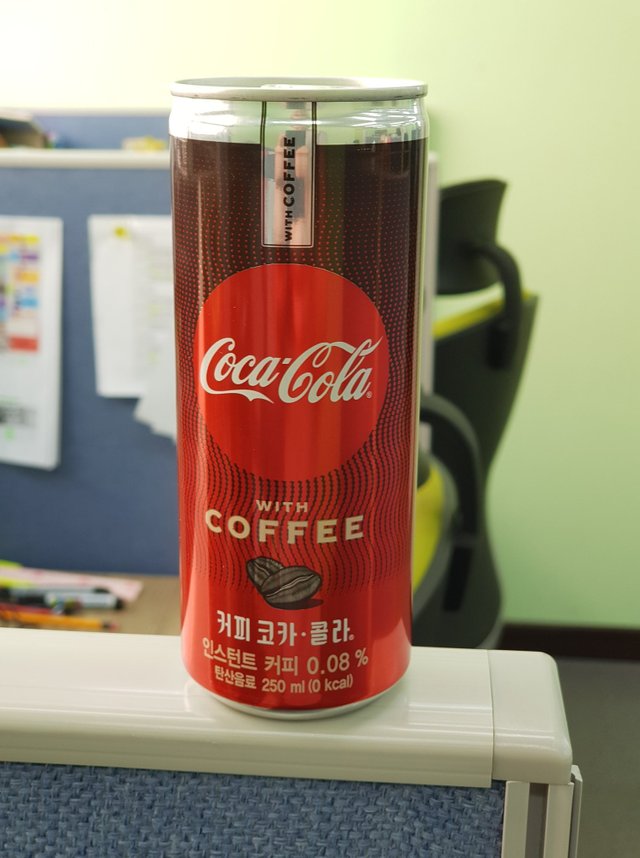 Tastes pretty much normal cola but the aftertaste was a bit weird, hints of coffee. Will I buy it again and then perhaps let it replace my normal coffee? NOPE! Also, have no idea how they say it is 0 Calories. Makes no sense...
---
Photo taken by me using the Samsung Galaxy Note 8
---
---
Did you hear about the Qurator witness? Qurator is my main project here on Steemit and it has grown to over 1600 members. We are proud to announce the witness is now live! If you like what I do here on Steemit consider voting for Qurator as a witness. =)

Via steemit.com.

Thank you for reading! Steem on Steemians!