Qurator's Tasty Tuesday #105 - My Daily Meal.
I remember when I first started to write post in Steemit, I didn't know how to start, luckily there were many contest going around in the platform and photography contests were one of the many that was very popular. Hence that was my favourite subject to write my posts.
After that I shifted my focus to write about motivations and lately all about Human Design. But @joelai has introduced to me some of @qurator's on going and interesting contests, that's why today I decided to make an entry for Qurator's Tasty Tuesday #105!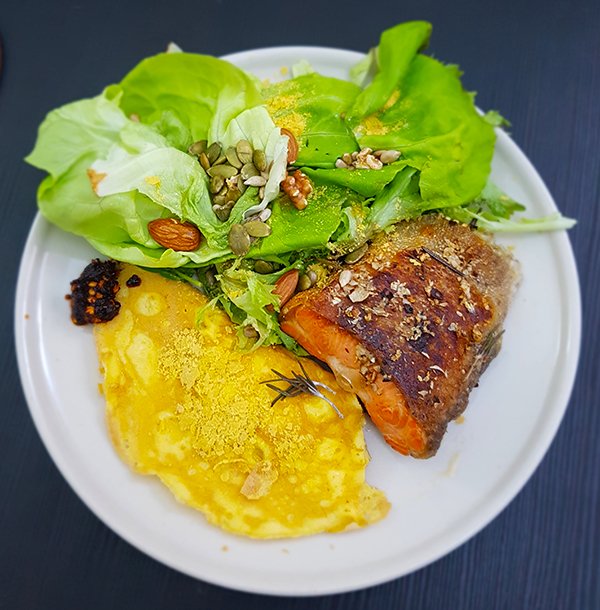 This was one of my lunch meal. After I started my WildFit program, most of the days I try to make my own meals at home according to my food consumption. What I need most are fresh vegetables and protein, with additional seeds and no sugar! All these are hard to achieve if I dine in a dinner or restaurant.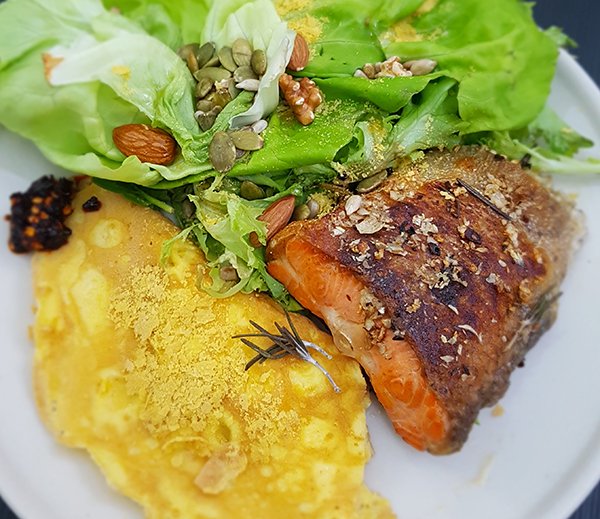 I pan fried my Trout Fish with just olive oil, salt and pepper, and some Rosemary for some flavour. Then fried an egg, add in my fresh green salads in which I love Baby Romaine very much! Topped them with some Almonds, Walnuts, Pumpkin Seeds and Sunflower Seeds. I also like to sprinkle some Nutritional Yeast substituting the usual Parmesan cheese.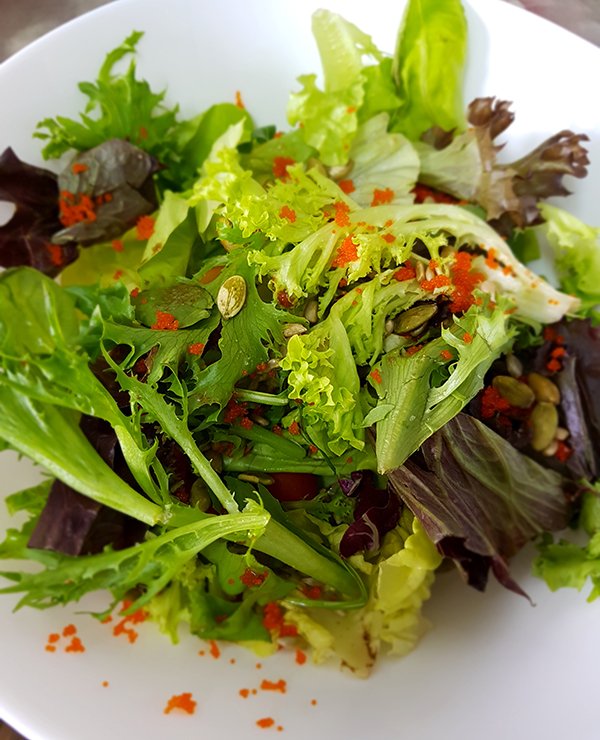 Here's an extra bowl of fresh salad in case the greens were not enough for me, topped with some roes which I bought from fresh markets, they are just amazingly tasty!
That's my meal most of the time, sometimes the protein will be Lamb, yum yum! I hope you like my food photography!

Follow me here:
www.Instagram.com/yourpersonalmotivator
https://www.facebook.com/humandesignmalaysia/

Thank you for reading, I hope this can shed some lights on your journey!
Blessing to you all.
Comment and share your thoughts with me if you like.
#differentkindofmotivation