Každoročně se s kamarády potkáváme při zimním uzení. Ano, uzené maso i sýr si můžete koupit jednoduše v supermarketu, ale samozřejmě jde o víc. Je to taková tradice, společenská údálost, zkrátka víc než jen uzení. A tak nějak k tomu patří i pivo a domácí pálenka.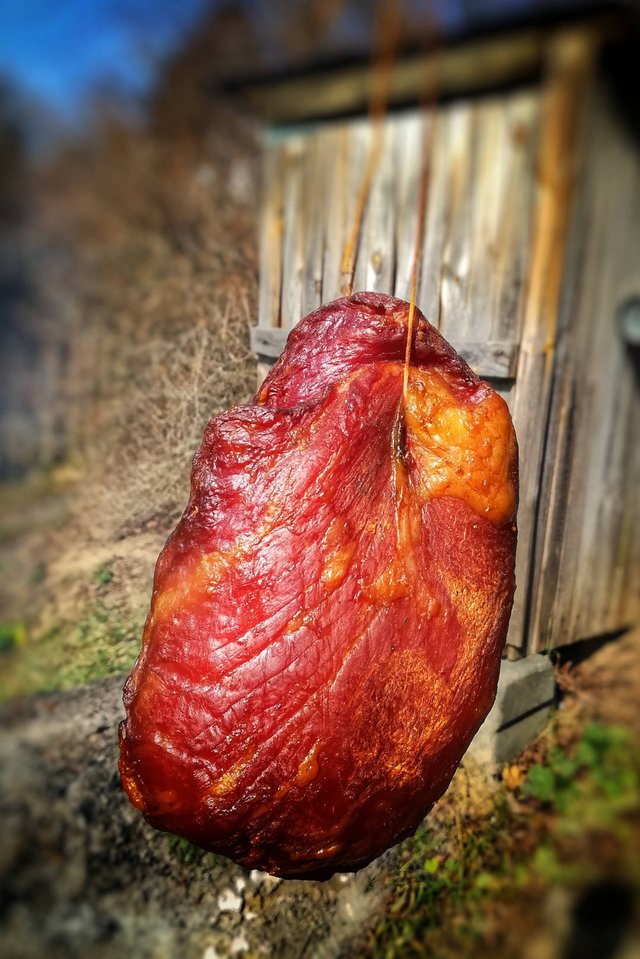 Vyuzený vepřový ořech/Smoked pork leg
K uzení jsem použil vepřovou kýtu a laskominu oblíbenou u Zdendy Pohlreicha a tedy Eidam "třicítku". Sýr vyšel dokonale, maso sice vypadá krásně, bylo v něm o fous více soli, než bych si přál. Je to holt o vychytávání a zkušenostech, žádný učený z nebe nespadl. Ale i tak jsem s výsledkem nadmíru spokojen.
Pěkné výsledky z uzení má také @womic. Vlastně jsem četl o jeho uzení pár dní před tím mým, jeho maso vypadalo skvěle.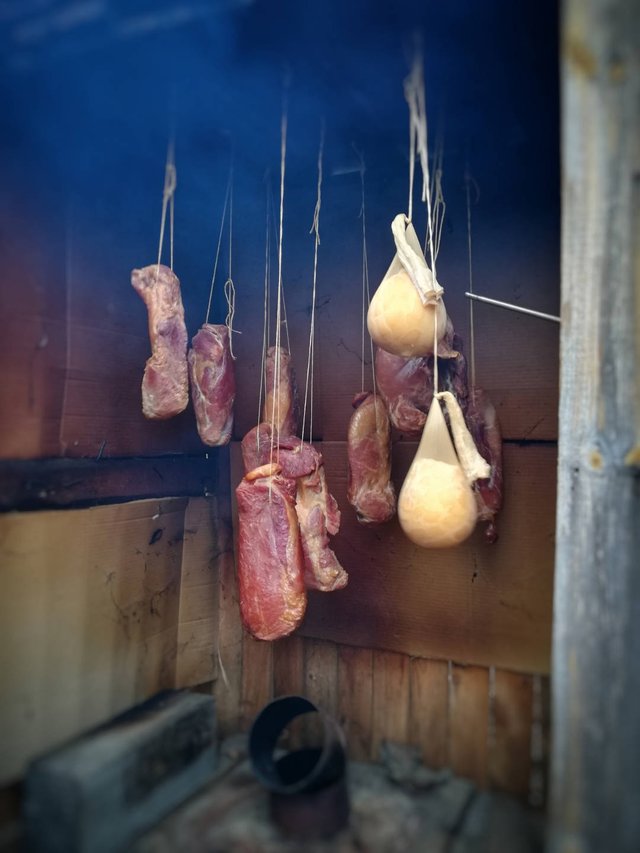 Připraveno/Ready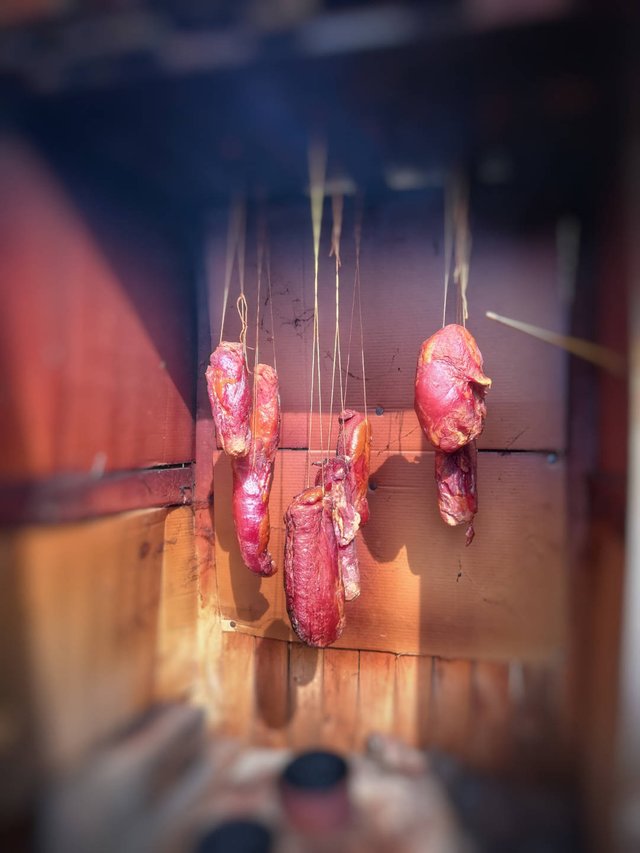 Vyuzeno/Done
This post is used in Tasty Tuesday #65 competition hosted by @qurator. The photos were taken when smoking pork leg with my friends. This event is held every year during the winter time, it has become a nice tradition!