Qurator's Photo Friday - Photography Competition #47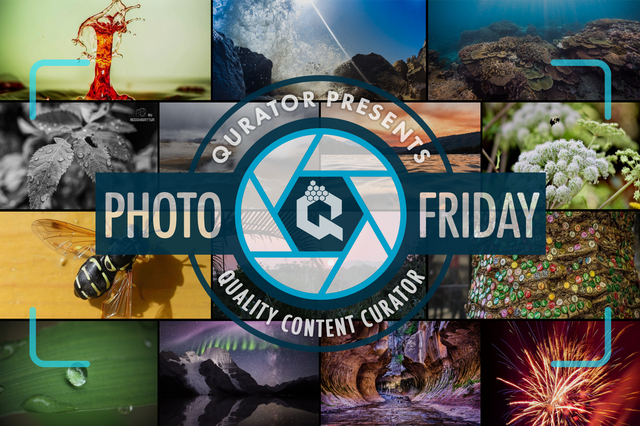 Cover graphics by - @ykdesign
Members previously featured and included in the Cover Collage
@scottshots @redheadpei @nolasco @marjanko @altdelay @bluebottlefilms @boddhisattva @eto-ka @eyeofthemind @intrepidphotos @jarvie @joanstewart @kieranstone @marekwojciakcom

Welcome to the 47th Edition of Photo Friday - Hosted by @qurator!
Below you will find some unbelievable images captured by your fellow Qurites from all over the world! See what adventures they have shared with all of us! Don't forget to vote for your favorite and if you'd like to nominate your own image for next week's competition, make sure to comment #nominate below.
Each Friday we will select 5 Qurites and feature their photography in our Daily Qurator post. Each Qurite featured in this post needs to comment with their photo featured in this post. The user with the most upvotes on their comment (not money value) will win a Tier 5 membership for 30 days! Only upvotes from Qurator members will count. The votes will be counted when this post reaches payout.
---
Want to take part in Photo Friday? NOMINATE! After you upvoted your favorite photo!
DO
Want to take part in the next Photo Friday? Sure you can! Simply comment in the comment section with #nominate.
We will then consider your account and look over your feed for any Photography related posts for the upcoming Photo Friday
DO NOT:
Post links and/or pictures of your most recent posts. We will not choose them. Why? Well, we want the nominees to also benefit from being in the Photo Friday Edition. If you give us a link now and we use it for the next issue of Photo Friday your post has most likely reached payout. That means no extra upvotes... We will select the most recent posts from your feed.
So instead, just include#nominatein your comment of this post (don't forget to vote for your favorite photo first).
We will take it from there and consider your feed for the next Photo Friday.
We hope this can spark some more interest in the photography community within Qurator. Hopefully to get more users to visit photography related blogs and appreciate your photography. Hopefully there will also be some nice rewards on your comment in this post.

We have made it easy for all participants by providing the links to their photos that they can just copy and paste into the comment section of this post to officially enter the competition!
PLEASE NOTE, ONLY THOSE FEATURED IN THIS POST MUST PASTE THE LINKS BELOW IN THE COMMENT SECTION. POSTING THE LINK IF IT IS NOT YOURS COULD RESULT IN A FLAG.
@dreamzchm
https://steemitimages.com/0x0/http://steepshot.org/api/v1/image/5bc352ee-ce0f-43e3-80aa-c5af8e97a855.jpeg
@name
https://steemitimages.com/0x0/https://cdn.steemitimages.com/DQmSH3fKE8CQvBCpAH9Q5bcWsZV22ABBbZqAAzzDve55nnM/DSC_9397x.JPG
@lightcaptured
https://steemitimages.com/0x0/http://steepshot.org/api/v1/image/268b32b7-3dd4-4a06-944f-db7b080b54ee.jpeg
@txatxy
https://steemitimages.com/0x0/https://cdn.steemitimages.com/DQmcuSovaMZ1Pr1bywYYYDXmUyei8XESj4BQ2uRGrdW5y1R/IMG_4985.jpg
@axeman
https://steemitimages.com/0x0/https://ipfs.busy.org/ipfs/QmczTEyh2SYpA8756fd351JgxRDmiBF31s98u1skbkBkn9

Let the competition and upvotes begin! Best of luck to all the Qurites participating!
Spamming messages and asking for upvotes on your comment is frowned upon and could lead to being disqualified. Stick to friends and people you know within the Qurator Community!
---
Your Quality Curator ~( @goldendawne )~ Presents:
---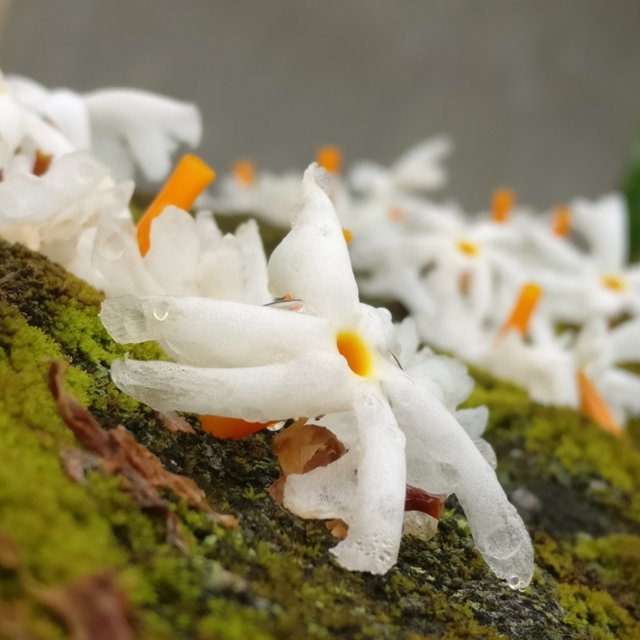 Nature Is Awesome
What could this possibly be? A flower that grows off of moss?
Hopefully
@dreamzchm
will stop over and share where this was; and what it is.
---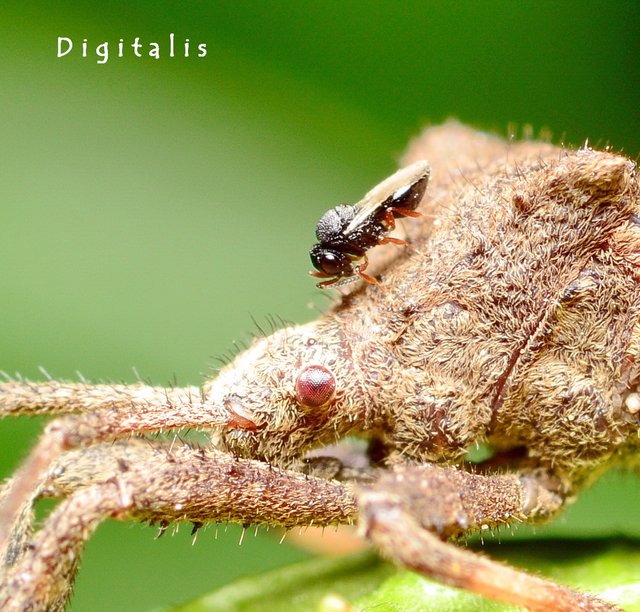 Digitalis- Insects Macro 01026
All kinds of creepy and flying insects are filling the page of this post! Check out the others too!
---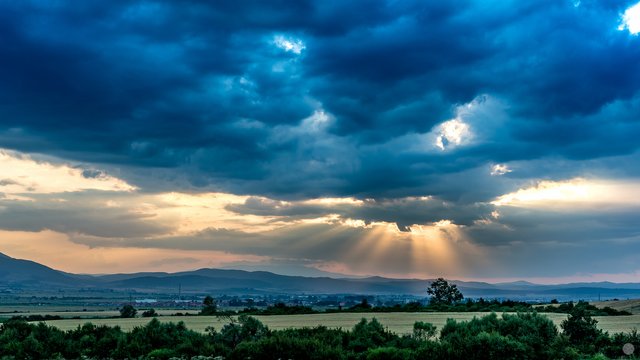 Divine Light
Traveling in Bulgaria. Lots of picturesque places and I can, I try to travel close to the beautiful parts of the days, the blue hour or the golden hour and it pays back sometimes
Talk about seeing a sign from above. Or maybe... it's the heavens are opening. Either way this image that @lightcaptured is sharing is so beautiful!
---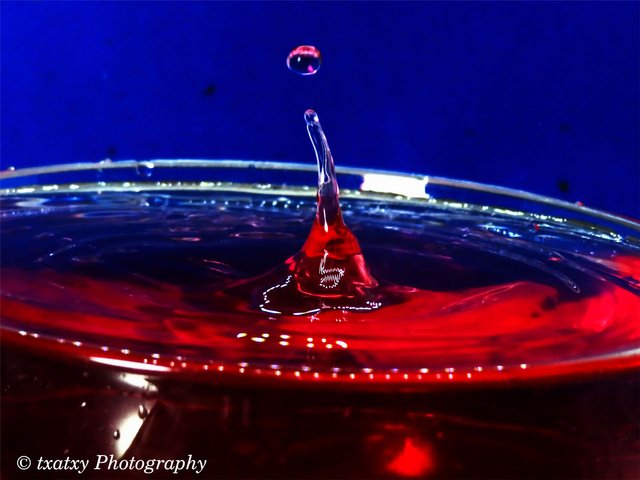 Drops Of Color
I'm still learning to capture water drops. It looks so easy and beautiful.
I also want to get them to the first good and I know that is impossible.
This is my second attempt.
All afternoon of Monday testing
The droplet of water.. the colors of the water. @txatxy has really captured my attention with this image. Isn't is gorgeous?
---
The Flying Phoenix
Very calm and contrasting colorful sunset at the Baltic Sea coast, nearby Klaipeda, Lithuania. In fact quite a very rare occasion when Baltic Sea looks just like a lake in calm weather. Normally at least some waves exist all the time.
Combined with pretty interesting cloud formations and perfect reflection from the water surface, overall got pretty stunning photo.
Anybody do see the Phoenix in the skies?
Do you see the phoenix in this image? Look closely...
And while you're looking, check out all those beautiful hues from the sun against the clouds. Just glorious!
---
Good luck to all the entries! May the best photo win!
---
---
Congratulations to the winner of the 46th Photo Friday: @deltasteem
Prize: Tier 5 upvotes for 30 days!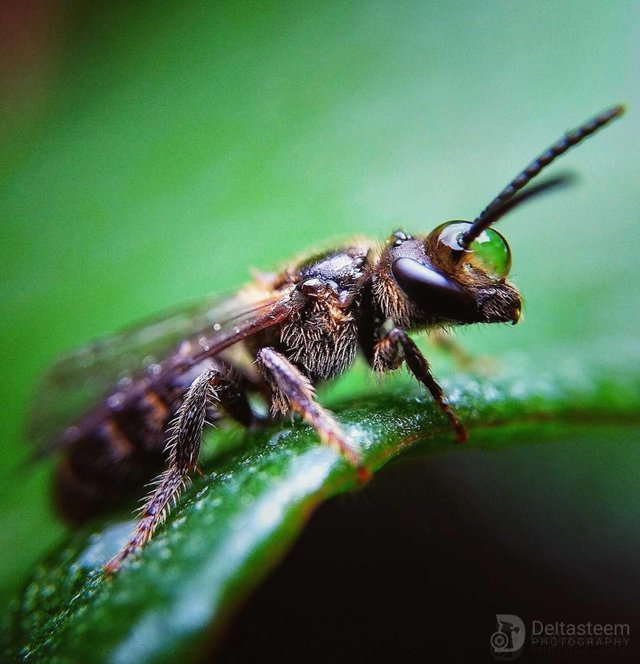 ---
Like the Photo Friday series?
Go check out Tasty Tuesday where we take 5 great food related pictures and host the same kind of competition. Go cast your votes and nominate your friends! Steem on!
---
---
For more information on how to join Qurator click HERE
---
---
Your Quality Content Curator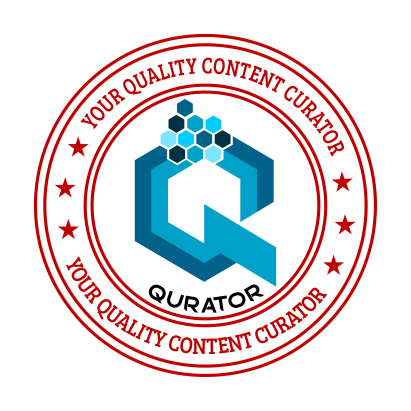 The Qurator project is brought to you by:
@scrooger | @boontjie | @goldendawne | @ewkaw | @ackhoo | @brumest | @stresskiller | @blacklux
Like what we do? Consider voting for us as a steemit witness.
---