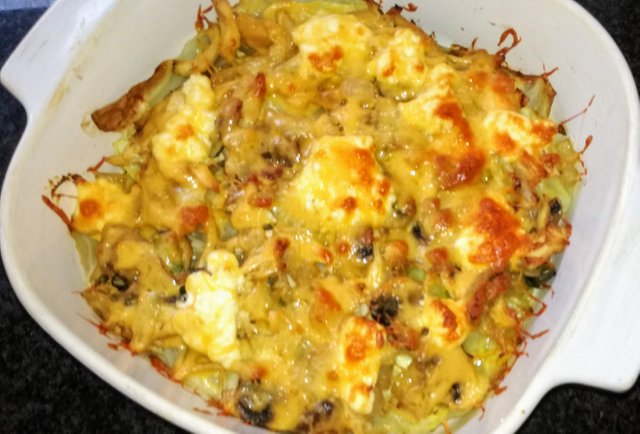 I'm really looking forward to seeing all my fellow foodies here on Tasty Tuesday #64, hosted by our very own @qurator!
Now I hear some say I'm not a member of @qurator - the good news is that it does not matter, this is open to all Steemians, please read the rules in their post.
So, I've been raving about how well hubby's doing on the Keto diet which briefly is a high fat low carb diet.
The results so far:
As a Type 1 diabetic his glucose levels have evened out tremendously
Using much less insulin
Lost 7,5 kg in just under a month
Overall feeling a whole lot better with no bloating after meals
I must admit, I've been having fun in my happy space The Kitchen thinking up Keto meals.
What to do with Sunday leftovers - Lemon & Garden Herb Roast Chicken?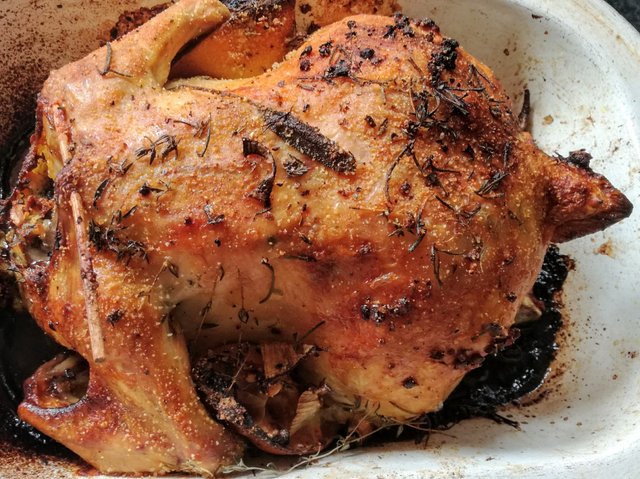 No more Chicken Mayo Sandwiches for us! Even though I'm not doing Keto, I have cut down on carbs quite a bit, but my sweet tooth refuses not to have the odd choccie or crunchy cookie :)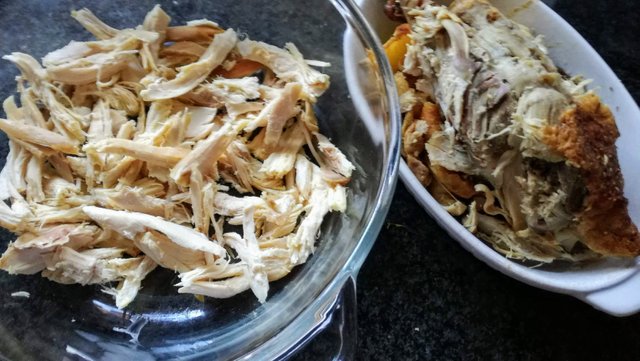 I had a lovely fresh Cabbage and used this as my base instead of stodgy Lasagne sheets - very simply separate the cabbage leaves, blanch in boiling water, drain and cut into squares and use as your Lasagne sheets.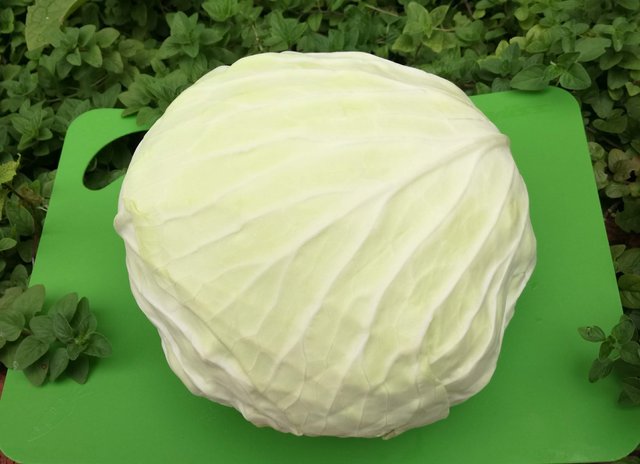 INGREDIENTS
Cabbage leaves blanched and cut into squares
Chicken flaked
Half Onion sliced
Mushrooms sliced
Spring Onion diced
Parsley chopped
Full fat Cream Cheese
Cheddar Cheese grated
Sautee Onions, Mushrooms & Spring Onions in butter and olive oil mix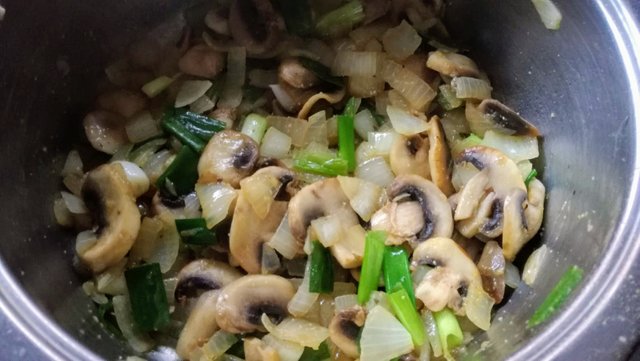 Add flaked Chicken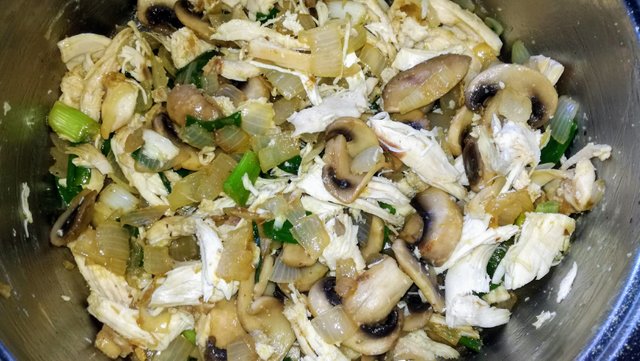 Layer Cabbage leaves, Chicken mixture, Cream Cheese & Cheddar Cheese, repeat if required.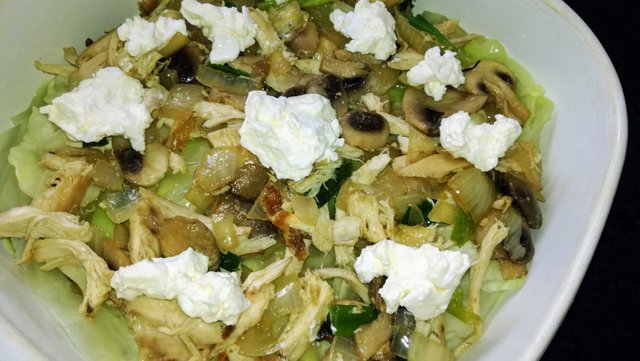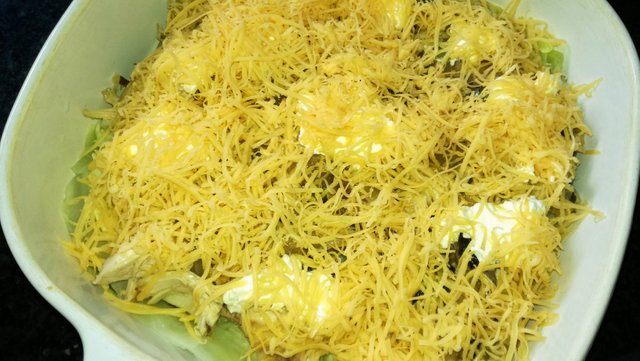 Pop under grill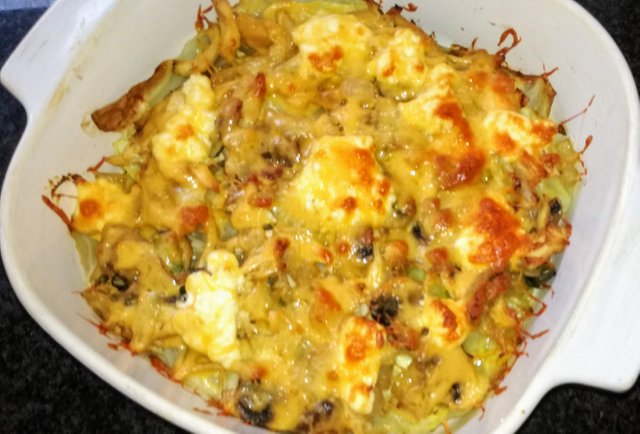 Serve with Gem squash and Avocado - excellent standby for those on Keto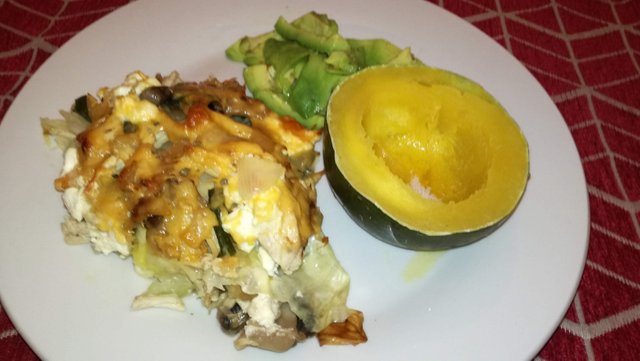 Bon Appetit!
A last quick look at the making of this Keto friendly Chicken Lasagne, enjoy!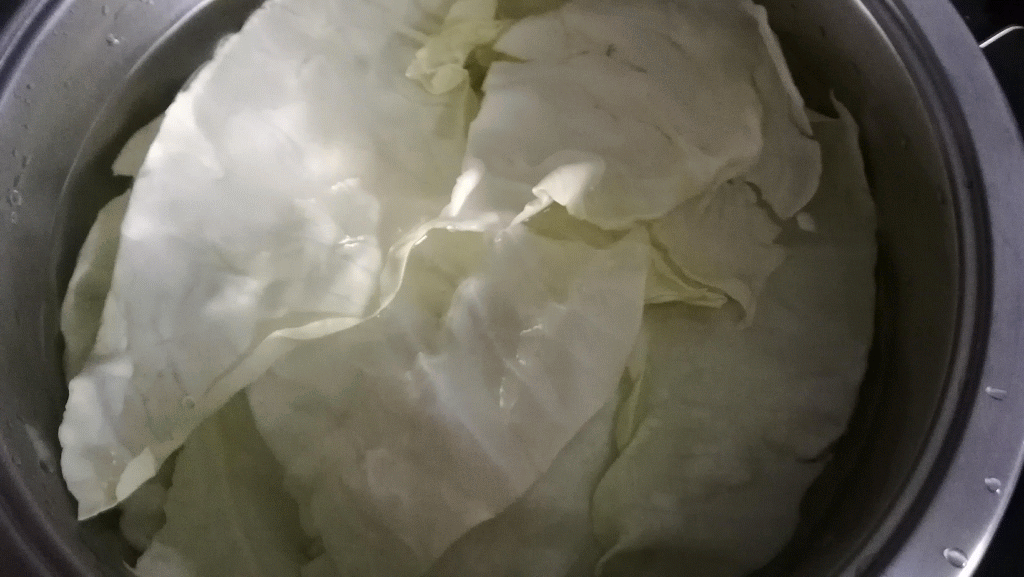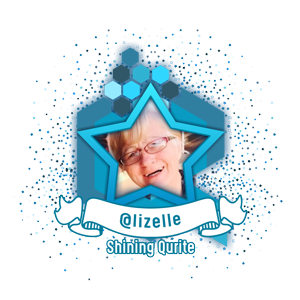 Original Content by @lizelle
Thank you for stopping by
Comments, upvotes & resteems all much appreciated :)
Copyright @lizelle - All Rights Reserved


Team South Africa banner designed by
@bearone