What's up everyone!
I would like to present a sinfully delicious CRISPY PATA, a very popular Filipino dish found everywhere around the country during special occassion or even a simple family meal.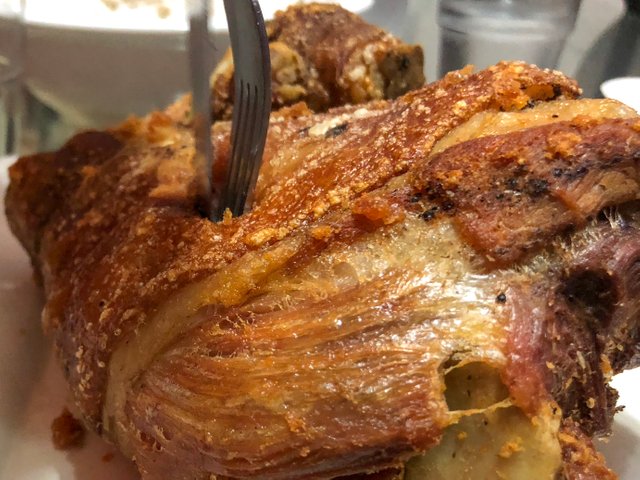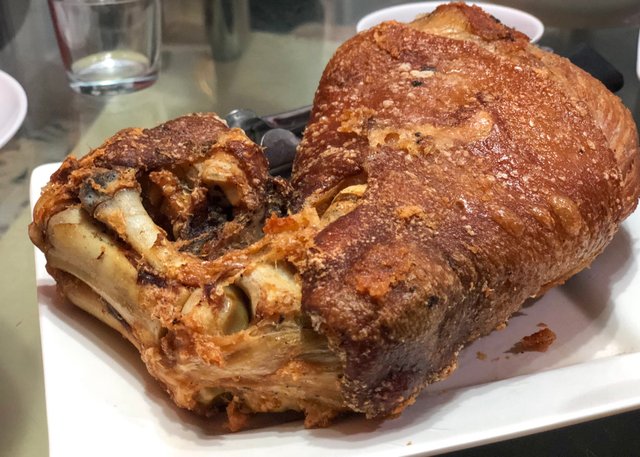 Crispy Pata is a deep fried pork leg.
I cooked this dish because a friend visited me and this is one of her favorite #food.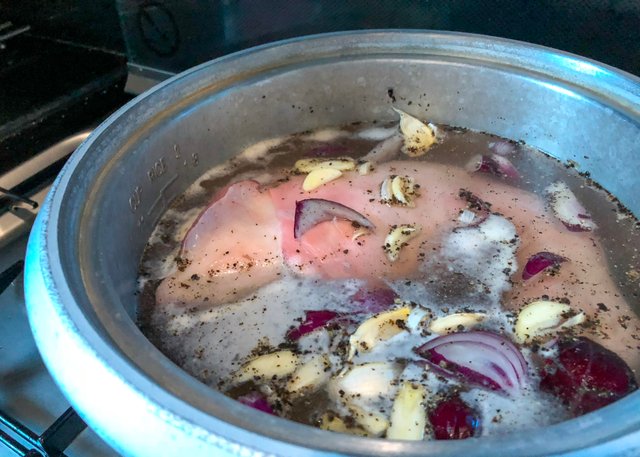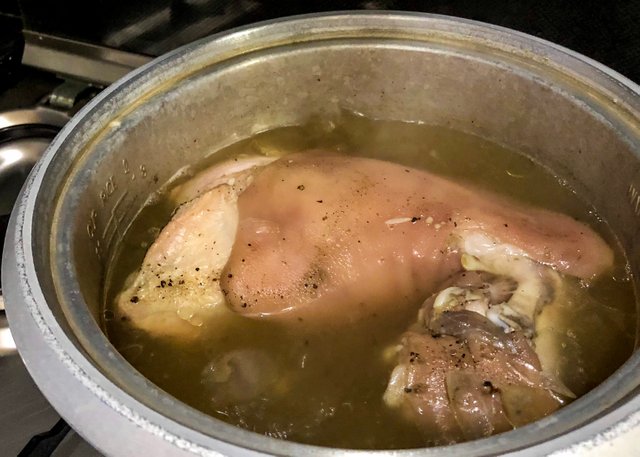 It's better to choose the front leg because it is meatier than the back.
The first step is to boil the leg with large sliced red onion, 8 gloves crushed garlic, about 1 tablespoon of salt or more and 1 teaspoon ground black pepper until tender.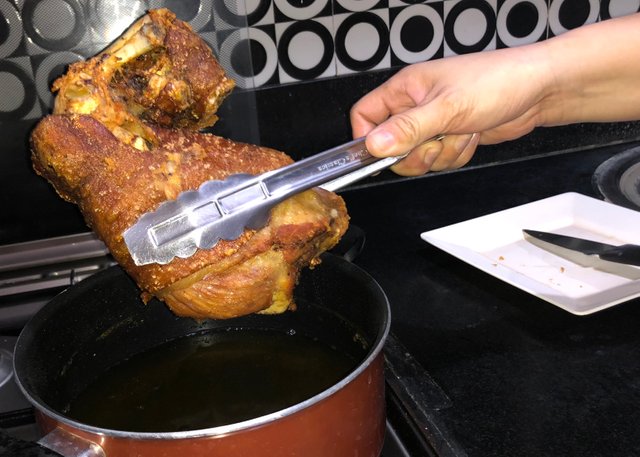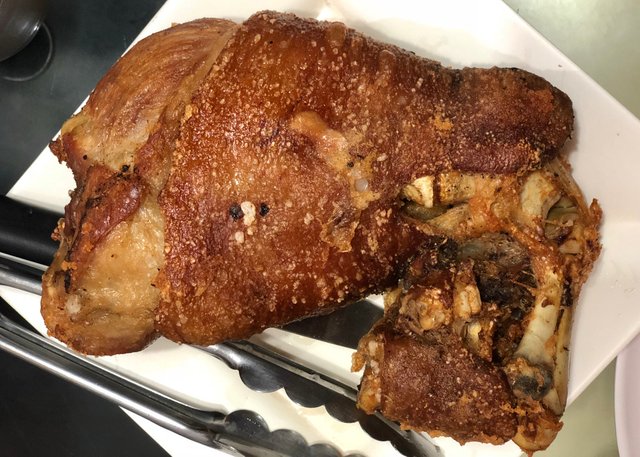 Then, remove from the caserole and let it cool and put in the freezer for about an hour because it will make the skin crispier after frying.
After that, deep fry in any oil of your choice, I used palm oil about 1 liter. The cooking process will take about 30 minutes turning each side to cook evenly.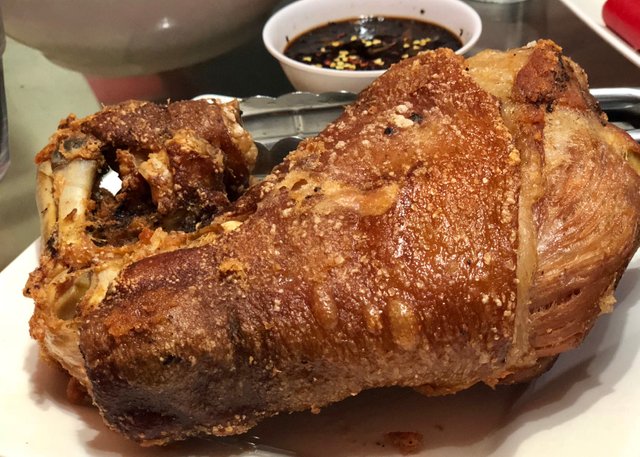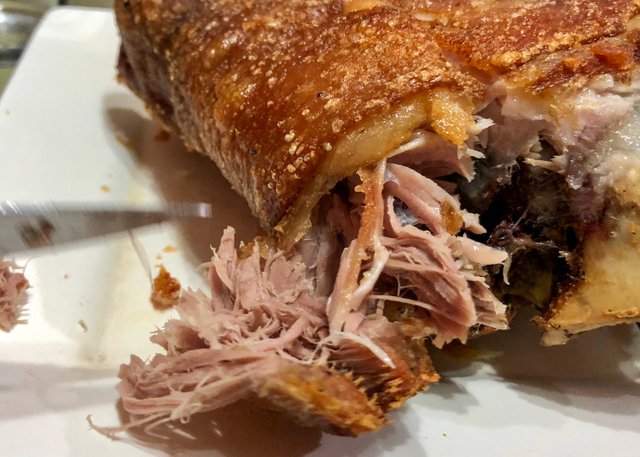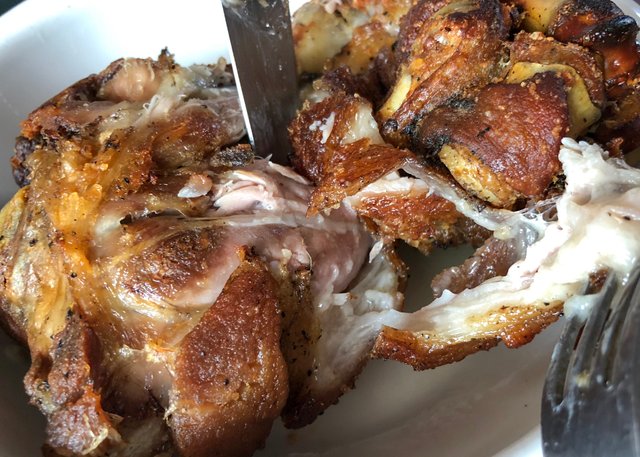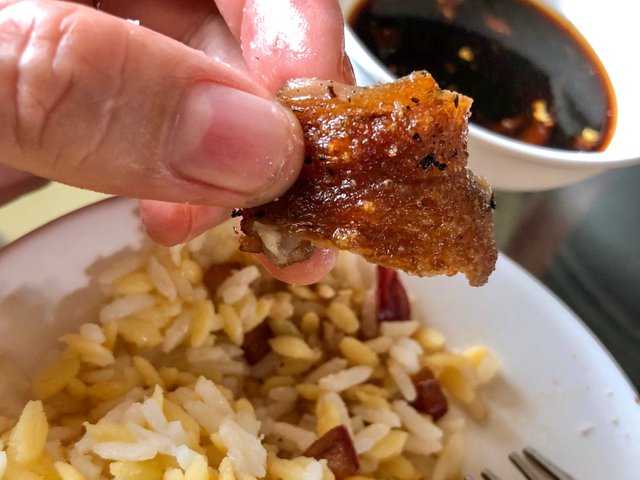 And there you go! You will have this Crispy Pata, so crispy outside and tender juicy inside. It is best serve with vinegar-soy sauce with chop onion and red chili. Perfect meal paired with hot rice during lunch time.
Tasty! 😋😋
Photo taken by my Samsung Note 8
This dish is also my entry for @qurator's Tasty Tuesday.
---
I OWN ALL PHOTO/S AND CONTENT POSTED ABOVE