10 Quotes on Writing by David Baldacci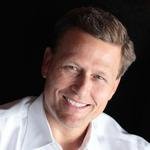 1. "I'm not a words-per-day kind of guy. I always felt that if you have an artificial number, it probably means that you don't want to be writing, anyway. If you say, okay I do 2000 words, but what if the next words would've been fantastic? You're just going to stop and go play golf? You can also produce 2000 words that are crap. So I sit down to write when I'm ready to write, when things crystallize in my head and I know what I want to say."
2. " I work on multiple projects a day, so I might spend three or four hours on my next adult thriller, then a few hours on a screenplay. I might work for a few hours on editing, or on a young adult book. For me, three or four hours on one project, I've probably exhausted my energy for that. But rather than just calling it a day, and going on home, I'll move on to some other project."
3. "I just love to write. It's not a job, it never has been. It's a lifestyle. If I'm not writing or plotting, I'm not a happy camper. It just keeps me going."
4. "I'm very much a writer who lets the story develop. I don't plot everything out, and I have no idea how the book is going to end when I sit down to write it. I wouldn't want to, because then it'd feel like I'm writing to an outline. It would feel like a drudge. And I don't know what my characters are capable of until I spend a hundred pages with them So how can I know what they'd do at the end of the book, if I don't know them well enough to begin with?"
5. "I don't use super-detailed outlines, because I feel like it's easy to write an outline, because in an outline everything works. But when you actually execute it on the page, you look at the outline, look at the page, and think, "Well, it sounded good in the outline, but it's not really working."
6. "Again, it's all about having fun and enjoying what you do. If you enjoy something, you'll do it a lot longer and harder than you would otherwise. I never feel like I have to sit down and write. I want to sit down and write."
7. "I spent 15 years of my life writing short stories, and there's almost no market for them in the United States. I wasn't smart enough to realize that if I'd changed my name to John Updike or J.D. Salinger I would've been more successful. But I didn't figure that out!"
8. "I was a voracious reader as a kid, and that's why I'm a writer today."
9. "Don't write what you know about, write what you'd like to know about. And never chase trends. Don't write about dinosaurs because Crichton did, or codes because Brown did. Write something you're passionate about and want to learn more about. Have fun with it. Don't treat it as a job. Exercise your imagination, treat it like a game."
10. "Approach every book as if it's your first novel. Fear each time that you can't bring the magic again. Fear is a great antidote to complacency. Once a writer thinks he's figured out what he's doing, he's lost the creative edge that made his books great."
David Baldacci
David Baldacci was Born August 5, 1960, Richmond, VA, U.S.A. Baladacci is an American novelist. He has published 35 novels in 45 languages. His books are national and international bestsellers, over 130 million worldwide sales.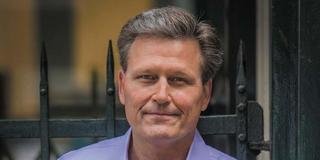 "The only perfect place to write is in your head." ~ David Baldacci
"The human spirit was the strongest medicine on earth. And sometimes all it needed was a little encouragement to pull off a miracle." ~ David Baldacci
Follow. Up-Vote. Resteem.
Image Source: https://www.google.com/search?q=David+baldacci+free+to+use+pictures&tbm=isch&tbo=u&source=univ&sa=X&ved=0ahUKEwjfl_Co8pbaAhVM4oMKHc_6BQoQsAQIKA&biw=1366&bih=662#imgrc=DyIWcJxjQRLFIM:
Image Source: https://njnext.com/maplewood-south-orange-book-fest-to-feature-david-baldacci-tayari-jones-anna-quindlen-claire-messud/