10 Quotes From Mother Teresa
Here are 10 quotes from Mother Teresa to inspire and motivate you.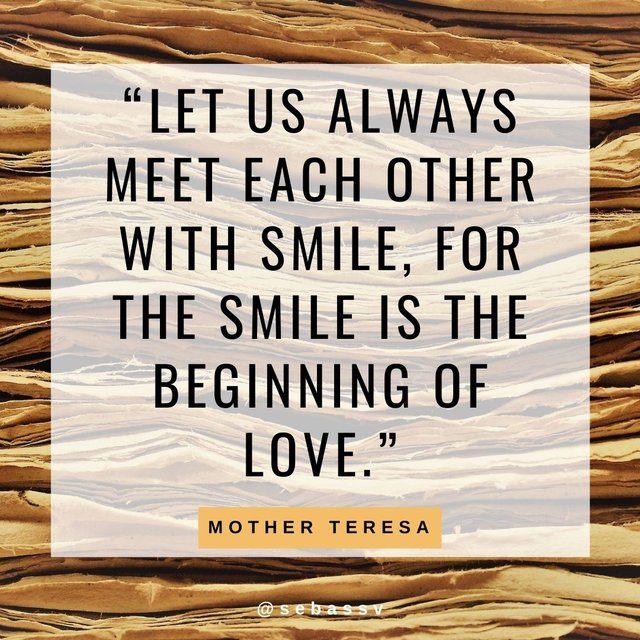 1 . "Let us always meet each other with smile, for the smile is the beginning of love." - Mother Teresa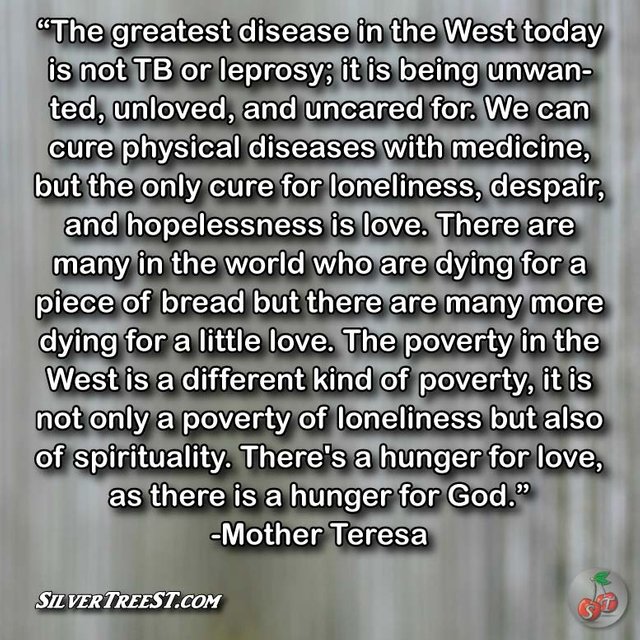 Source
2 . "The greatest disease in the West today is not TB or leprosy; it is being unwanted, unloved, and uncared for. We can cure physical diseases with medicine, but the only cure for loneliness, despair, and hopelessness is love. There are many in the world who are dying for a piece of bread but there are many more dying for a little love. The poverty in the West is a different kind of poverty - it is not only a poverty of loneliness but also of spirituality. There's a hunger for love, as there is a hunger for God." - Mother Teresa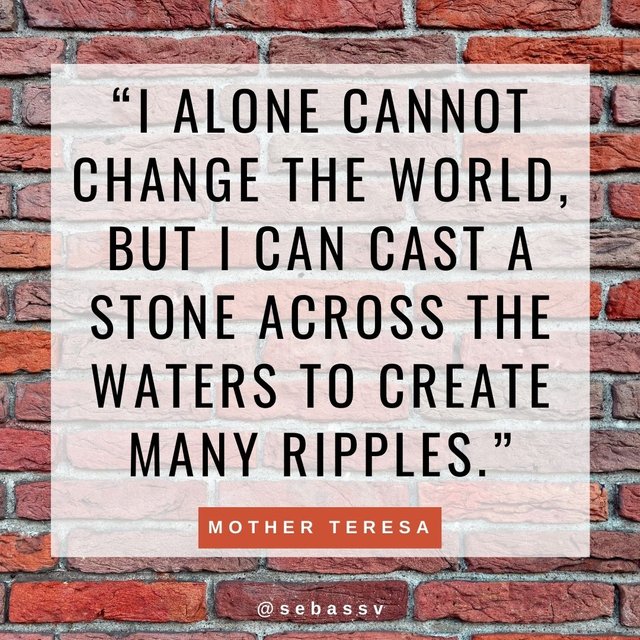 3 . "I alone cannot change the world, but I can cast a stone across the waters to create many ripples." - Mother Teresa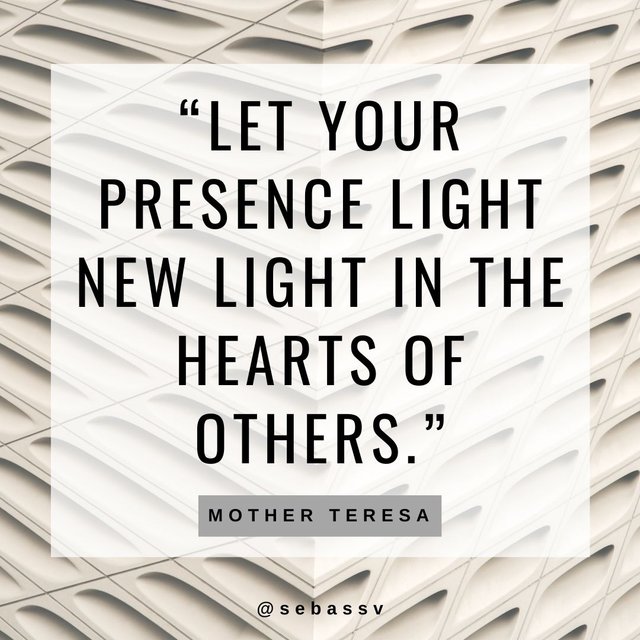 4 . "Let your presence light new light in the hearts of others." - Mother Teresa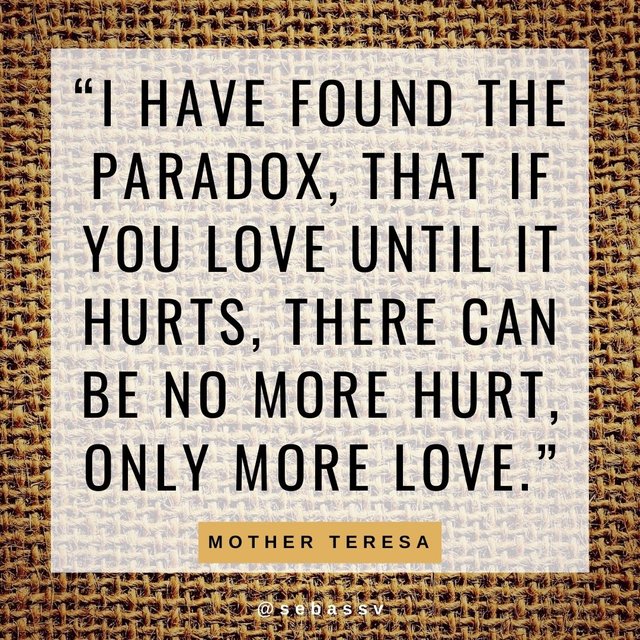 5 . "I have found the paradox, that if you love until it hurts, there can be no more hurt, only more love." - Mother Teresa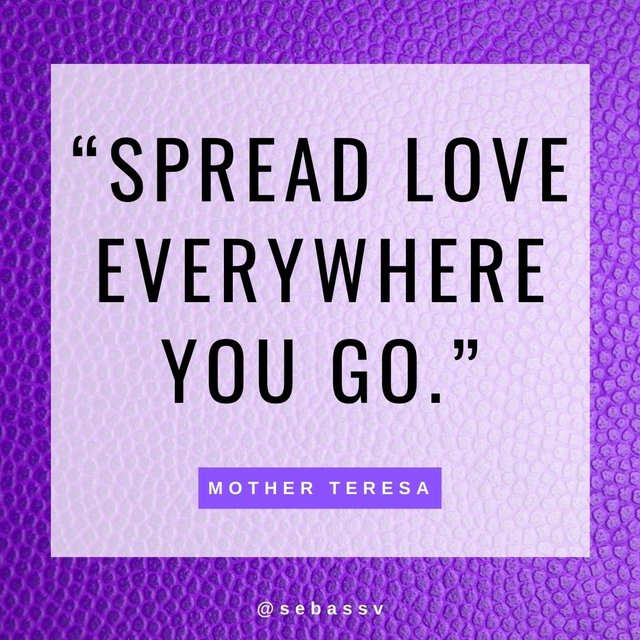 6 . "Spread love everywhere you go." - Mother Teresa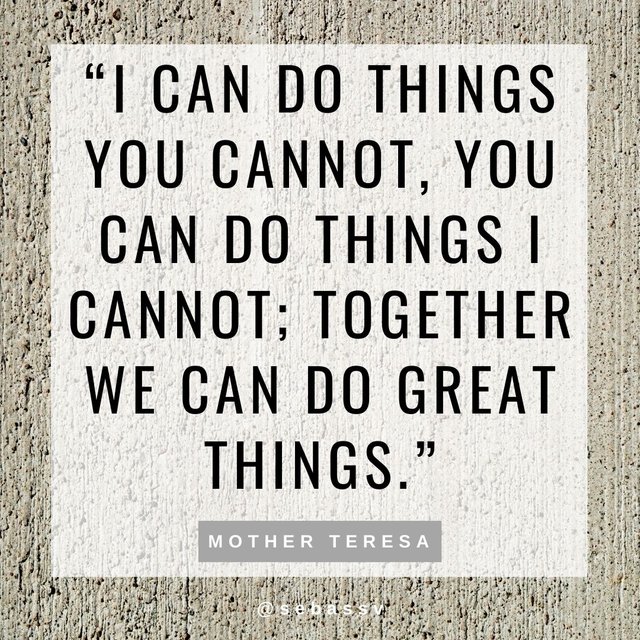 7 . "I can do things you cannot, you can do things I cannot; together we can do great things." - Mother Teresa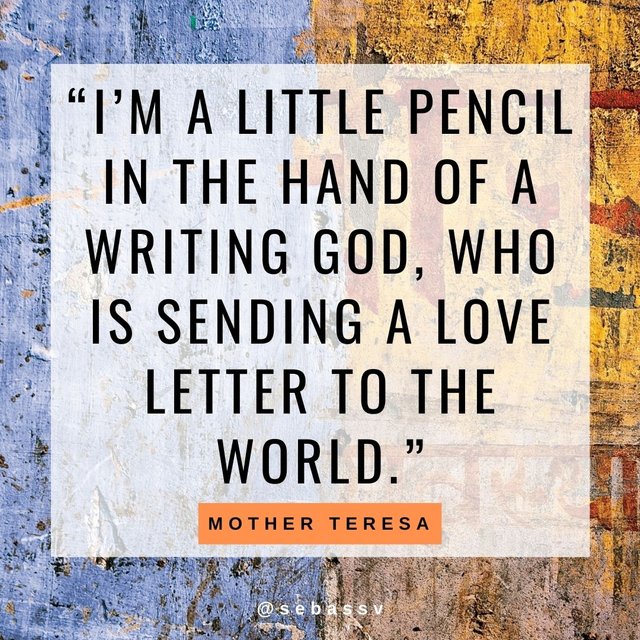 8 . "I'm a little pencil in the hand of a writing God, who is sending a love letter to the world." - Mother Teresa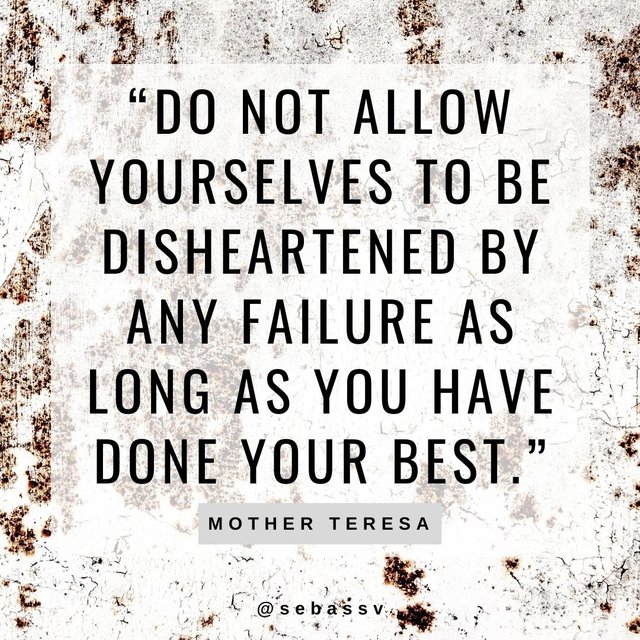 9 . "Do not allow yourselves to be disheartened by any failure as long as you have done your best." - Mother Teresa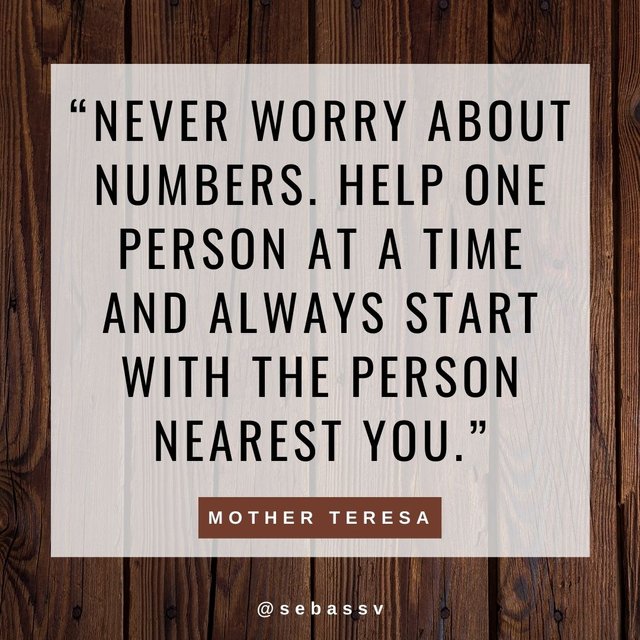 10 . "Never worry about numbers. Help one person at a time and always start with the person nearest you." - Mother Teresa
*Images are from Pixabay.
If you liked this post please upvote it, leave a comment and follow me for more content.
Have a wonderful day.