10 Quotes From Audrey Hepburn
Here are 10 quotes from Audrey Hepburn to inspire and motivate you.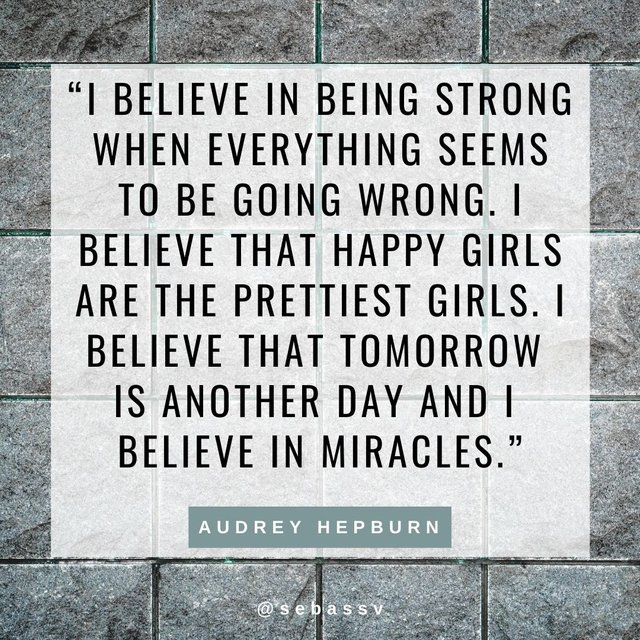 1 . "I believe in being strong when everything seems to be going wrong. I believe that happy girls are the prettiest girls. I believe that tomorrow is another day and I believe in miracles." - Audrey Hepburn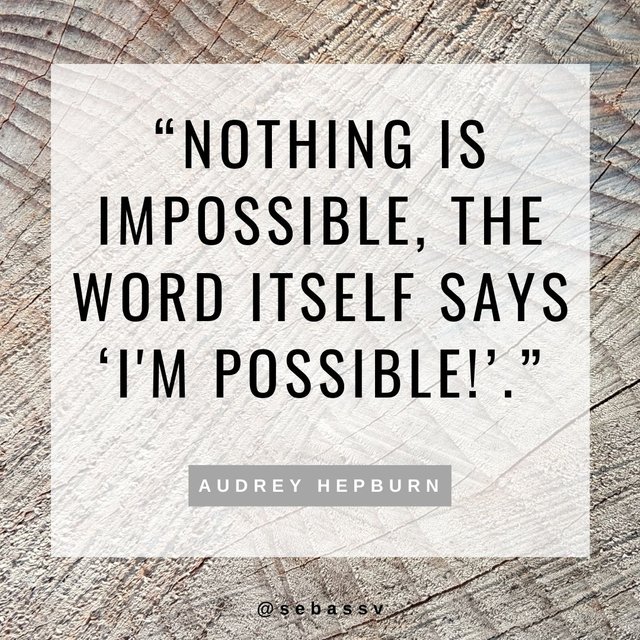 2 . "Nothing is impossible, the word itself says 'I'm possible!' " - Audrey Hepburn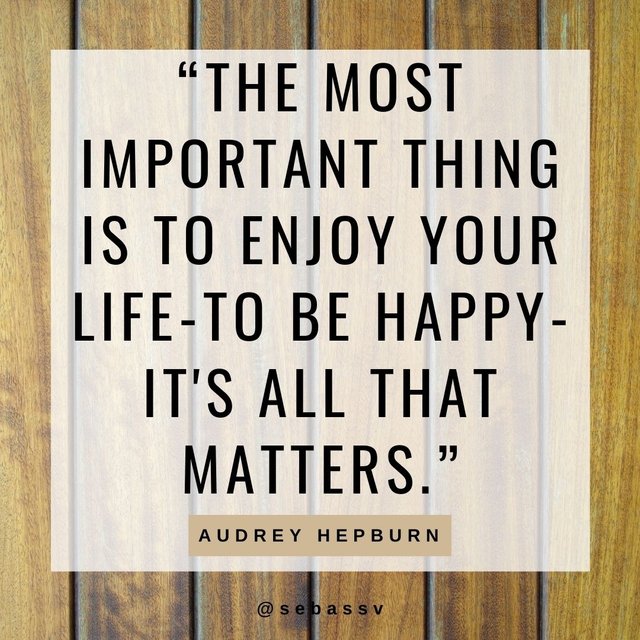 3 . "The most important thing is to enjoy your life - to be happy - it's all that matters." - Audrey Hepburn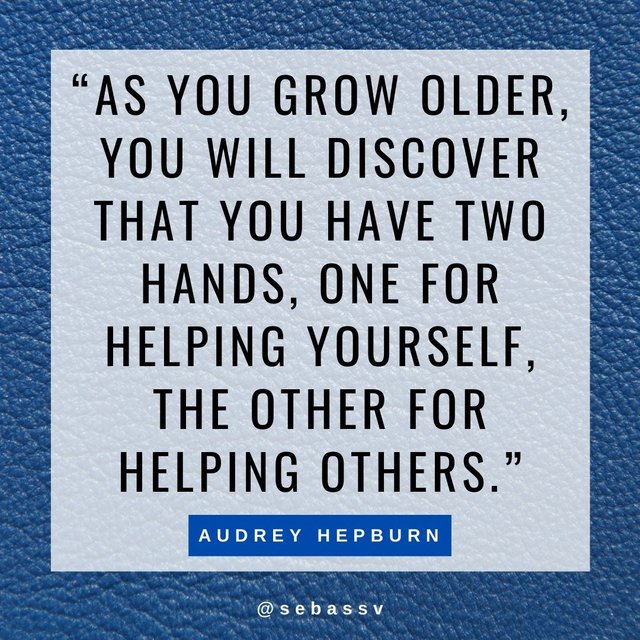 4 . "As you grow older, you will discover that you have two hands, one for helping yourself, the other for helping others." - Audrey Hepburn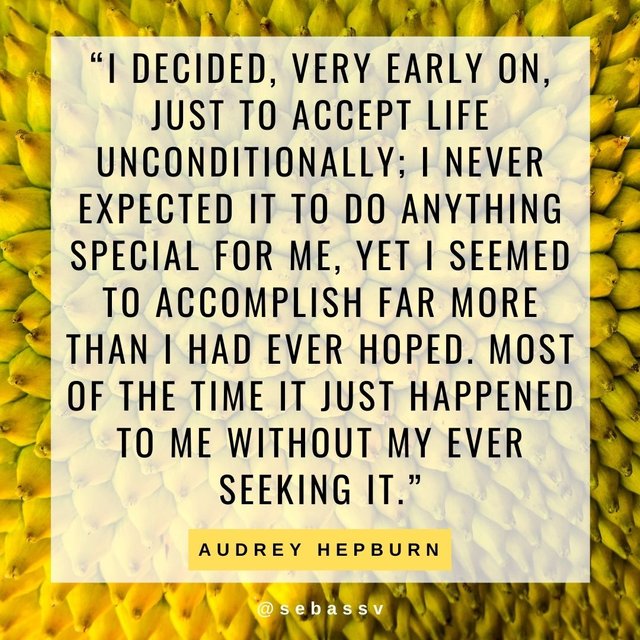 5 . "I decided, very early on, just to accept life unconditionally; I never expected it to do anything special for me, yet I seemed to accomplish far more than I had ever hoped. Most of the time it just happened to me without my ever seeking it." - Audrey Hepburn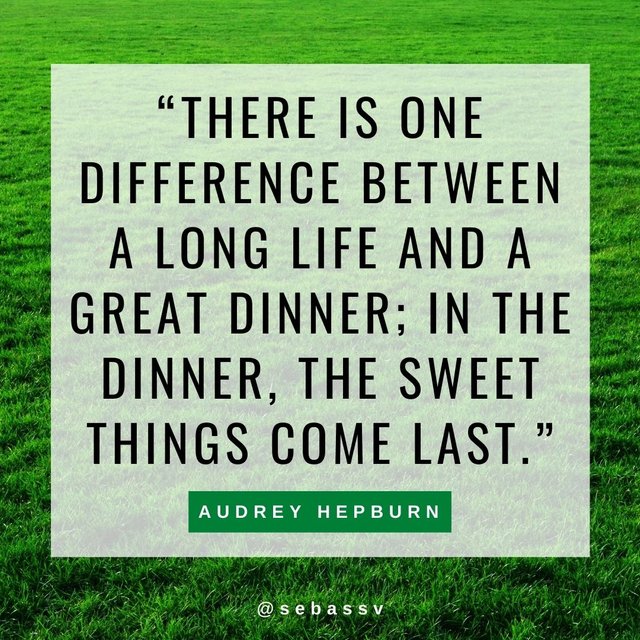 6 . "There is one difference between a long life and a great dinner; in the dinner, the sweet things come last." - Audrey Hepburn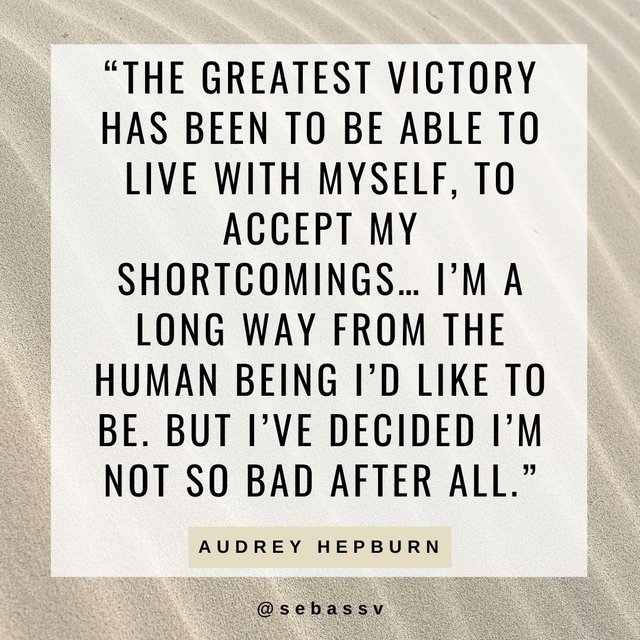 7 . "The greatest victory has been to be able to live with myself, to accept my shortcomings… I'm a long way from the human being I'd like to be. But I've decided I'm not so bad after all." - Audrey Hepburn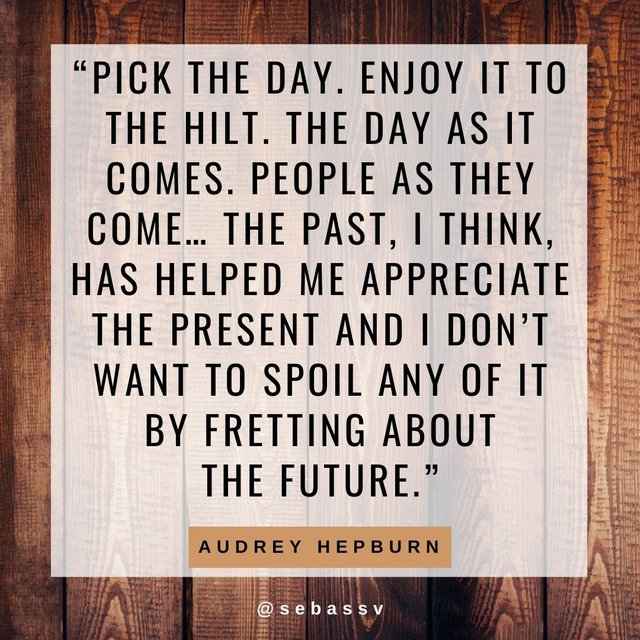 8 . "Pick the day. Enjoy it to the hilt. The day as it comes. People as they come… The past, I think, has helped me appreciate the present and I don't want to spoil any of it by fretting about the future." - Audrey Hepburn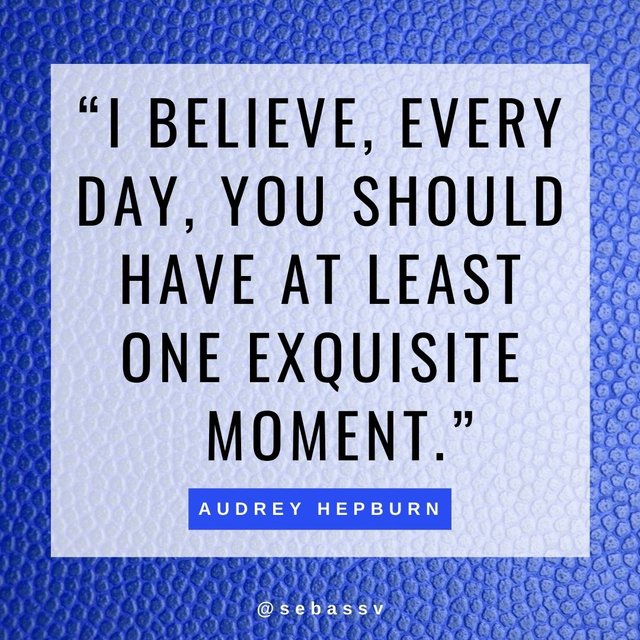 9 . "I believe, every day, you should have at least one exquisite moment. " - Audrey Hepburn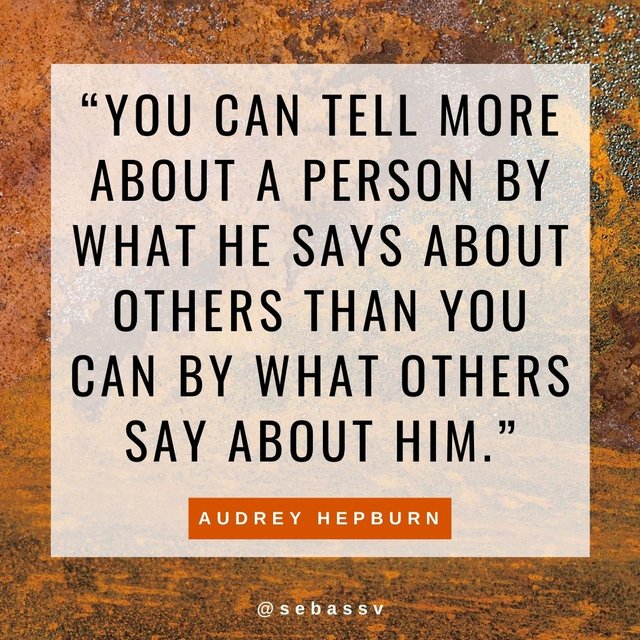 10 . "You can tell more about a person by what he says about others than you can by what others say about him." - Audrey Hepburn
*Images are from Pixabay.
If you liked this post please upvote it, leave a comment and follow me for more content.
Have an amazing day.