Morning Inspiration Series #1 - by @WitnezMe
Gooooooood mooorning STEEMIT!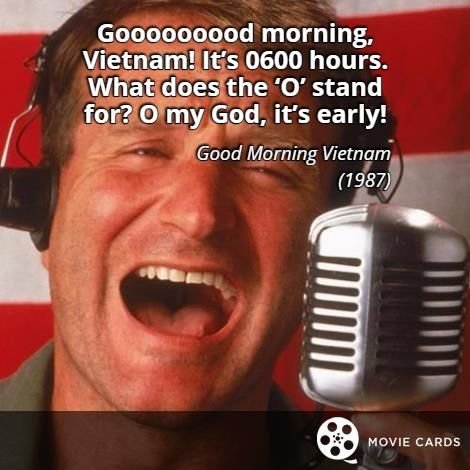 Why This Series?
On my RV nomad adventures, I've been fortunate enough to been able to work on my own entrepreneurial ideas, without having to worry about money. That all changed this week though--I needed to pick up a 9-6 day job to tide me over for a while.
I did NOT want to lose momentum on my personal projects, and feel like I was just working to tread water. That feeling SUCKS!
So I've been getting up extra early every day to do get a session in on my projects, since I'm usually brain-dead after work.
And to keep me on track I'm going to post a strong motivational text or quote each morning,
for all you Earlybirds out there, tryna get the jump on Charlie. (Sorry @Charles1)
---
James Allen is a little-known but extremely influential writer. Dating from the early 1900's, his books on mindset, success, and character were incredibly influential upon later titans of self-help, Dale Carnegie, Napoleon Hill, and more. His book As A Man Thinketh really got me out of a tough place. Day-by-day I will be sharing his "Morning and Evening Thoughts". Absorb them slowly, and carry them with you throughout the day.
---
First Morning
In aiming at the life of blessedness, one
of the simplest beginnings to be considered,
and rightly made, is that which we all
make every day-namely, the beginning
of each day's life.
There is a sense in which every day
may be regarded as the beginning of a new
life, in which one can think, act, and live
newly, and in a wiser and better spirit.
The right beginning of the day will
be followed by a cheerfulness permeating
the household with a sunny influence,
and the tasks and duties of the day will
be undertaken in a strong and confident
spirit, and the whole day will be well lived.
First Evening
There can be no progress, no achievement,
without sacrifice, and a man's worldly
success will be in the measure that he
sacrifices his confused animal thoughts,
and fixes his mind on the development
of his plans, and the strengthening of his
resolution and self-reliance.
And the higher he lifts his thoughts,
the more manly, upright, and righteous
he becomes, the greater will be his success,
the more blessed and enduring will be his
achievements.
---
Thank you UpVoters, Resteemers, & Followers!