Malala Yousafzai,
First, she fought her fears, then she fought the ones who were spreading the fears.
She as a girl and as a braveheart Pakistani, never bow her knee to enemies of her religion of her rights and of her land.
She was designed by nature to follow the path of brightness and successes.
She was a girl, and why you cannot be?
You must fight your own fears.
Clear your mind from doubts and confusions and start walking towards the brighter tomorrow.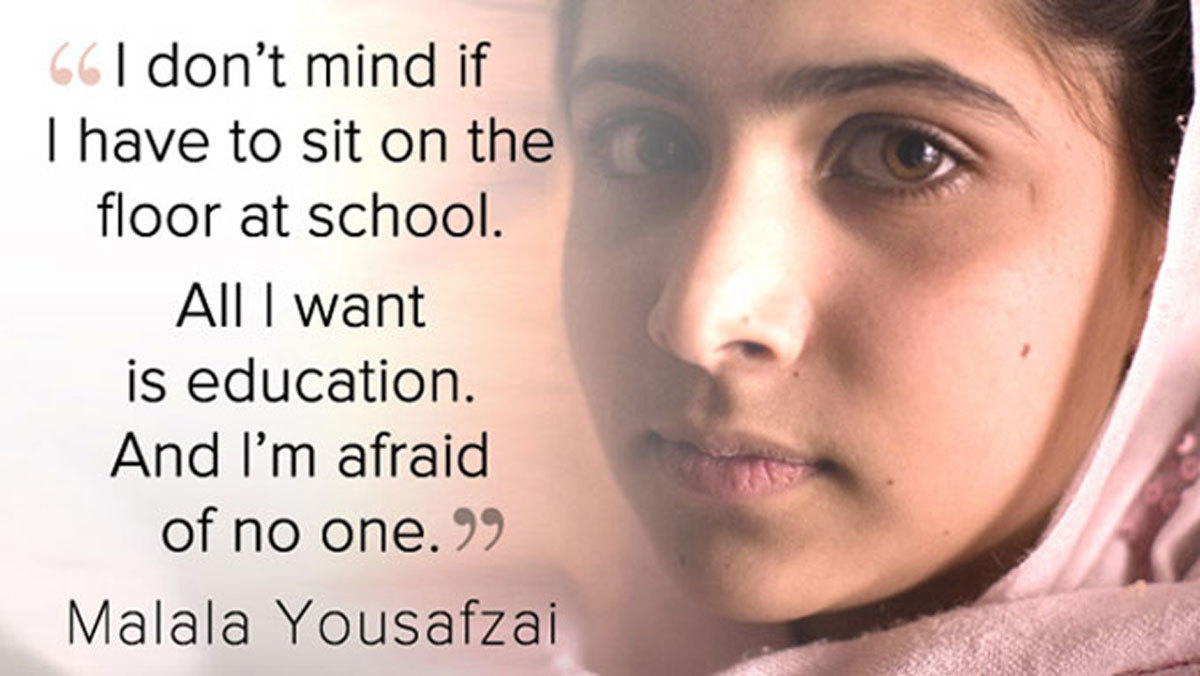 Image Source: http://images.dawn.com/news/1175794