Hi Friends... This is a multipurpose steamer bowl cum plate, which can be easily folded and unfolded like this. It's called vegetable steamer bowl!
I had brought it from US, during our last visit. I have not seen it anywhere here in the shops or supermarkets. But when I referred Amazon today, I found that it is available here too, through them.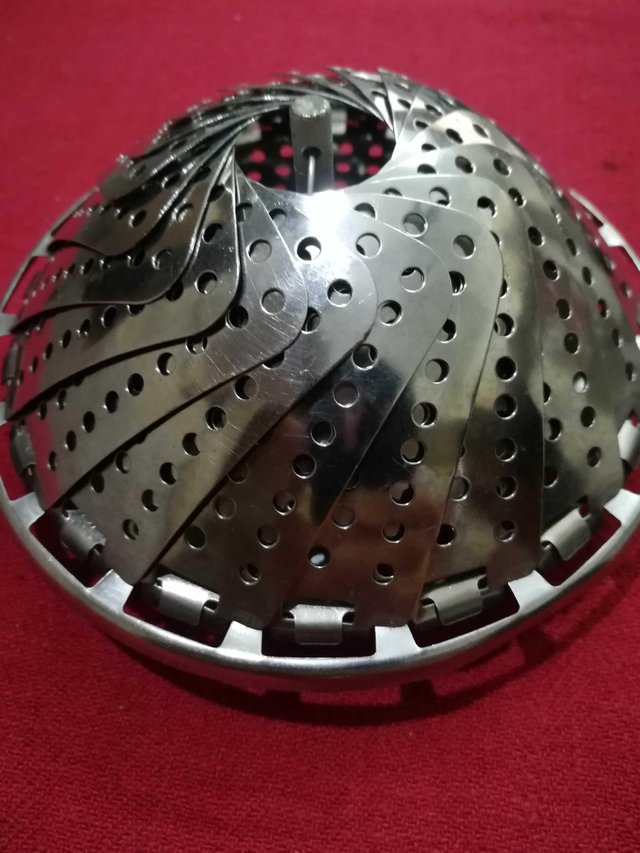 It's very useful to steam boil vegetables and other things. As it's size is adjustable, we can place it inside a pressure cooker of any size!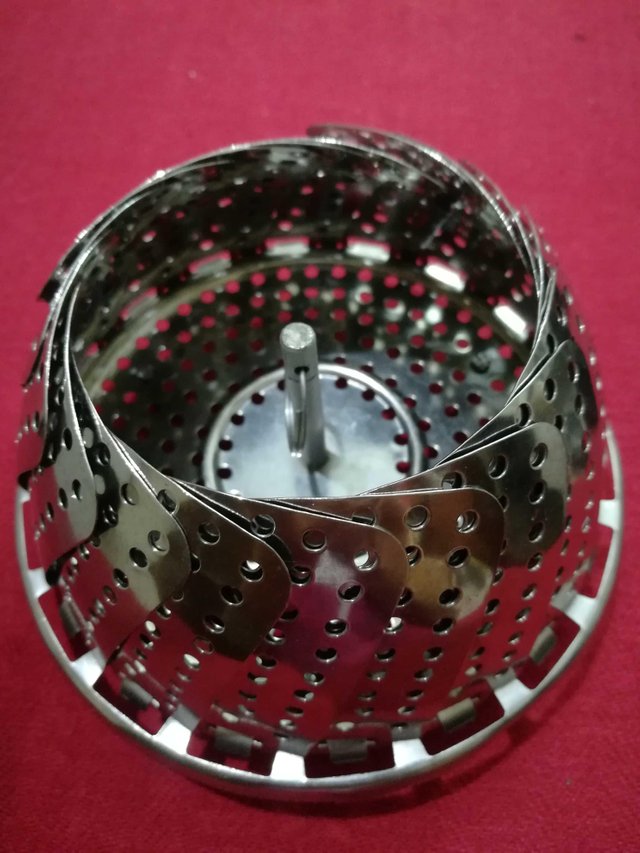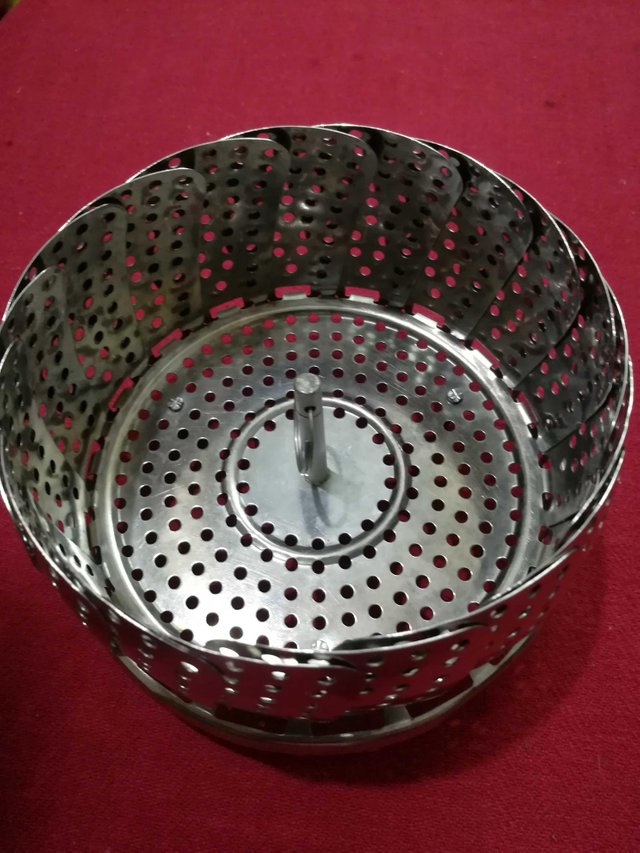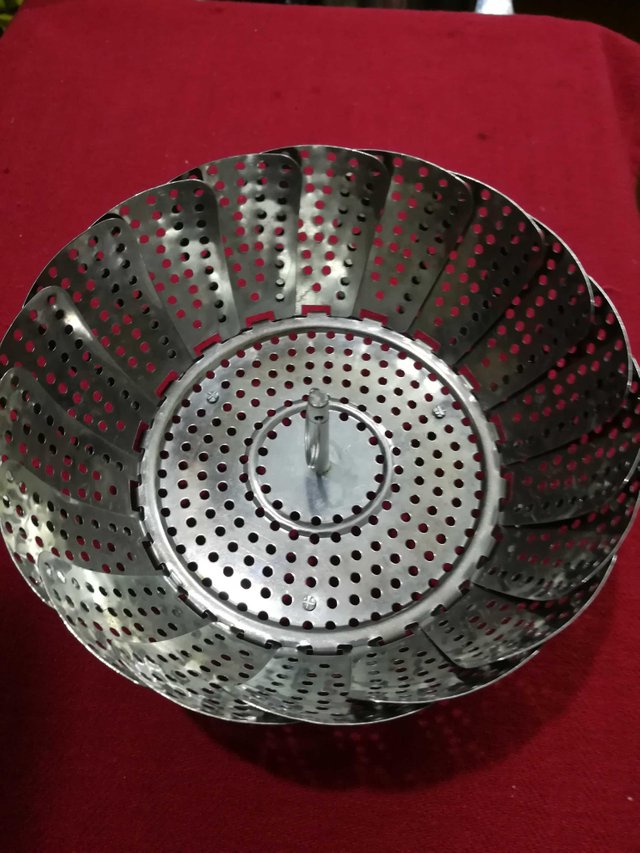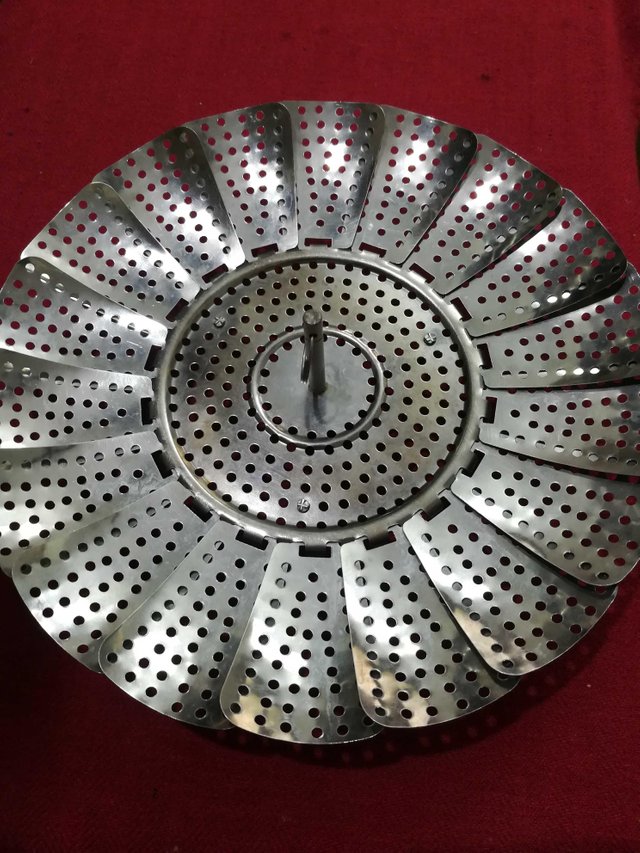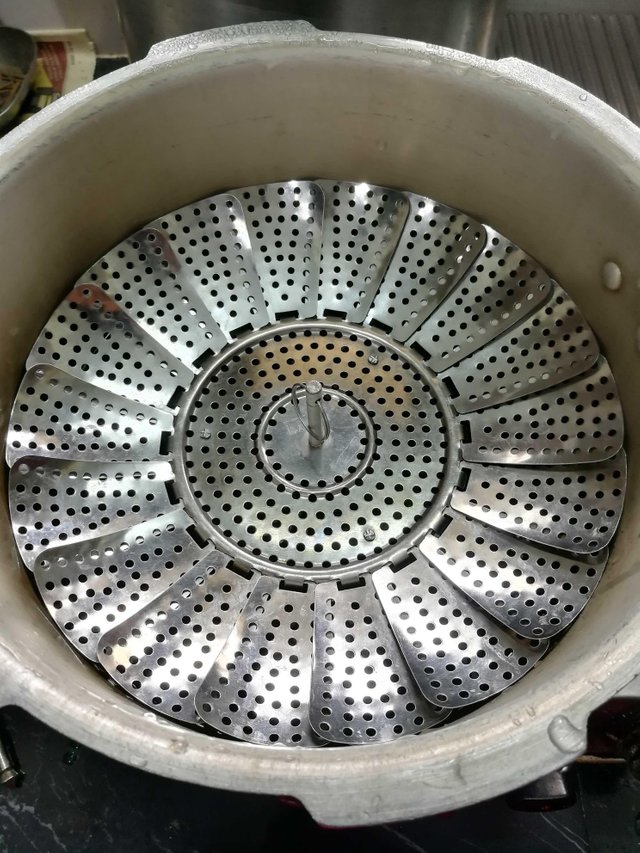 It comes handy in steam boiling our most of the South Indian dishes like Pathrode, Idlies, Kadubu, Moode etc.
As the metal used for it is a good quality Stainless steel, it is easy to use and clean... :)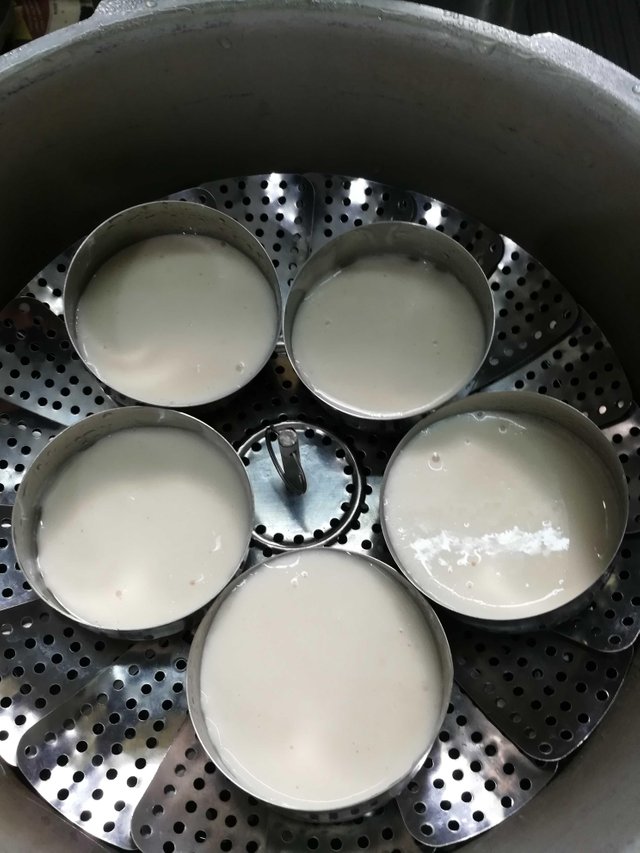 Now here is a quiz!! You have to answer these 2 questions!!
How many petals are there in this bowl? (There is a flower resembling structure and I've shown it clearly in the above pics... :))

Here I have used it to do some dish today. I made a dough with rice and have steam boiled it like this!!
Can you please guess what am I doing??
Friends, here is a clue... Though it looks like Idli, It's not for Idli... :)
The first right answering steemian will be honored with my five 100% upvotes!! (Though the steem price is low now, and this is just for fun :) :))
Results will be announced tomorrow ,12 noon IST.
Will come again tomorrow with these pics, as well as a recipe for doing some South Indian food, as a special dish for the Rigupakarma day!! ( Thread changing festival)...
** See you soon, With much love from Mangalore, @geetharao...**