Buenas noches queridos lectores.
Vengo con ustedes nuevamente, esta vez con un tema que es y será muy nombrando en los próximos días ¡Los premios de la real academia!
_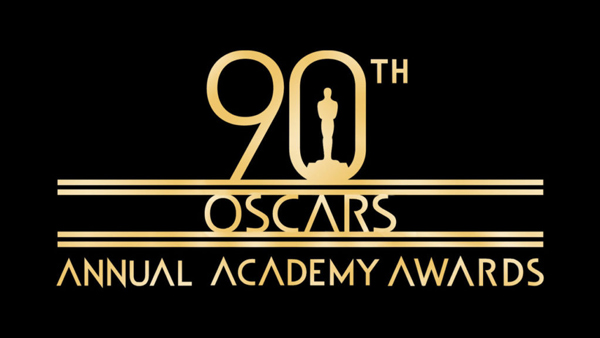 Fuente
---
Todos los amantes del séptimo arte, como lo es el cine, saben que se acerca una de las noches más esperadas por muchos. Actores, actrices, directores, productores, público cinéfilo, entre otros ya han iniciado la cuenta regresiva para ¡Los premios Oscar 2018! Los cuales se realizaran el día 04 de marzo del presente año, en el Dolby Theatre. Los personajes que asistirán al magno evento ya están preparando sus trajes, inclusive algunos también redactan las tan importantes "palabras de agradecimiento" por recibir tan apreciada estatuilla. Por otro lado, el público que queda en casa va comprando las palomitas y el jugo o refresco para disfrutarlo a través del televisor.
El cómico, actor, presentador, guionista y productor de televisión estadounidense Jimmy Kimmel, será el anfitrión de la noche, por segundo año consecutivo. A pesar del error en el anuncio de la mejor película con el que se cerró la última gala, estará nuevamente en el escenario. Muchos piensan que fue una broma, pero te invitó a conocer la verdadera historia en la publicación de Parú21 "Oscar 2017: ¿Qué es lo que realmente pasó con el error en la premiación a mejor película?".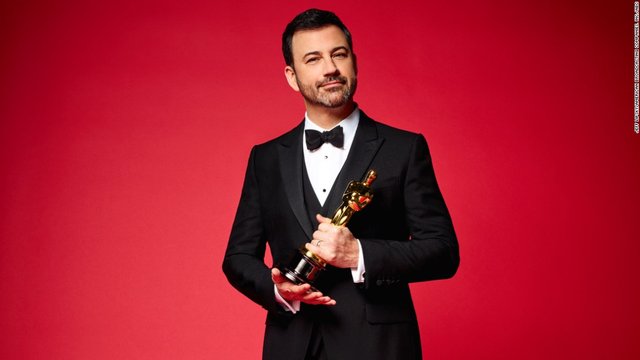 Fuente
Este año se cumplen 90 años desde que se entregó el primer Oscar ¿Qué sorpresas tendrán preparadas para esta gala? Antes de presentarles mi quiniela, quisiera recordar algunas de las anécdotas mas emblemáticas que se han vivido a lo largo de estos 89 años. El portal La Vanguardia publicó un artículo al respecto.
Oscar póstumo: el primero fue Peter Finch, por 'Network, un mundo implacable' quién murió semanas antes de la ceremonia. El segundo en esta lista fue Heath Ledger, por 'El caballero oscuro'.
Desnudos en pleno escenario: En la ceremonia de 1974, el activista y defensor de la comunidad gay y artista conceptual, Robert Opel, saltó al escenario desnudo en plena gala como señal de protesta.
Premio olvidado: Meryl Streep, que tras ganar el premio por su interpretación en 'Kramer vs. Kramer' en 1979, olvidó el Oscar en el baño del teatro, aunque finalmente fue recuperado.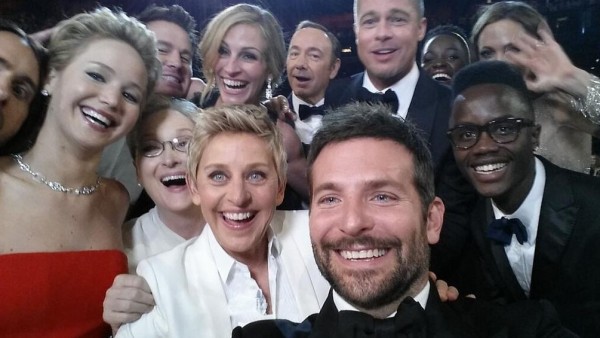 Finalmente, como olvidar la foto que recorrió el mundo entero, donde Ellen DeGeneres se hace una 'selfie' con Bradley Cooper, Meryl Streep, Jennifer Lawrence y un amplio grupo de actores durante la gala de los Oscar 2014: Fuente
Ahora si, luego de esta antesala, les presento mi quiniela para los Oscar 2018:
Mejor Película: "The Shape of Water"
Mejor Director: "The Shape of Water", Guillermo del Toro
Mejor Actor Principal: Daniel Kaluuya, "Get Out"
Mejor Actriz Principal: Frances McDormand, "Three Billboards Outside Ebbing Missouri"
Mejor Actor de Reparto: Woody Harrelson, "Three Billboards Outside Ebbing Missouri"
Mejor Actriz de Reparto: Octavia Spencer, "The Shape of Water"
Mejor Guión Original: "Three Billboards Outside Ebbing Missouri"
Mejor Guión Adaptado: "Call Me By Your Name"
Mejor Película Animada: "Coco"
Mejor Película Extranjera: "Una mujer fantástica" (Chile)
Mejor Banda Sonora: "Star Wars"
Mejor Canción: "This Is Me", de "The Greatest Showman"
Mejor Sonido: "Dunkirk"
Mejor Montaje de Sonido: "The Shape of Water"
Mejor Fotografía: "Dunkirk"
Mejor Película Documental: "Strong Island"
Mejor Montaje: "The Shape of Water"
Mejores Efectos Especiales: "Star Wars"
Mejor Diseño de Vestuario: "Victoria & Abdul"
Mejor Diseño de Producción: "The Shape of Water"
Mejor Maquillaje y Peluquería: "Wonder"
---
Gracias a @wilmarnm y @jeilinespinel por la propuesta, realmente me encanta la creatividad y diversidad que se puede encontrar en esta comunidad.
Tu también puedes participar ingresando al link del concurso.