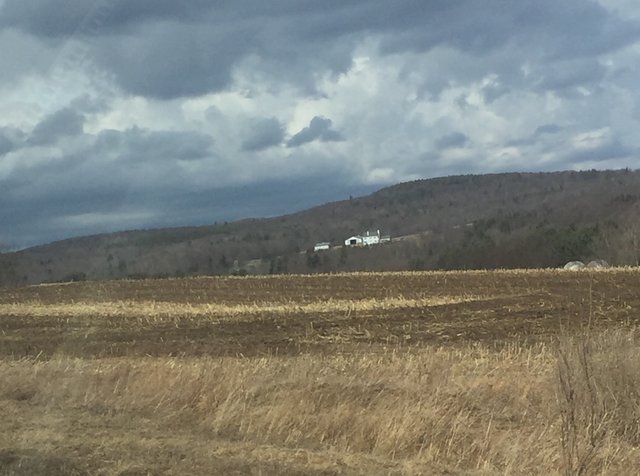 As we travelled along NY Route 23 we got closer to Oneonta. We had already passed Davenport but took a turn North to crossover I88 and follow NY Route 28 to Cooperstown.
As we got closer to our destination we came to Milford.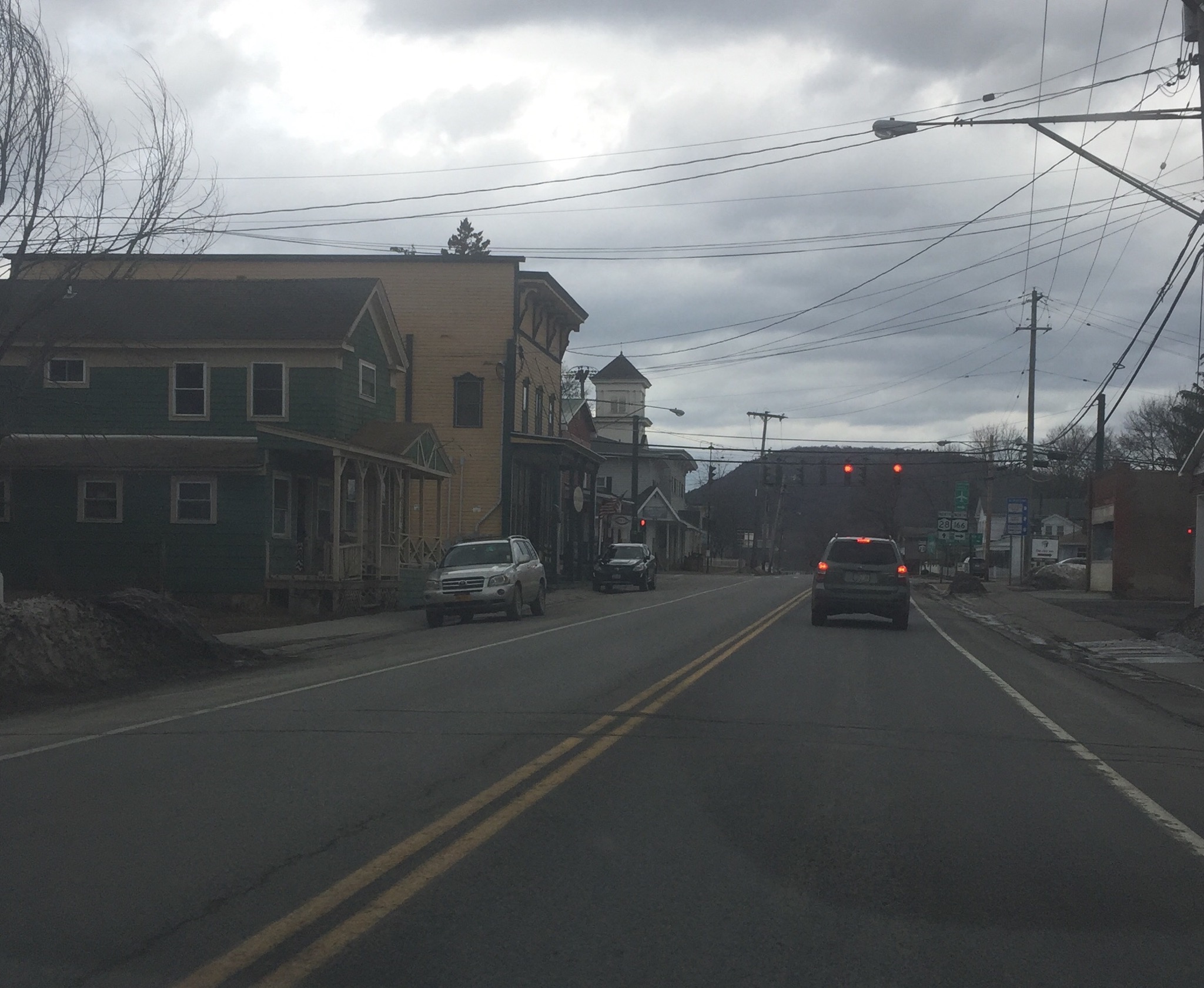 It had a yarn shop and bacause my wife knits, we decided to stop.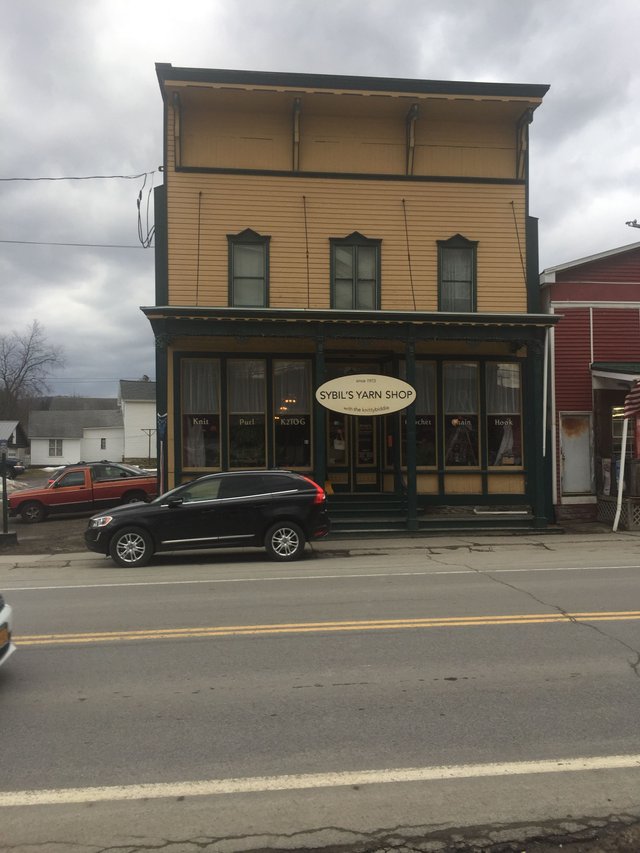 We finally arrived at Cooperstown.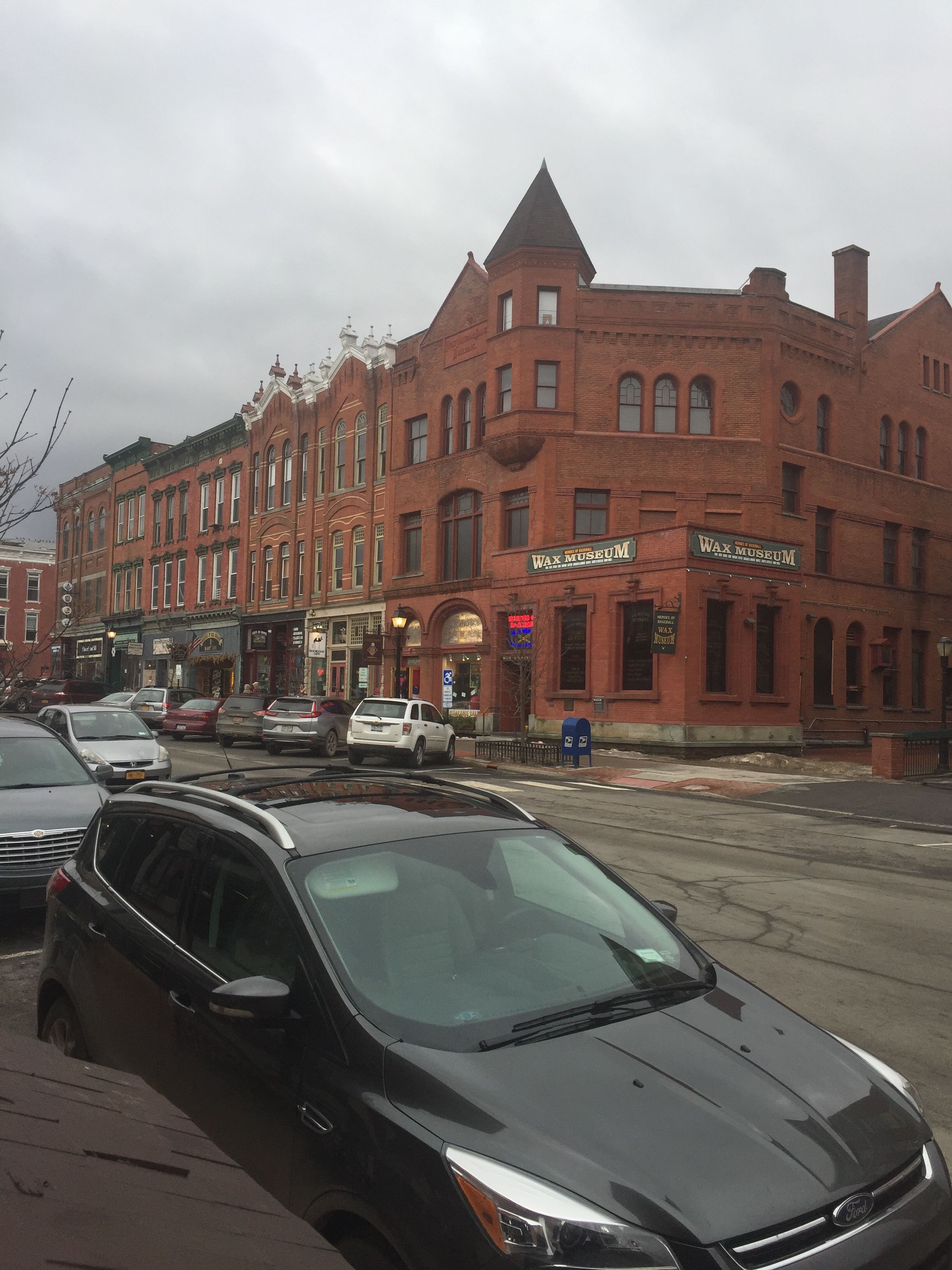 As we walked to the library for the Quilt show, we passed a shop with a weird statue.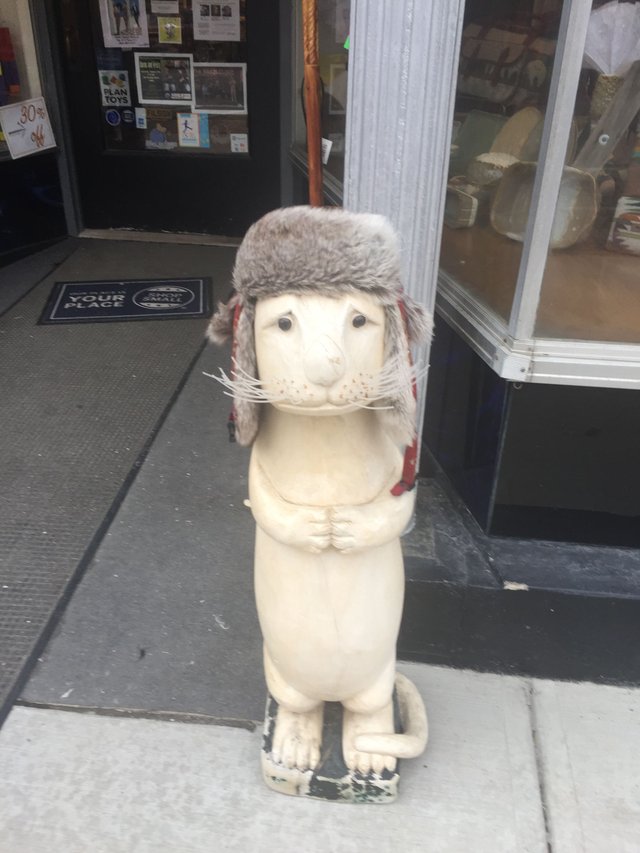 We finally got to the quilt show and it was great. Unfortunately, my iPhone battery started to die so I only got a few shots. Then we headed home.