Eno - Polemik 2 "Journey to the kraav"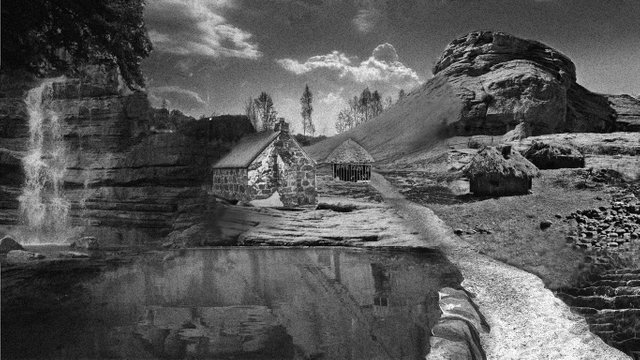 After two days of the meeting with Hans and Mayor where the plan was set in motion to send a delegation to kraav, the party is assembled. The host consist of 25 villagers (the employed population of polemik) Maartha the healer, Aristocrat and his/hers gnome and only the most of the necessities needed to travel and Hans. The children, the elderly and of course the mayor are left to hold on the fort and to await good news.
Journey to kraav is uneventfull and by mid-day the party reaches the gorge which houses the village of kraav. They are greeted with the harsh landscape of crass and stone and also with the Chief of the village.