Build A Full Front End Stack with Quasar Framework and Vue
Yesterday I was invited as a guest speaker for Kuala Lumpur JavaScript (KLJS) to share about my experience on using Quasar Framework (@quasarframework). This time the event is located at Money Lion, Q-Sentral, Kuala Lumpur.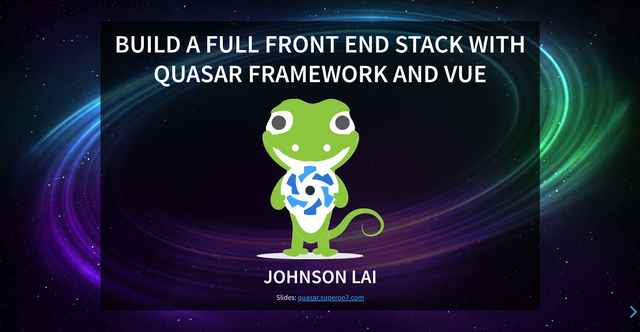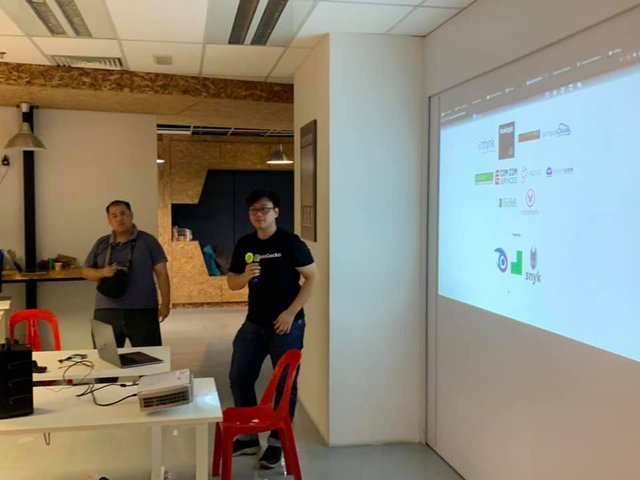 presenting...
The presentation slides is done with Vue.js, Quasar Framework and Reveal.js.
For those who had never heard of Quasar Framework, it's a modern javascript framework that allows you to build Modern website, mobile app and desktop app, all in a single code base.
Thanks for @nothingismagick for reviewing the slides and fellow quasar framework team for creating this awesome framework.
My presentation had manage to cover most of the part of quasarframework from development to testing, would suggest to read through the official doc at https://v1.quasar-framework.org/ . Overall, it was quite a pleasant opportunity to dive into quasar framework and share about it to the KLJS community.